How Much Can I Make?
Revenue Figures for Our Remodeling Franchise
At Re-Bath, we offer an exciting opportunity for franchisees who want to own their own business and take charge of their financial future. With our business model and support, you can tap into the bathroom remodel industry and be your own boss. The bathroom remodel industry is booming, and Re-Bath franchisees have the potential to make a significant impact.
Our business model has been developed to empower our franchisees in this unique market, and with our support, you can maximize your earning potential. We understand that financial success means different things to each person, but with the right guidance and persistence, you can experience the rewards of owning a bathroom remodeling franchise. Read on to learn more about how much you could make as a Re-Bath owner.
Check Out Some of Our Numbers
Our bathroom remodeling franchise was recently recognized by Entrepreneur's Franchise 500® and we earned our spot on their list for our outstanding performance in areas including unit growth, financial strength and stability, and brand power. Our franchise locations' average revenue has reached $4.9 million with gross margins of 47.8%*, compared to an industry average of 30%.
Take a look at our annual system-wide sales and our year-over-year growth:
2019 - $235 million
2020 - $264 million
2021 - $417 million
2022 - $452 million
Re-Bath had a remarkable 2022 with impressive same-store sales growth and multiple franchise openings. Our success and leading market share have not gone unnoticed. We've recently been ranked number two on Qualified Remodeler's Top 500 Nationals List. The years to come will undoubtedly be exciting ones, so now is the time to learn how to start a bathroom remodeling business with Re-Bath.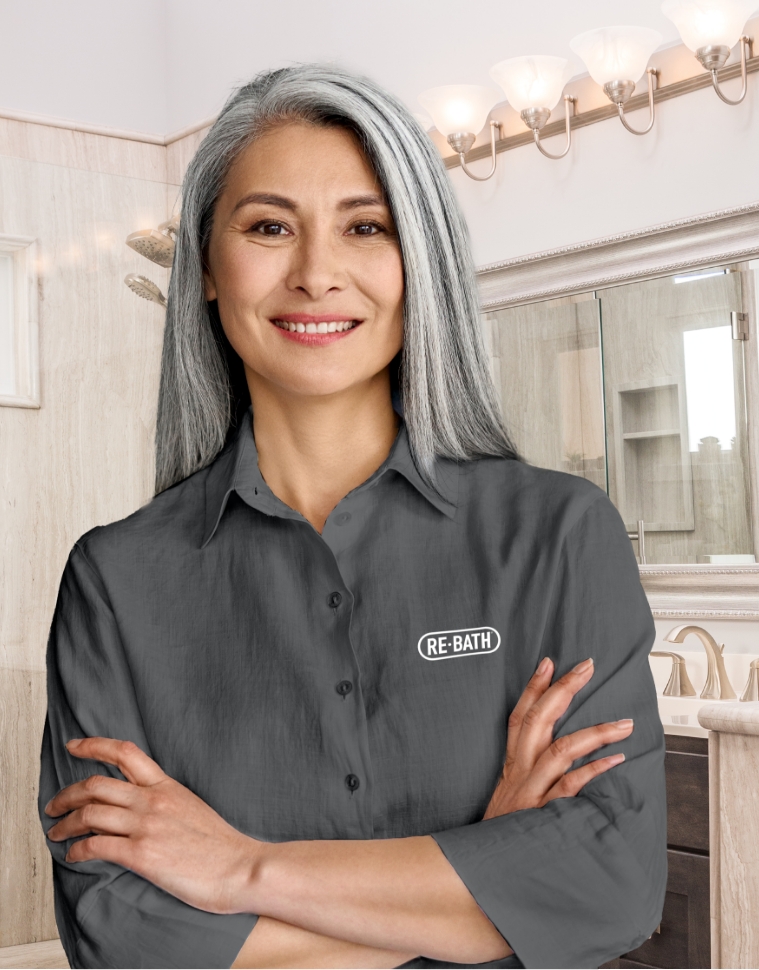 Our business model is designed to offer multiple revenue streams for our franchise owners. Our customers come to us for a wide range of needs, from simply updating their showers to fully remodeling their bathrooms. We also specialize in making bathrooms more accessible for seniors and those with mobility limitations.
We are America's premier bathroom remodeling franchise and there is no better time than today to take the first step toward ownership. Fill out our contact form and someone will be in touch soon.

The Re-Bath Revenue Model
Our three revenue streams target different consumers to diversify your earning potential.
Full Bathroom Remodels

Tub/Shower Conversions and Updates

Aging in Place and Accessibility