Steps to Ownership
Follow Our Map to Owning Our Remodeling Franchise
You're already dipping your toe into the process by investigating our website. If you think that a top bathroom remodeling franchise like Re-Bath is a good fit for your future, it's time to take that first step. There's a lot that goes into our franchise-awarding process, so we try to keep it streamlined and straightforward so that you know what to expect at each step on your way to becoming the owner of your own home remodeling business.
Our Path to Franchise
Ownership
1

Initial Call – Confirm Territory of Interest

After checking out our Available Territories, fill out our contact form so that a member of our team can get in touch and discuss your interest in our franchise. We'll ask and answer some preliminary questions to determine if we are a good fit for one another.

2

Re-Bath Brand Presentation

We'll provide you with access to the Re-Bath Brand Presentation, which goes into more detail about our remodeling and home improvement franchise.

3

Complete the Request for Consideration Form

If you like what you see in our presentation, now's your opportunity to express further interest. Fill out this form so that we can take a deeper dive into your qualifications.

4

Review Franchise Disclosure Document (FDD)

Our FDD will answer a lot of questions you may have, including investment information and revenue potential. We'll answer any additional questions you have during your upcoming validation call.

5

Validation – Speak with Re-Bath Franchise Owners & Executive Team

You'll have an opportunity to speak with other franchise owners and complete your due diligence. This is a great time to secure any necessary funding to complete the transaction.

6

Complete the Formal Re-Bath Franchise Ownership Application

After these initial conversations, if you're even more certain that Re-Bath is one of the best franchises to own, you'll complete our franchise application.

7

Attend Discovery Day @ Re-Bath Corporate Office

Discovery Day is the culmination of your due diligence and validation process. You'll travel to our headquarters in Phoenix, Arizona and meet the team in person.

8

Mutual Decision/Sign Franchise Agreement

At the end of Discovery Day, you'll sign the Franchise Agreement. Then, you get ready for our extensive training and preparation processes to open your Re-Bath business.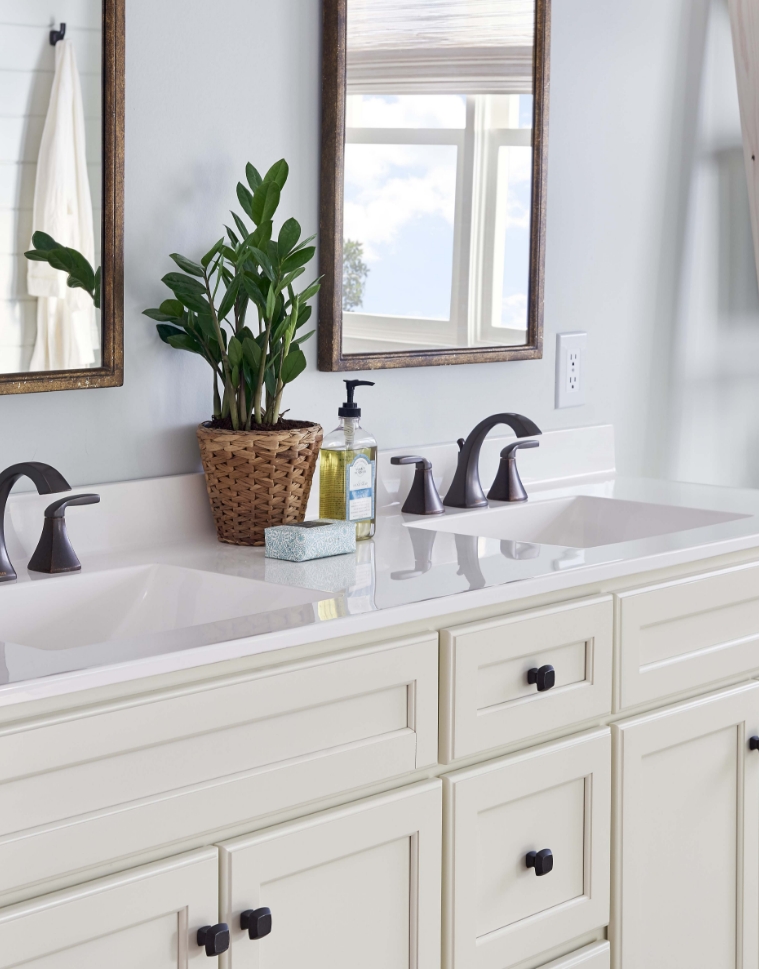 Let's Build Something Amazing
It's time to get started on building your new Re-Bath business! Whether you are starting from scratch, converting a current business, or adding Re-Bath services to your current portfolio, you'll be provided with up to one week of onboarding training. Located at our corporate headquarters, this training will provide you with a comprehensive understanding and overview of our bathroom franchise.
The first part of our onboarding process includes our business planning session, which will last 2 – 3 days. The second part is system training, which will focus on sales training and traditionally lasts one week. It includes working with all of our departments: sales, marketing, product, accounting, customer service, and more! The third and final part of our onboarding training will focus on the hands-on installation process.
The Re-Bath team has extensive experience in both home remodeling and franchising, and we'll make sure that you know all you need to know before you open your doors.
Ready to remodel your future? Get in touch with us today!