National Accounts
We've Built Strong Relationships with National Brands
Re-Bath is a national sell, furnish, and install supplier for bathroom remodeling for several large national big box brands. These relationships create significant additional sales opportunities for our bathroom remodeling franchise owners while also providing these national brands with another way to serve their customers.
Many homeowners begin their remodeling journey by walking the aisles of home improvement stores, comparing products, and dreaming of a transformed bathroom. The nationwide coverage provided by over 120 Re-Bath franchisees makes us an ideal supplier for leading national providers of home improvement products and services. Re-Bath franchisee-owned and operated locations serve more than 2,000+ stores across the United States.
At the same time, we have several available territories that align with these retailers' footprints and create ideal growth opportunities for new franchisees looking to benefit from a relationship with one of the top companies in America. Our home improvement retailer partner alone has more than 1,700 stores in the United States that serve millions of customers each week.
How Customers Learn About Re-Bath
There are several ways for customers of our national partners to learn about our bathroom remodeling franchise and connect with franchisees:
In-store displays inform customers about the services Re-Bath offers.
Company websites provide information about our bathroom remodeling services.
Company phone numbers for bathroom remodeling direct interested customers toward Re-Bath.
Store associates educate customers about Re-Bath's services and share their contact information with Re-Bath.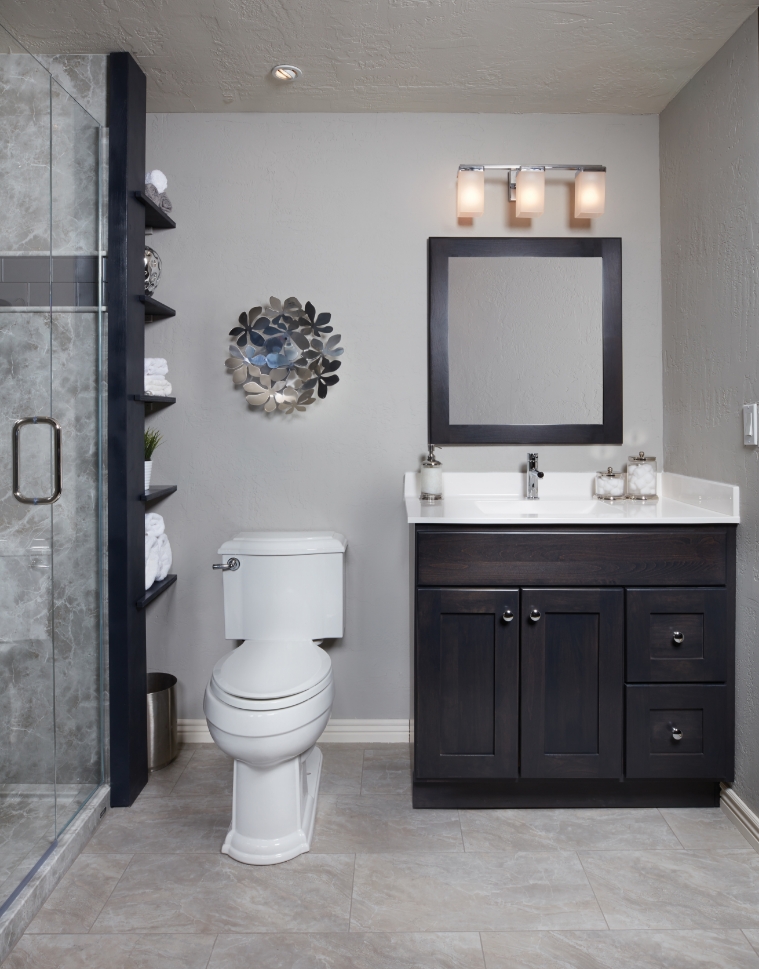 Our relationship with national home improvement companies is an example of the value of Re-Bath's National Accounts Team, which is dedicated to building additional bottom-line value for franchisees.
The National Accounts Team serves as a dedicated point of contact for the retailers who work with Re-Bath. Making the process seamless for our partners is key to maximizing the value of the relationship — and the potential benefit for franchisees.