Available Re-Bath Territory In This Market Comes With A Major Perk: Lowe's Referrals
Re-Bath has a huge opportunity for contracting professionals and entrepreneurs in this area. We have available territories and are actively seeking franchisees to handle a ton of available referrals that momentarily have nowhere to go. Let us explain:
Lowe's Home Improvement recently chose Re-Bath as a nationwide "Sell, Furnish and Install" supplier for bathroom remodeling. Lowe's serves more than 17 million customers each week, and now whenever a customer asks for help with bathroom remodeling, those customers are referred to Re-Bath franchisees. Our existing nationwide network of franchisees currently serve more than 1,200 Lowe's stores. But there are about 500 stores we're working to reach.
In this market, there are Lowe's stores ready to refer business. We're currently looking for qualified franchisees to serve this market and handle all of those referrals.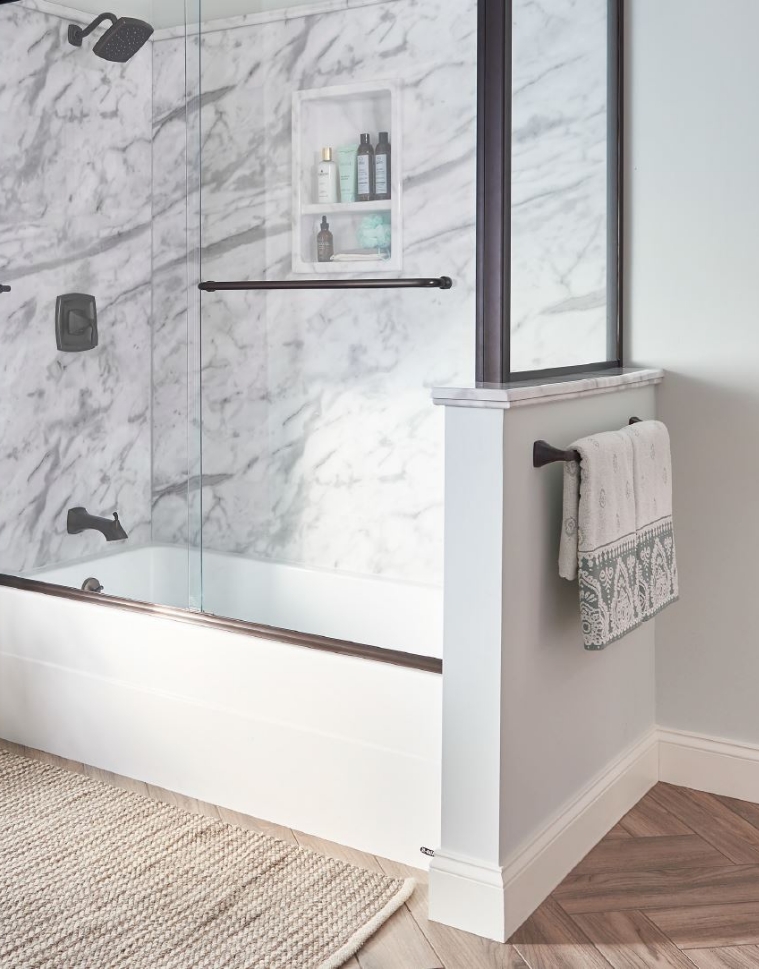 A Great Opportunity Gets Better
Since 1978, Re-Bath has remodeled more than 1 million bathrooms and helped countless entrepreneurs build stronger businesses. We provide systems and support to help franchisees maximize revenue and margins by earning more customers and completing projects faster and more efficiently. Re-Bath was experiencing strong sales growth even before our relationship with Lowe's. Now, new and existing franchisees are taking advantage of the new opportunities to further boost the potential of their businesses. It's an exciting time.
While many of our franchisees have contracting experience, it's not necessary. A strong sales and management background, paired with a desire to scale operations, would also make you a good candidate.
High Profit Margins

Our profit margins* are at 47.8%, higher than the industry average. In 2022, we topped over $452M in annual system-wide sales*.

Effortless &
Efficient

We are the only one-stop service that covers the entire process – from design to done, in days, not weeks.

Protected
Territories

Take advantage of our exclusive, protected territories to help you focus your efforts and scale to multiple units.

Training &
Support

From proprietary systems and innovative technology to hands-on training and ongoing support, we value and reinvest in our franchisees' success.

Discounts &
Competitive Pricing

Discounts &
Competitive Pricing

We make and supply most of the materials, so you get what you need, as you need it, and at wholesale prices.

National Accounts
Program

National Accounts
Program

Enjoy a built-in customer base and partnerships with big box retail giants and with more than 2,000+ large home-improvement outlets nationwide.

Three Investment Options
We offer multiple options to invest designed to fit your preferences and your market.
1

Start a business from scratch

If you're ready to start fresh and build a business from the ground up, we'll help you every step of the way with comprehensive training, ongoing support, and national and local marketing.

2

Grow a current remodeling business

If you have a home improvement or remodeling business and are looking to expand your service offerings, the addition of Re-Bath may be the perfect fit.

3

Convert a home services business to a Re-Bath franchise

If you own an existing bathroom remodeling company and are ready to have access to national resources and comprehensive support, converting your business to a Re-Bath offers an exciting opportunity.

Hear What Our Owners
Have To Say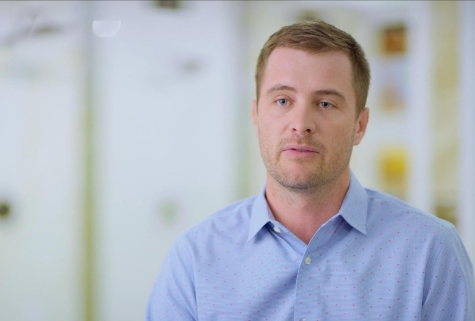 "Buy into a brand people recognize"

If you want to work for yourself and make money, then this is a good spot to be. When you're buying into the Re-Bath franchise, you're buying more than just our product, vendors, and lead generation from corporate marketing.

- Drew Kittleson, 9-year Franchisee

"The Re-Bath process helps my business grow"

I am a process-driven person and, upon researching, I found Re-Bath has many proven processes. This is something I did not have running my own business. The support is amazing.

- Sean Senno, 12-year Franchisee

"We are a complete remodeling company with a great franchisee network"

I started working for Re-Bath in 2001, and in 2003 I had the opportunity to become an owner in the business. I've been part of the network ever since. Re-Bath is a complete bathroom remodeling company.

- Jon Witmer, 10-year Franchisee

"The network of owners is invaluable"

Having a network of owners was invaluable in the beginning. I could not have done it without the help of others who had been doing it for years. Whether with corporate, other franchisees or our own office, we are building a team who work together.

- Matt Croteau, 11-year Franchisee

"A business with a legacy to pass on"

Re-Bath gives you the opportunity to own a business that's got long legs. If you want something you can build up and pass on to your kids, or if you're young and you want something you can work a lifetime at, this is a great opportunity.

- Kurt Kittleson, 13-year Franchisee

"Customers are always impressed with our speed"

With Re-Bath completing 98% of our projects in 5 days or less, customers are blown away. 'Wow, Chris and his team are the greatest of all time.' And that's the kind of consistent experience people are going to get with Re-Bath.

- Chris Horney, 10-year Franchisee