Franchisees outmaneuver competitors by delivering luxury bathroom remodels at a mid-range price point. Here's how.
Re-Bath® remodeling franchise owners massively outperform the overall remodeling industry in terms of the gross profit margins their businesses are able to generate.
For Re-Bath remodeling franchise owners with territories of 500,000-1,249,999 people, the average gross profit margin was 47.9% (Re-Bath Franchise Disclosure Document, April 2018). The median was even higher — a gross profit margin of 49.1%.
According to a 2017 industry survey by the National Association of Home Builders, the average full-time remodeling company generated a gross profit margin of just 28.9%.
That massive, nearly 20% gross profit margin difference, is made possible by the proprietary products, business model, and support Re-Bath is able to offer franchisees.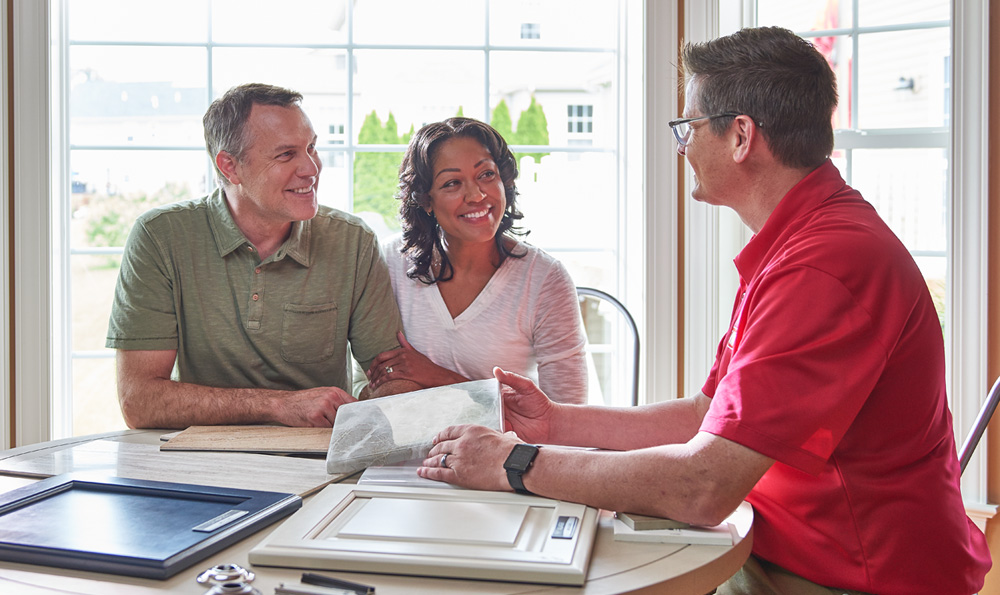 Re-Bath's customer value proposition
Our brand positioning can be summed up in just a few words: "effortless experience" and "affordable luxury."
At the cheapest end of the remodeling spectrum are basic vinyl and acrylic systems that offer design choices that boil down to "white" and "off white." For customers on extremely tight budgets, these can be good solutions. These are not our customers. From a remodeler's perspective, these customers tend to be incredibly price sensitive, and remodelers who compete in this space often compete by squeezing their margins to win jobs.
At the high end of the remodeling spectrum are design-build projects that involve tearing out the old bathroom, rearranging the plumbing and electrical and moving walls. Even before the work begins, homeowners often spend countless weekends poring over options at various warehouses and showrooms. The end result can be stunning, but so can the price tag and time invested. From the remodelers' perspective, these jobs can have strong margins, but are often complex and can take several weeks to complete.
Re-Bath's sweet spot comes from the ability to complete a luxury bathroom quickly, with minimal disruption for the homeowner, and at a mid-range price point. Customers choose us for two main reasons:
1) Thanks to our proprietary products and vendor relationships, we are able to deliver quality and style at a price affordable to middle class homeowners.
2) We are a one-stop shop experience. Thanks to our selection of design examples and myriad options, homeowners are able to work with their Re-Bath design consultant to quickly choose all the components that will transform their home. After a few measurements are taken, franchisees then order everything needed to complete the job. Installation is normally completed in just 1-2 days. Homeowners contemplating a remodel often worry about how long a project may drag out. With Re-Bath, the process is a breeze.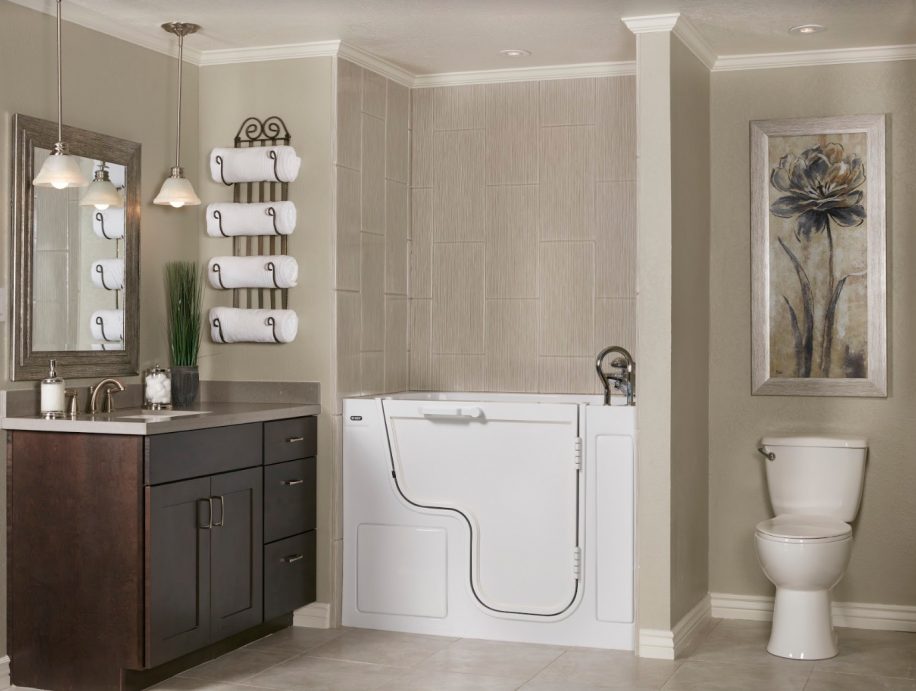 Manufacturing expertise creates major advantages
Re-Bath is a product innovator. We develop and custom manufacture wall systems and bathroom remodeling components in a wide variety of styles and finishes — including our patented DuraBath® products.
Our manufacturing expertise creates major advantages:
Re-Bath owners are able to offer unique products and style to customers at a price point that others can't match. This helps owners attract customers and win jobs.
We manufacture the wall systems ourselves at an attractive price point that makes it easier for franchisees to win work while maintaining margins. We also have volume buying relationships with Birch® and Moen® that allow franchisees to provide gorgeous vanities and fixtures at great prices.
We custom manufacture to the specifications provided by the franchisee. That means that when we ship the ready-to-install products to your business, they can be installed very, very quickly. This allows you to sell more projects and redeploy your installation team — increasing your job volume and profit potential.
Franchise support helps owners thrive
Re-Bath provides remodeling franchise owners they tools they need to grow their businesses. Our proven sales processes help you book more jobs more quickly. Our marketing plans help you acquire customers. Our service partnerships with The Home Depot® and BJ's® can provide franchisees with additional avenues to customers who are considering a bathroom remodel.
Our sales and marketing plans have been refined for decades, but what may be even more powerful is our franchisee network. New Re-Bath franchise owners benefit from the experience and advice of veterans who have already used the brand and its systems to grow strong businesses.
Explore the franchise opportunity
To learn more about Re-Bath's business model and discuss how it might fit with your business goals, fill out the form on this page. One of our Business Development Specialists will be in touch within 24 hours to share details about the opportunity and answer your questions.