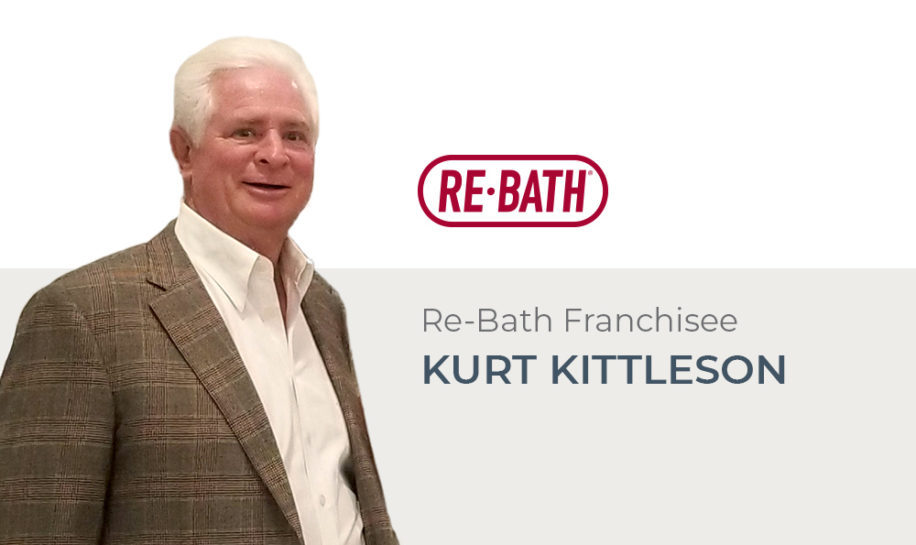 When Kurt Kittleson became a Re-Bath franchisee in 2010, he had a mission to optimize his locations in Arizona and make the most of the market. But it wasn't his first foray in the bathroom remodeling industry.
Re-Bath: Tell us a bit about your history with the company.
Kurt Kittleson: In 1978, I was a co-founder of American Bathtub Liners, the company now known as Re-Bath. A friend of mine had approached me with his idea for plastic bathtub liners that could be used to quickly and efficiently update hotel and motel bathrooms. At the time, there was a hotel chain we presented our idea to that said, "you'll never get these into a hotel." They became our client not long after that. Eventually, about 90-95 percent of the hotels chains in America became our clients, and we serviced all the US.
As the company evolved, it was actually our residential customers that drove us away from the hotel market and into home renovation with a full-service bathroom remodeling concept. We realized there was an opportunity to fill a need in the residential market nation-wide, the model worked, and the business grew. Eventually we sold the business.
Re-Bath: What brought you back to become a franchisee with the company after so many years pursuing other ventures?
Kurt Kittleson: I saw a television ad for Re-Bath in Minnesota where I have a second home sometime around 2009, and I called the president of the company in Arizona – who I had hired years before. He thought the Phoenix market could be improved and suggested I pursue that market.
I believed home remodeling was due to take off after the great recession because people had stayed in their homes longer and not spent money improving them. As the country began to emerge from the depths, I believed Americans would once again spend money on their largest asset, their home, and bathrooms would be a significant part of that spend – the bathroom is the most expensive room in a home per square foot, and the most frequently used. A bathroom may have to be redone every 12-15 years.
I bought the Northern Arizona territory and Maricopa County where I live. It made sense to buy something where I spent most of my time. I saw the territory was being underserved ­– it's a really large market, a great market, but it was only doing a little over $3 million in sales. It had about 18 employees when I bought it. We have 75 now.
Re-Bath: How would you describe your overall experience with the Re-Bath corporate team?
Kurt Kittleson: I think the team has grown, as has the company. Improvement is a never-ending road. Their biggest improvement has been in the product offerings. Their product offering has been tremendous. They've only gotten better and better over the years. They are staying in front of the trends in fashion design for bathrooms, and the marketing efforts have dramatically improved.
Re-Bath: What advice would you give to new franchisees joining the Re-Bath franchise system?
Kurt Kittleson: Be ready to work hard. Maybe harder than you have ever worked. Use the systems provided by Re-bath and reach out to the other franchisees for help and advice. Those are the two biggest benefits of being part of a franchise system in my view. Use the systems and take advantage of the wisdom of other franchisees.
Re-Bath gives you the opportunity to own a business that's got long legs to it because the buying and selling habits of homeowners have changed and the nature of remodeling in general. Homes only get older. If you want something you can build up and pass on to your kids, or if you're young and you want something you can work a lifetime at, this is a great opportunity. It's a viable concept and a long-term opportunity to grow a valuable market. Technology is our friend, not something that will put us out of business. In my view, it will be awhile before a robot is tearing out and putting together bathroom remodels.