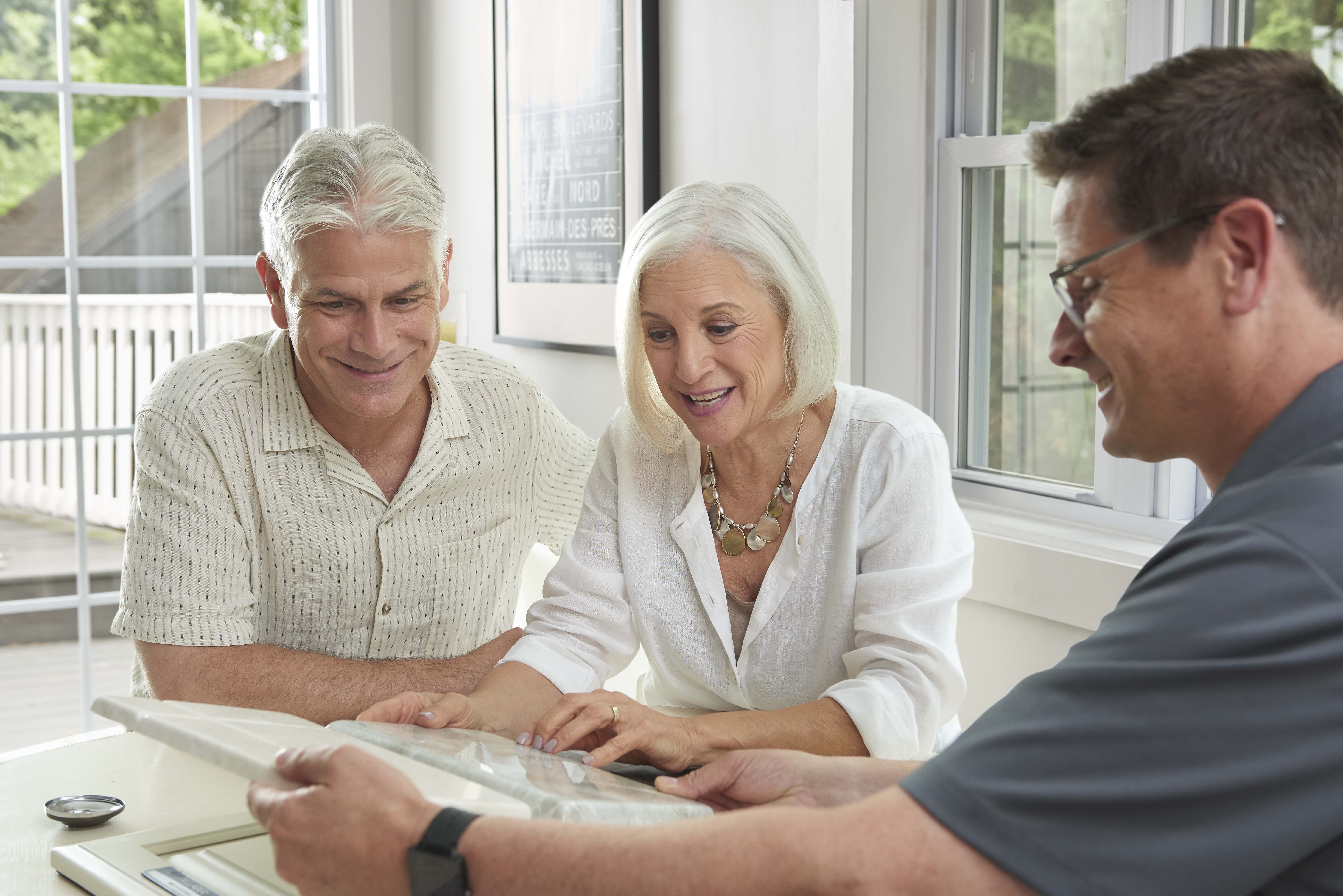 To facilitate your local marketing efforts, we provide robust corporate marketing support that includes:
Marketing Training: We offer comprehensive training on utilizing our marketing resources effectively. This ensures that you are equipped with the knowledge and skills to develop and implement successful marketing campaigns.
Customer Surveys and Research: We conduct extensive consumer research to understand the preferences and expectations of homeowners when it comes to home improvement and bathroom remodeling. This valuable insight allows us to refine our marketing strategies and tailor them to meet the needs of your target audience.
Sales Scripts and Marketing Collateral: Our franchisees have access to a wide range of marketing materials, including sales scripts, brochures, displays, direct mail pieces, and digital assets. These resources are easy to customize, ensuring consistent branding while enabling you to create professional and compelling marketing collateral.
TV Commercials and Digital Assets: We provide high-quality TV commercials and digital assets that reflect the Re-Bath brand identity. These assets can be utilized across various marketing channels to engage with your target audience effectively.
Marketing Deployment and Support: Our dedicated marketing team is available to assist you in deploying your marketing campaigns and provide ongoing support whenever you need it. We are committed to helping you achieve the greatest return on investment (ROI) and drive the growth of your business.
PREDICTABLE BENCHMARKS AND PROFESSIONAL GUIDANCE
At Re-Bath, we believe in setting predictable benchmarks and offering professional guidance to help you maximize your marketing efforts and achieve outstanding results. Our focus is on providing you with the tools and knowledge necessary to develop a targeted marketing plan that aligns with the opportunities in your territory. Here's how we support you in this process:
Consumer Research: We continuously study the customer journey, from the initial research stage to their satisfaction with the completed remodel. By identifying pain points and opportunities at every step, we refine our marketing processes to better connect with potential customers and enhance their experience.
Marketing Plan Development: Our experienced team assists you in crafting a customized marketing plan that takes advantage of the opportunities within your specific territory. We also help you track essential data, such as the cost per lead, and provide benchmarks based on data from Re-Bath franchisees nationwide. This helps you identify areas for improvement and maximize your ROI.
Strong Benchmarks: Thanks to our robust sales process, we have established solid internal benchmarks for lead generation and conversion rates. These benchmarks provide clarity and simplify the task of growing your business. By investing in local marketing efforts, you can seize opportunities and maximize your business's potential.
With our national marketing momentum and co-branding initiatives with home improvement retailers, Re-Bath ensures that your business is consistently put in front of the right people. This allows you, as a Re-Bath franchise owner, to focus on running your business, leading your team, and delivering exceptional experiences to your customers, while we work tirelessly to drive your success.
JOIN THE RE-BATH FAMILY
Re-Bath franchising offers unparalleled marketing support to empower our franchisees to build a strong customer base and maximize profits. With our national and local marketing resources, comprehensive training, customizable marketing collateral, predictable benchmarks, and professional guidance, we ensure that you have the tools and expertise to thrive in the competitive home remodeling industry. Join the Re-Bath family today and take advantage of our proven marketing strategies to achieve your entrepreneurial dreams.