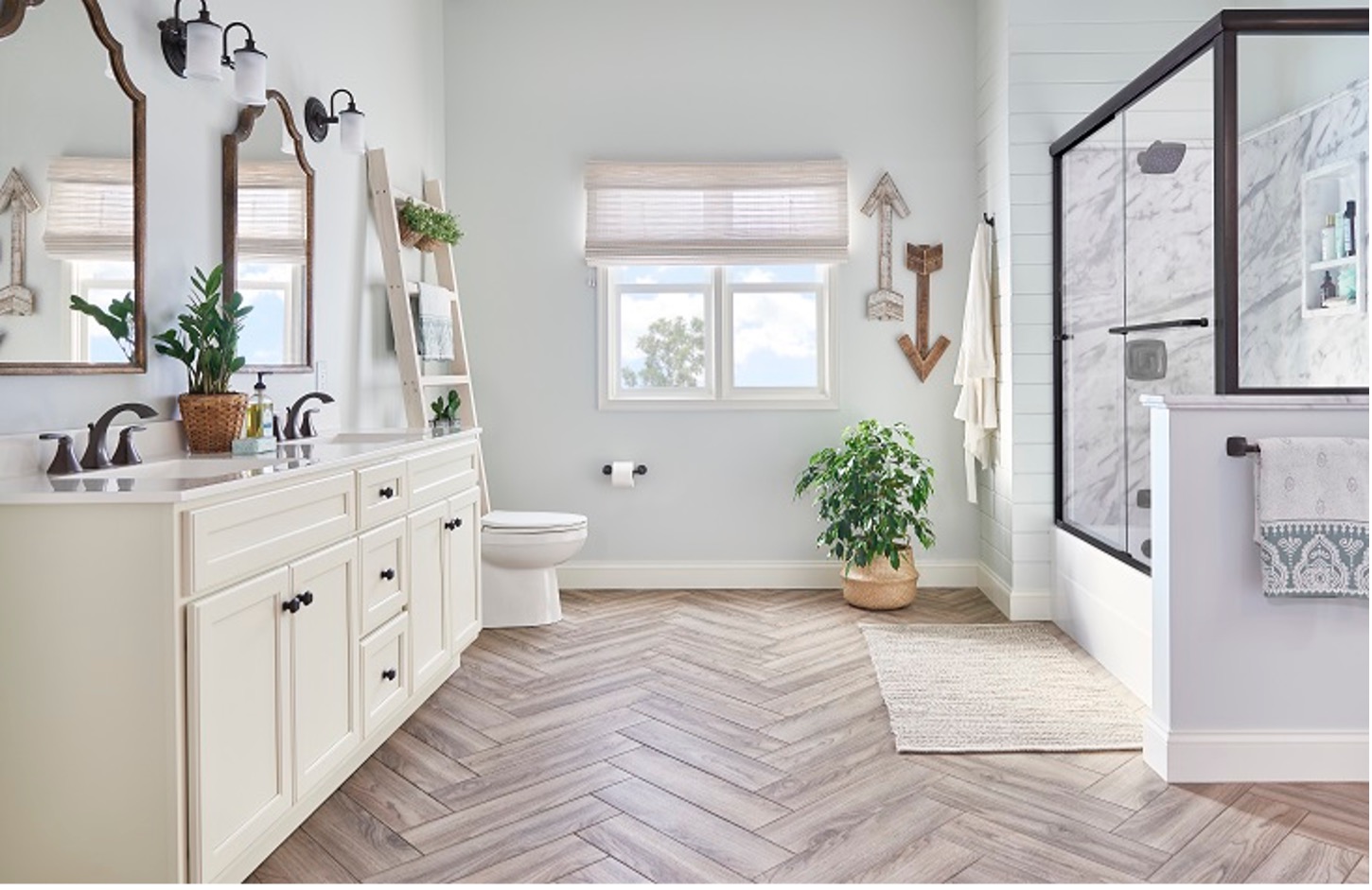 Welcome to Re-Bath, where we believe that every bathroom has the potential to be transformed into a space of beauty, functionality, and comfort. If you're considering a career in the home remodeling industry, specifically bathroom remodeling, you're on the right path!
In this beginner's guide, we'll explore the three key advantages of the bathroom remodeling industry: strong demand, predictability, and repeat business. So, let's dive in and discover why bathroom remodeling can be a rewarding and lucrative venture.
STRONG DEMAND: A GROWING MARKET FOR BATHROOM REMODELING
Bathroom remodeling has become a significant trend in the home improvement industry, with homeowners increasingly recognizing the value of upgrading their bathrooms. From outdated designs to lifestyle changes and aging accessibility, bathrooms often require attention to meet the evolving needs and desires of homeowners. As a result, the demand for bathroom remodeling is consistently strong, presenting an excellent opportunity for professionals like you to thrive.
With Re-Bath by your side, you'll have access to a vast customer base actively seeking bathroom remodeling solutions. Our national brand recognition and reputation as a trusted industry leader will help you establish credibility and stand out in a competitive market. So, whether it's creating a spa-like oasis or improving accessibility for aging-in-place seniors, the demand for bathroom remodeling is here to stay.
PREDICTABILITY: A STEADY STREAM OF PROJECTS
One of the notable advantages of the bathroom remodeling industry is its predictability. Unlike other sectors where demand may fluctuate, bathroom remodeling tends to offer a steady stream of projects throughout the year. Bathrooms are essential spaces in every home, and as such, homeowners prioritize their renovation needs.
By partnering with Re-Bath, you'll benefit from our extensive experience and proven business model that keeps the projects flowing. Our comprehensive marketing strategies, lead-generation techniques, national big-box partnerships, and established brand presence ensure a consistent flow of inquiries and projects. Say goodbye to the uncertainty of inconsistent workloads and embrace the predictability of the bathroom remodeling industry with Re-Bath.
REPEAT BUSINESS: BUILDING LONG-TERM RELATIONSHIPS
In the bathroom remodeling industry, establishing strong relationships with customers is key to success. Bathrooms are not one-time projects; they require maintenance, updates, and renovations over time. By providing exceptional service and superior craftsmanship, you'll have the opportunity to build long-term relationships with your customers.
At Re-Bath, we emphasize customer satisfaction and aim to exceed expectations at every step. Our exclusive line of high-quality products and innovative solutions, backed by warranties, ensures that customers trust and rely on us for their bathroom remodeling needs. With repeat business and customer referrals, you'll enjoy a consistent stream of projects and a growing customer base.
JOIN THE RE-BATH FAMILY
Bathroom remodeling offers a unique blend of strong demand, predictability, and repeat business that makes it an attractive choice for aspiring professionals in the home remodeling industry. With Re-Bath as your partner, you'll have the support, expertise, and proven business model to thrive in this exciting field.
Are you ready to embark on a rewarding journey in bathroom remodeling? Join the Re-Bath family and unlock the potential to transform homes and lives. Reach out to our team today and discover the exceptional opportunities awaiting you in the world of bathroom remodeling.