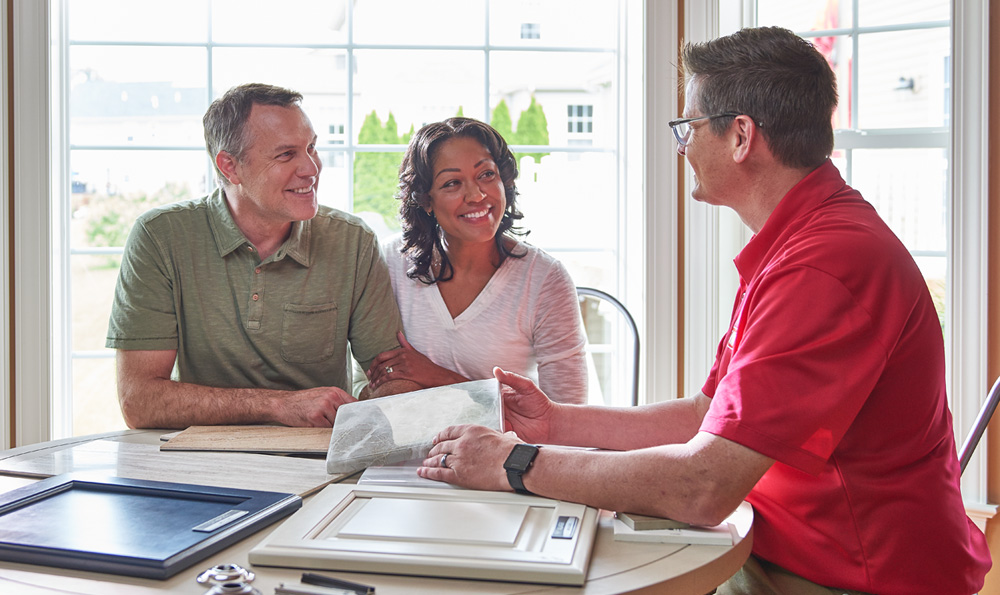 At Re-Bath, we understand the importance of strong partnerships in the home remodeling industry. That's why we have established significant national relationships with several large national big-box brands. As a result, Re-Bath franchisees benefit from a multitude of advantages that set them apart from their competitors. In this blog post, we will delve into the three key benefits these partnerships provide to our franchisees, enabling them to thrive in the bathroom remodeling market.
Enhanced Credibility and Brand Recognition
Partnering with well-known big-box brands significantly enhances the credibility and brand recognition of Re-Bath franchisees. When customers see the Re-Bath name associated with reputable retailers, they feel a sense of trust and confidence in the quality of our services. This partnership serves as a powerful endorsement, setting our franchisees apart from independent contractors and smaller competitors. By aligning with these established brands, Re-Bath franchisees can tap into a wider customer base and enjoy increased opportunities for growth.
Increased Customer Reach and Acquisition
Our national partnerships provide Re-Bath franchisees with an unparalleled advantage when it comes to customer reach and acquisition. Through our affiliation with these big-box brands, we gain access to their vast customer networks and enjoy exclusive marketing opportunities. This allows our franchisees to connect with a larger pool of potential customers, expanding their market reach and increasing the chances of securing new projects. By leveraging the established customer base of our partners, Re-Bath franchisees can accelerate their business growth and drive higher revenue.
Unlocking Competitive Advantage: Cost Savings and Quality Materials
One of the key benefits of our national partnerships is the streamlined supply chain and cost savings they offer to Re-Bath franchisees. As a national sell, furnish, and install supplier for bathroom remodeling, we have the ability to negotiate advantageous pricing and exclusive deals with suppliers. This grants our franchisees access to high-quality materials and products at competitive rates, giving them a significant edge in the market. By leveraging our buying power and supply chain efficiencies, Re-Bath franchisees can deliver exceptional value to their customers while maximizing their profit margins.
Ongoing Support and Collaboration
Our partnerships with big-box brands extend beyond customer acquisition and cost savings. Re-Bath franchisees also benefit from ongoing support and collaboration with these industry giants. Through joint marketing initiatives, shared resources, and collaborative efforts, our franchisees gain access to valuable tools, knowledge, and best practices. This allows them to stay ahead of market trends, offer innovative solutions, and continuously improve their operations. The collaborative environment fostered by our partnerships ensures that Re-Bath franchisees are equipped with the latest industry insights and have the support they need to thrive.
Take Your Business to New Levels with Re-Bath
The national partnerships established by Re-Bath franchising provide our franchisees with a multitude of benefits that strengthen their success in the bathroom remodeling industry. From enhanced credibility and increased customer reach to streamlined supply chains and ongoing support, these partnerships elevate the capabilities and potential of our franchisees. As a Re-Bath franchisee, you'll have the advantage of aligning with prestigious big-box brands, tapping into their customer networks, and enjoying the cost savings that come with our national sell, furnish, and install model.
Join the Re-Bath family and take advantage of these exceptional benefits to grow your business and thrive in the competitive home remodeling market!