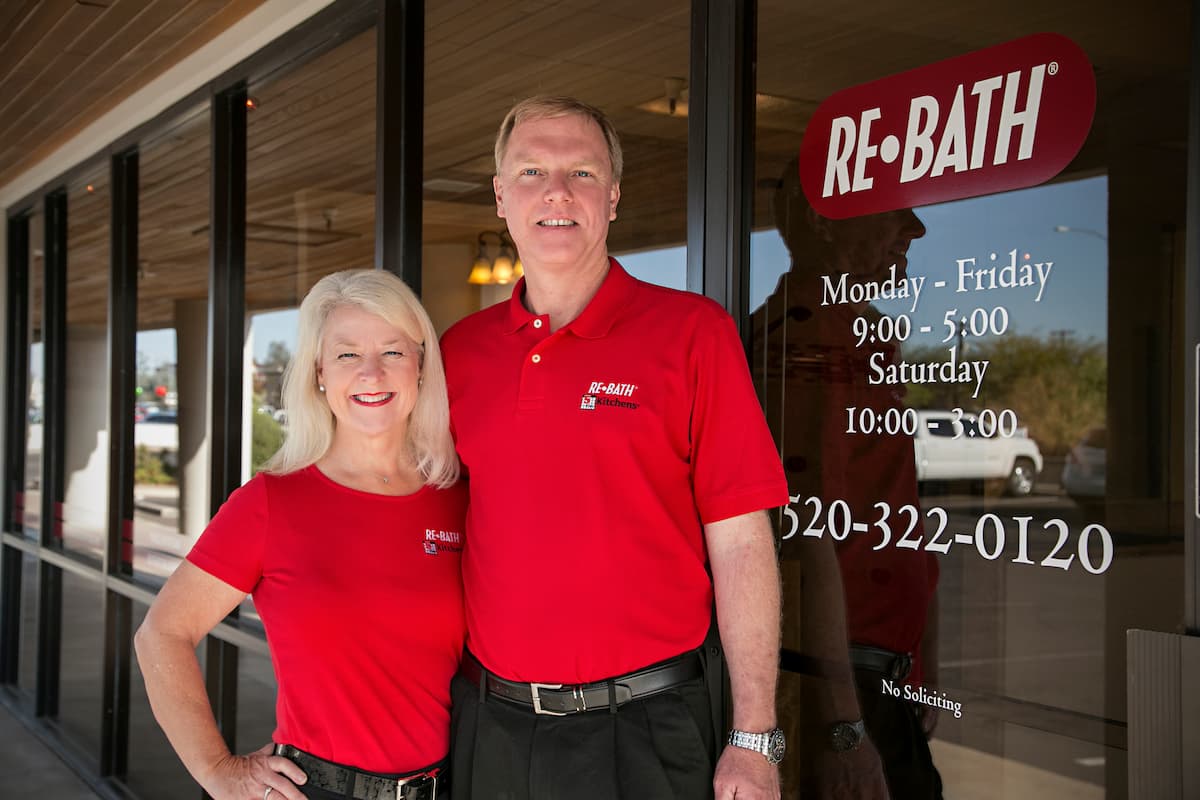 Professional Remodeler features Re•Bath Franchisees in their June 2015 Publication
Here's something you probably didn't know: Every eight minutes of every business day, someone in the U.S. opens a franchise location. Franchises are so pervasive and blend so seamlessly into the business landscape that we hardly notice them. You might do business with nearly a half-dozen franchises in a day-—eating lunch, buying screws, getting your car repaired, renting a replacement car, shipping a package.
Here's something you probably did know, or you at least suspected: Franchise companies tend to be more sustainable than other types of businesses. An Arthur Anderson & Co. study of 366 franchises found that 97 percent were still in business after five years, a figure confirmed in a U.S. Department of Commerce report, which found that fewer than 5 percent of franchises are terminated each year. Compare that with the U.S. Small Business Administration study, which found that 62.2 percent of new businesses fail within their first six years.
Positioned for Growth
Franchises are popular with aspiring business owners for good reason: they tend to be successful, sustainable, and, ultimately sale-able. But franchising, like many businesses, took a hit during the Great Recession. Franchise unit numbers fell after 2008, as franchise businesses failed or franchisees that wanted to expand found that they couldn't get credit…
Even so, franchising began to rebound in 2012, with lodging, health care, and casual dining leading the way. Home renovation franchises are coming back, too. According to research center IBISworld.com, a fully recovered housing market and annual sales of at least 5 million existing homes will drive franchise growth in the fields of handyman, plumbing, electrical, and home inspection. "Franchises in the home improvement sector," the center's report states, "are well positioned to capitalize on the recovering economy and obtain a strong foothold for future growth over the next five years." IBISworld.com projects, for example, that handyman franchise revenue will reach $3.1 billion in 2018.
Niche Brands
Franchises are typically able to charge substantially more than local independents because franchise brands come with the assumption of professionalism, stability, and reliability. "We do everything," explains Lisa Walling, co-owner with her husband, Jeff, of bath franchise ReBath of Tucson. The ReBath model uses only employee installers, which enables the Walling's company to run "a very tight schedule" on a type of project that, when it lags, seriously inconveniences homeowners.