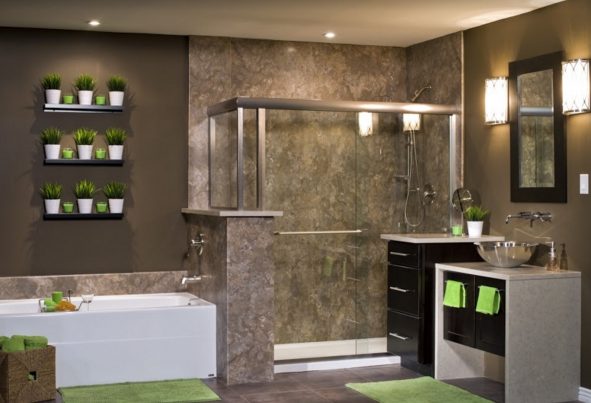 Here's how Re-Bath's structural advantages can help you earn a quicker return on your remodeling business investment
Investing in a franchise is a big and exciting decision that comes with a lot of questions, chief among them: How quickly can I start earning a return on my remodeling business investment?
Every situation is different, but Re-Bath does offer a few advantages that can help you start earning a return on your investment faster than you might with another franchise or on your own.
Better margins make the difference
Thanks to the group-buying discounts and exclusive products we offer to our home improvement franchises, the costs of buying materials as a Re-Bath franchisee can be much lower than they are for an independent buying at retail. You can also offer things to your clients that no one else has access to.
Our installation processes help you complete jobs more quickly, meaning you can schedule more jobs and earn more money. Bringing in more revenue at better margins means that your remodeling business investment can pay returns quickly.
Existing contractors have a head start
If you're bringing an existing remodeling business into the Re-Bath franchise system, you already have a lot of the systems and infrastructure you need in place, so your costs will be lower to start and the learning curve and ramp up to profitability will both be smoother.
Franchise owners can also sell their franchises. As a newcomer, you can take advantage of an established client base and knowledgeable employees to help ease the path to profitability. You can also be confident of earning equity in your new business, which you can sell to someone else one day. A bath remodeling business for sale in a proven market can be a great way to better ensure a quick return on your investment.
Financing and discounts make it easier to get started
In addition to lower starting costs for existing contractors, Re-Bath offers a sizeable discount on the Initial Franchise Fee for veterans of the armed forces.
We can also assist qualified franchise candidates with financing options, making it easier to get started and build up the business in a way that best fits each individual situation. At Re-Bath, we do everything we can to help our franchise owners succeed.
Learn more about the opportunity
To find out more about how Re-Bath can help you make a quicker return on your remodeling business investment, please fill out the no-obligation form. We will be in touch as soon as possible. We look forward to hearing from you!