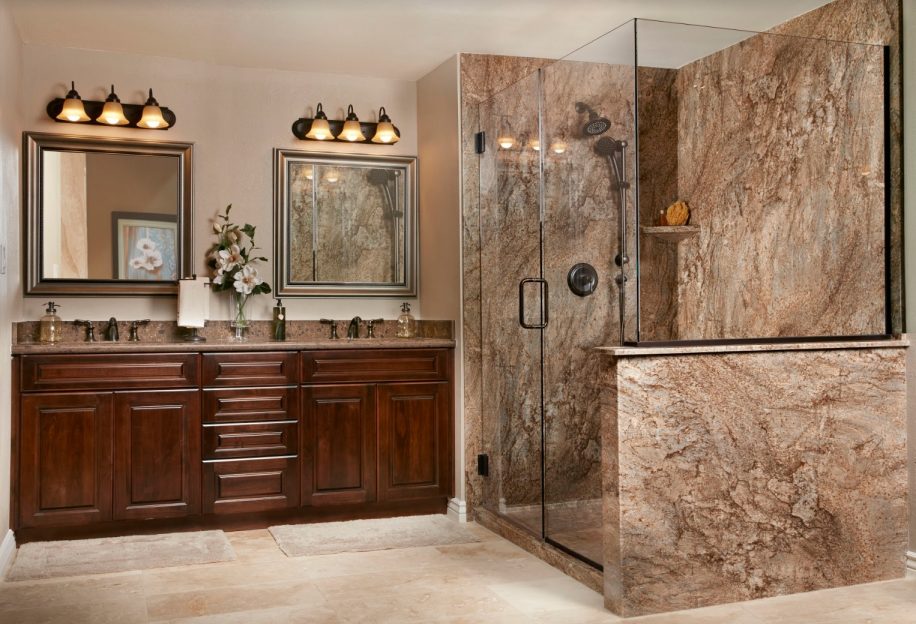 With our manufactured products, your remodeling franchise can offer higher quality at great prices to your clients
One of the many advantages of becoming a Re-Bath franchisee is the fact that we manufacture many of our own proprietary products. The ability to provide customization, quality control and cost savings from this process can help you be more successful with your remodeling franchise.
Customizable products offer more options to your clients
Clients want options for remodeling their bathrooms, and as a Re-Bath franchisee, that's exactly what you'll be able to provide. Most contractors have to rely on the same store-bought products and race to the bottom on price. With Re-Bath, you can provide unique, exclusive products and still offer attractive prices.
What's more, we can customize orders to best suit any client's needs, including solutions for aging in place, a Re-Bath specialty with growing demand in the market.
Better control of quality
There's no job better than the job you do yourself. With our manufacturing, we can take care of quality control from the beginning of the process until it's shipped to your remodeling franchise, ensuring that you're providing the best possible products to your clients.
Better products at the right prices help you attract more clients, and their positive experiences spread through word-of-mouth marketing and recommendations that will continue to grow your business, your reputation and your revenues.
Cost savings from cutting out the middleman
ne of the most important ways to make a business more profitable is to keep costs down, but the remodeling business can have razor-thin margins. By cutting out the manufacturing and distribution middleman on many of the products you offer, and through group purchasing agreements on the items we don't manufacture ourselves, Re-Bath franchising can help you keep your costs much lower and take home more of the money you make.
And by keeping costs low for you, you can better compete on price for your clients without having to worry as much about losing out on profits just to land a client.
Learn more about the opportunity
To receive a specific estimate on how much it would cost to convert your existing contracting business to a Re-Bath remodeling franchise, please fill out the no-obligation form. We will be in touch as soon as possible. We look forward to hearing from you!