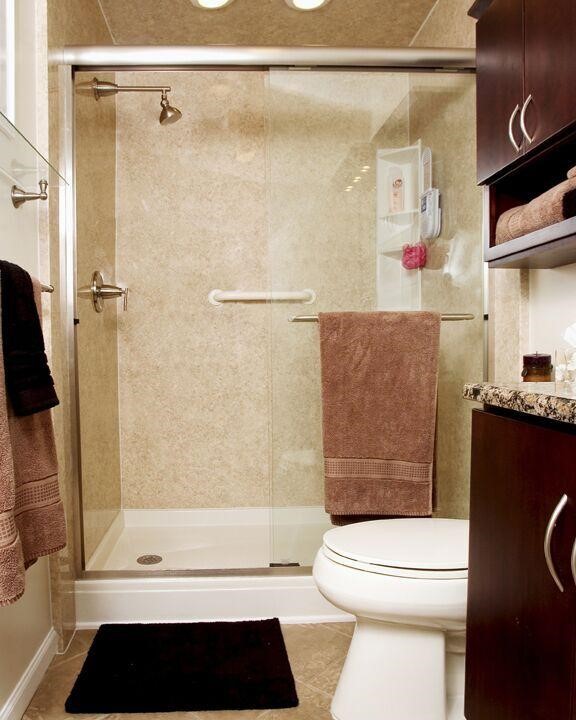 A marketing match made in heaven pays off for remodeling franchise owners
One of the perks of owning a Re-Bath franchise is benefitting from the reputation that comes with the Re-Bath name. Combine that with our Home Depot partnership, and you've got a marketing tool like no other.
The Home Depot is such a respected national brand that our business relationship with them automatically generates a certain amount of trust. Even customers unfamiliar with Re-Bath understand that a company such as The Home Depot wouldn't partner with anyone less than the best. Our kiosks inside some of the home improvement chain's stores is a tacit endorsement of how we do business.
And we've earned the reputation that built that trust in the first place.
Re-Bath has 150 franchises in the U.S. and completes more than 32,000 bathroom remodels every year. That translates to approximately $180 million in systemwide retail sales and makes us the leader in the remove and replace remodeling segment. We offer only the best products and warranties for every project we complete, and we typically complete our projects in 3-5 days — a significant improvement over the 3-5 weeks that's standard in the remodeling industry. We bring our own credibility to a brand that's a household name brand, which has more than 2,200 retail locations.
How Home Depot helps drive franchisee revenue
When customers see a Re-Bath kiosk inside a Home Depot store, they may be learning about us for the first time. But unlike projects for which they might have to choose from a list of local independent contractors, customers are immediately assured by Re-Bath's long standing as a reputable national franchise brand. There's a built-in trust that comes with a company history that reaches back to 1979. For customers, the combination of a national home improvement brand and a national remodeling franchise brand is a win-win. For franchise owners, that translates directly into more business and a bigger bottom line. New Re-Bath owners who meet The Home Depot's quality assurance criteria (they've vetted Re-Bath, but they take care to vet individuals, too) can benefit from tremendous lead flow.
Those numbers can add up. The top 50% of Re-Bath franchisees generate almost $1.8 million in gross annual sales, compared to the reported average revenues of around $93,000 for general contractors, according to the U.S. Bureau of Labor Statistics.
The impact on average franchisees can be staggering.
"The relationship that we have with Home Depot drives 40% of our business," says Lori Lund, President of the Re-Bath remodeling franchise location in Phoenix, Arizona. "Even if the leads weren't generated from our kiosk in Home Depot, when our customers find out about our relationship, they trust us immediately to do their remodeling project. This relationship has made our location, which was already profitable, even more profitable."
To learn more
Re-Bath is the world's largest bathroom remodeling franchise, but we still have plenty of territories available. Fill out our form to download our free franchise report.