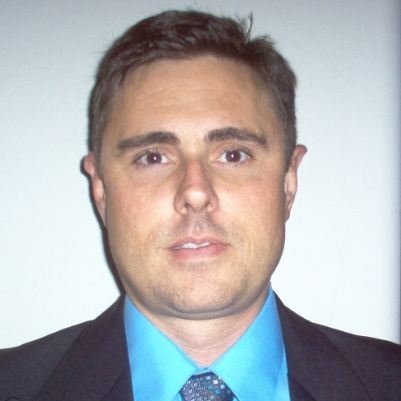 Contractor Chris Deck sees new opportunities for revenue growth with Re-Bath franchise
Before the housing market crashed in 2008, Chris Deck was working with factories in Mexico and China to produce his own products, he was retro-fitting foundations for customers in the manufactured housing industry. Then, after the economy went sideways impacting that business, Chris rebuilt his income by starting an independent painting and drywall business. "I was back to square one. I've got two vans and three employees. No matter how hard we worked, the money stayed the same. I wanted to get into a franchise opportunity with my team of people and the possibility of expanding into something greater."
That "something" turned out to be his own Re-Bath bathroom remodeling franchise. Deck recently signed a deal to become the Re-Bath franchisee for Maricopa, Arizona. He plans to officially open for business on June 16.
This is his story.
How did you come across the Re-Bath franchise brand?
I got kind of lucky. I had seen the commercials and had worked with families that used Re-Bath in the past. I was working on a flexible thin-slate veneer and I thought it could be a nice fit for Re-Bath, since they have their thin natural stone product line, so I contacted them. In talking with them, I found out a franchise was available in the area I live.
What appealed to you about the Re-Bath opportunity?
I was back to square one doing drywall and painting. I needed to get into something else. I've got 2 vans and 3 employees. No matter how hard we worked, the money stayed the same. I wanted to get into a franchise opportunity, with my team of people, with the possibility of expanding into something greater.
What sets this franchise system apart?
I had looked at some other products and companies, but no one else has the name recognition that Re-Bath has and no one else offered the same level of support they offer their franchisees.
For example, their sales and installation training is huge. Their buying power allows for discounts on all of the products used in a full bathroom remodel. These are just a few of the ways that Re-Bath's proven system can have a huge impact on my business.
How extensive is the training for new franchisees?
There are five days of System training, which includes 2 days of installer training that teaches you how to install all of their products; I'm bringing one of my installers. I'm taking him to get him trained so he can be my production manager. And with their sales training, I really like the system they use. It seems like a really good system for in-home selling.
What do you appreciate most about the leadership and support staff?
Brad Hillier is a very smart guy; very impressive as a CEO for this company. I watched a lot of his speeches and presentations, and he is really knowledgeable. And I really appreciated Jeremy Wallace, the Franchise Director, as well. They put together a nice Franchise Disclosure Document, and it covers a lot of things. I've seen a few FDDs, and this one is really thorough.
How do you envision franchise ownership changing the way you live and work?
I look forward to being able to do more for my family. I really want to have a good business that I can build up. I have two older boys, so if they want to fall back on something, this will be really strong, something they can stay in for the long term.
To learn more
Re-Bath is a premier home improvement franchise as well as the world's largest bath remodeler. We have almost 150 locations open or in development in the U.S., and we have plenty of territories available. Fill out the form to download our free franchise report to learn more about our franchise company.