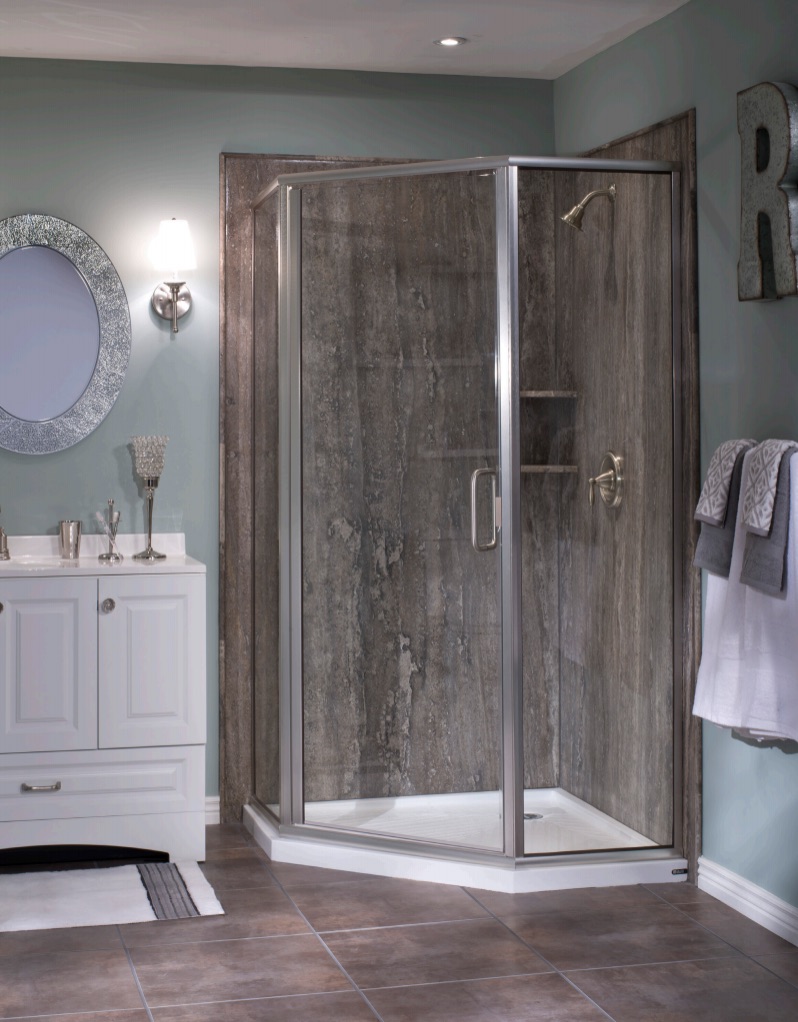 Exclusive products and pricing advantages give our home improvement franchisees the edge over their competition
With our exclusive line of some of the best bathroom products in the industry, it's not just Re-Bath clients who benefit. The owners of Re-Bath home improvement franchises gain a competitive advantage by offering great pricing on products their clients can't get anywhere else.
Exclusive products that are ahead of the curve
We offer some of the best products in the industry, including our natural stone DuraBath™ TNS products and patented acrylic DuraBath™ SSP material, which doesn't crack and resists mold and mildew. The fact that we manufacture our beautiful and affordable DuraBath™ products ourselves means lower prices for our franchise owners. This enables them to save on materials and price services competitively resulting in increased profit margins.
Better still, the pricing advantage extends to all our vendor relationships. Franchisees save considerably on all the products needed for full bathroom remodels, such as shower doors, vanities, vanity tops, mirrors, fixtures and more. Our Preferred Vendor Network aggregates the spending of all Re-Bath home improvement franchises into one group buying entity.
Easy to install
The products' easy installation is a crucial component of the services our home improvement franchise offers. Their lightweight, groutless design means franchisees can cut and carry them easily and install them in a fraction of the time it takes for other companies' products.
We train our franchise owners and their employees on our streamlined installation processes, which makes it simple for existing contractors to convert their businesses to Re-Bath's products and systems. We even have support and training videos available anytime, even while on the job.
All of this means that franchise owners can complete jobs faster, minimize disruption in clients' homes and move on to more jobs and more revenue.
Creating unique bathroom solutions
Re-Bath has always been a product innovator, and that's still a core part of our value to owners and clients. We pioneer new directions and ideas in the industry and regularly introduce new patterns, colors and products that can fit any decorative scheme.
We stay ahead of the curve with our product offerings, continually updating the lineup to stay fresh and in touch with what our clients want. With luxurious but affordable products that are always on the cutting edge, contractors can be confident that they'll be able to be more successful with Re-Bath. Visit our testimonials to read about what customers are saying about Re-Bath's products and services.
Learn more about the opportunity
To receive a specific estimate on how much it would cost to convert your contracting business to a Re-Bath franchise, please fill out the no-obligation form. We will be in touch as soon as possible. We look forward to hearing from you!