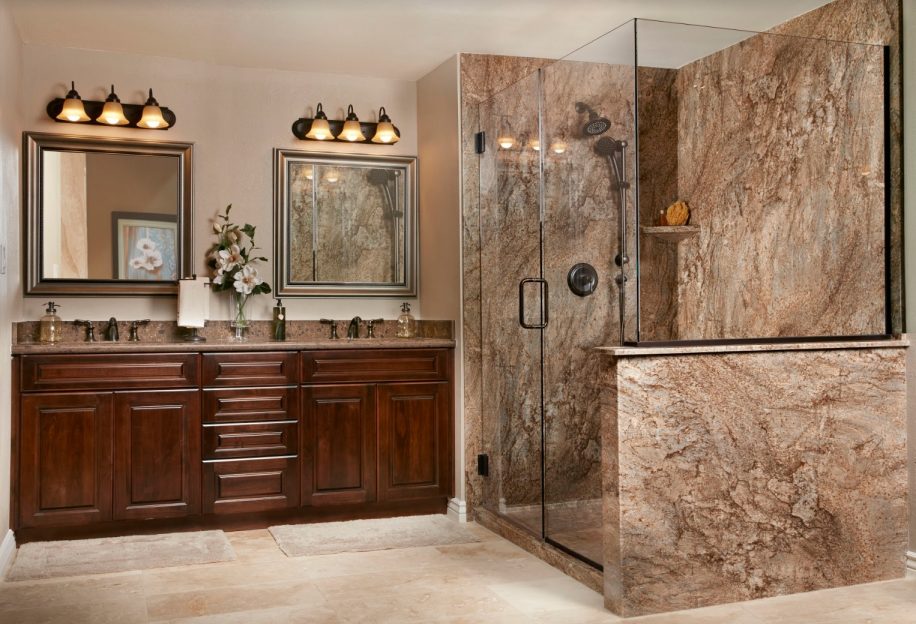 With a bath remodeling business for sale, seller benefits from built-up equity and buyer gets a head-start in the business
It sounds strange, but one important consideration when you're starting or buying a business is what to do when you're done with it. When you're ready to retire or simply move on to another stage of your life, what can you do with the business you spent so much time and effort building? With a franchise like Re-Bath, you can put the bath remodeling business for sale, benefit from the fruits of your labor and set up the new owner to hit the ground running.
Below, the former owner and the current owner of the Wichita, Kansas, Re-Bath franchise explain why the sale of the franchise worked out well for both of them.
An existing business as a head start
After 28 years in the Air Force, Kerry Lehman was retiring from military life and beginning a new phase in his career.
"I've always wanted to own my own business, and my preference was to buy an existing business. I figured this was the time to do it," says Lehman.
Starting a business from scratch can be intimidating. By purchasing an existing franchise business, you not only have the national brand's resources, you're also buying an established fixture in the local business community.
"In my research I discovered Re-Bath has been a really well-run business here in Wichita," says Lehman, who was recently profiled in The Wichita Eagle. "I have the ability to manage people, but I'd never done this from a business-owner perspective. Having marketing and systems already set up in place from the franchisor also appealed to me."
An investment that pays off
For Dennis Rathke, the former owner of the Wichita Re-Bath, selling the business was always part of the plan, and part of the reason he went with a franchise instead of an independent business.
"When considering opportunities, I was looking for a business to build equity," says Rathke. "Any time I open a business, my end goal is to be able to sell it."
With all he'd achieved in the business, along with the branding and resources of Re-Bath, Rathke's franchise was a hot commodity in the business market.
"We had been having some good revenues, and I thought the time was right to sell," says Rathke. "I was told it might take six months to a year, but it sold in the first few months."
The resources of a national brand help make a Re-Bath franchise easier to sell than an independent contracting business.
A smooth transition for employees
What happens to your employees when you decide to exit the business? When you have a bath remodeling business for sale, your employees' experience and talent can make the business even more attractive to potential investors. This eases the transition for everyone involved and helps take care of your employees when you've left.
"The former owner had a general manager in place who has been running it well," says Lehman. "The franchise helps systematize the business."
Some franchisees even sell the business to one of their employees. When that happens, you've not just built equity for yourself; you've helped someone else build the next stage in their own career and life.
Learn more about the opportunity
To find a Re-Bath bath remodeling business for sale near you, please fill out the no-obligation form. We look forward to hearing from you!