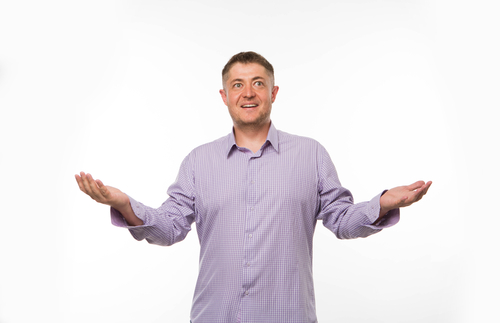 Roughly 26 million homeowners make some kind of improvement to their homes, according to Harvard University's Joint Center for Housing Studies. Home improvement franchises are capitalizing on this data, offering services from landscaping to restoration and remodeling.
Bathroom remodeling, in particular, is projected to continue growing for the foreseeable future. In stands to reason, then, that if you're considering a franchise, home improvement is a safe bet. But with a growing number of home improvement franchises currently available, how do you know which one is best suited for you?
Start by asking the right questions. Here are five to get you started:
1. How strong is your brand image?
Having the backing of a well-known, trusted brand is one of the core reasons entrepreneurs buy into a franchise rather than building a business from the ground up. Do you research and focus on those franchises that have a history of growth and a good reputation in the industry. Since 1978, Re-Bath has been focused solely on bathrooms, growing into one of the nation's largest franchised bathroom remodeling companies, serving 150 cities across 48 states.
2. What is the potential for growth among your target audience?
It's important to look closely not only at the industry's growth, but at the growth potential of a franchise's demographic base. Roughly 50% of the U.S. population is age 50+ according to U.S. News and World Report. These seniors, 90% of whom want to stay in their own homes as they age, control 70% of all disposal income. Re-Bath's aging and accessibility solutions offer unlimited income potential in serving this growing target audience.
3. What sets you apart from your competition?
Because of the wide range and large number of home improvement franchises, any business you're considering should have a clear advantage over their competition. Be wary of companies that simply tout "great customer service." Modern consumers demand a great customer experience (CX) and there are few that wouldn't use it as a selling point. Instead look for concrete differences in products or services. Re-Bath's vendor partnerships with companies such as Moen and Bertch, add credibility and trust to an already-established brand offering. It also means our franchisees benefit from significant cost savings on product purchases. And Re-Bath's proprietary products allow franchisees to offer their customers high-quality products, like our DuraBath™ wall surrounds and slip-resistant surfaces, they can't get anywhere else. In fact, Re-Bath's expansion into the premium-range of bathroom remodeling has us poised to dominate the market.
4. What type of support do you offer your franchisees?
Most franchise models offer some level of support to franchisees. The most successful franchisees are those who were supported from day one. Be sure to ask how the franchise plans to support you and whether they have built a transparent franchise network to lean in and learn from. Re-Bath offers its franchisees support in every area of business including marketing, sales and training, products & installation, customer service and office management. When you join the Re-Bath network you are supported from the very beginning with a comprehensive onboarding plan and support from other Re-Bath franchisees.
5. Who does the home improvement work?
In the home improvement industry, there is a critical distinction between franchises that hire and retain professionals and those that use contractors or even sub-contracted workers. Franchises that rely on sub-contracted workers have less control of project timing, pricing, and most importantly, can't guarantee that every team member is licensed and fully insured. At Re-Bath every member of our team, from the sales staff to the designers and installers is a trained Re-Bath employee. This ensures that all projects are completed by a fully licensed and insured professional in the same manner, within the appropriate time frame, and for one guaranteed price.
Choosing a franchise to invest in is a big decision, and it's critical to gather as much information as possible. The more informed your decision, the greater your chances of launching – and maintaining – a successful business. Have more questions or want to learn more about the Re-Bath franchise model? Our franchisees are entrepreneurs, problem solvers, collaborators, innovative thinkers, and ambitious leaders. Learn more about our Proven Path to Success and find out if a Re-Bath franchise is the right fit for you.