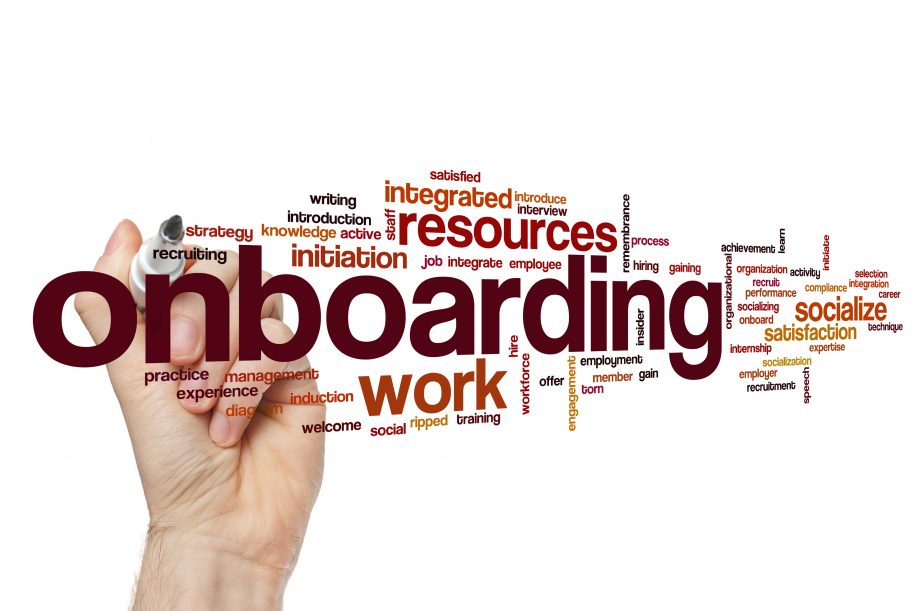 Your new employees understand first impressions matter. They'll likely arrive early on their first day of work, nervous about their "newbie" status and anxious to prove you made the right decision bringing them on board. What successful franchisees understand is first impressions work both ways: Your new employee is also gathering initial impressions of your company, making early determinations about their longevity on your team.
Given that it takes an average of $4000 and nearly eight weeks to hire a new employee, it's in your business' best interest to engage in intentional hiring and retention practices. And since up to 20% of employee turnover happens during the first 45 days of employment, it's important to think about not only long-term retention strategies, but also shorter-term onboarding practices.
Onboarding is the process through which employers equip new hires for success in their role. Beyond reading employee manuals and signing a pile of forms, onboarding involves helping new hires get acclimated to their particular tasks and to your unique business culture. It ensures they understand what's expected of them and what they can expect of you. In short, successful onboarding programs help new employees get up to speed quickly, which means faster productivity, which translates into higher revenue for your franchise.
Of course, none of that happens accidentally; successfully onboarding new hires requires planning, preparation, and at least a pinch of empathy. As you develop your own strategy, consider these best practices:
Before the first day
Consider developing a new-hire checklist to ensure you offer a consistent process for each employee. Then, as soon as your new team member accepts your offer, communicate their next steps:
Be prepared to provide a specific start date and tell them what time they should arrive and where they can park.
Give them an idea of what their first day will be like. Will they be interacting with customers immediately? Or will they be spending most of the day in meetings or watching training videos?
Provide a list of what to bring the first day (documents, tools, and so on).
Offer some basic information about your business culture and environment. Do people tend to bring their lunch, or do they go out to eat? Is there a refrigerator for employee use? What's the dress code?
Send required paperwork in advance, if possible, so your employee isn't spending most of their first day completing forms.
The day before your new employee starts work, send an encouraging note. Something as simple as, "We're looking forward to welcoming you to the team tomorrow" can make a big difference to a new hire.
On the first day
First and foremost, make sure you're available to new employees on their first day, and give them permission to ask any and all questions that come to mind. Remember they're still in "impress" mode, though, so work to anticipate their questions—even the small ones. In addition:
Prepare your new hire's workspace and make sure they have all of the supplies, tools, and equipment they'll need to be successful. This includes any technology-related tools: email accounts, usernames and passwords, and so on. You want your employee to feel valued, and scrambling to find a chair for their desk or wasting time trying to get them logged in doesn't communicate value.
Provide your new employee with an itinerary for their first day so they can anticipate what's coming up next.
Have a one-on-one meeting with your new hire to address expectations, begin to set goals, and offer a deep-dive into their new role, detailing any training requirements you have in place.
Give them a comprehensive tour. Regardless of the amount of time your new hire will spend in your office or showroom, give them the grand tour of your facility, and introduce them to all of their new coworkers.
Match your new hire with a mentor—preferably someone in a similar role. If you're a new franchisee and everyone is new to your company, tap into your franchise's network.
Without taking a sink-or-swim approach, allow your new hire to own their role right away. You hired them because of their talent so allow them to use those gifts immediately. Don't hover or micromanage, but be sure to observe them for a period of time so you can offer meaningful feedback and assess what training might be useful.
At the end of the first day
Leave time at the end of the employee's first day for a check-in. Have a conversation about what went well, what was confusing, and what they're most looking forward to the rest of the week. As for their feedback about what they've noticed so far about your company and teammates, and genuinely listen to their responses.
For the first 90 days
Successfully onboarding new employees requires more than a two-day "orientation." Schedule regular check-ins with structured questions:
What have you learned so far?
What's been the most rewarding part of your time with us?
What's still confusing or frustrating?
What did we forget to tell you?
What would you add to the onboarding process for our next new hire?
The onboarding process is complex, but it's worth the time and energy. Employees who've engaged in a structured onboarding process are nearly 70% more likely to stay with a company for three years. In the long run, by building a strong and healthy new team, you'll save time and increase revenue.
At Re-Bath, we equip our franchisees to run profitable businesses at every step of the process—offering guidance and support on everything from sales and training to office management. Learn more about becoming a Re-Bath owner today.