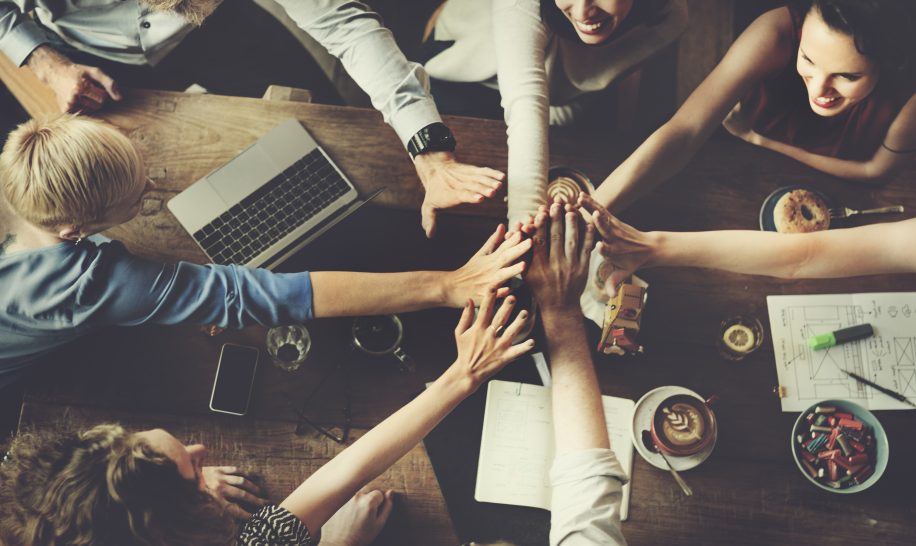 Purchasing a franchise is a big step—one that can bring you a great deal of financial success and personal satisfaction. Most days, it may seem like much of that success rests squarely on you, and only you, as the franchisee.
Have you done your due diligence on the franchise you intend to purchase?
Have you honestly assessed your business acumen and personality?
Are you ready and willing to put in the work it will take to earn new business?
Do you even know where to find new business?
That's a great deal of pressure for one person to handle. Fortunately, there's no reason go it alone. In fact, successful franchisees surround themselves with people who can help them reach their goals.
Here are the business team members you'll need in order to achieve success with your franchise:
#1 Trainers
The best ball players have the best coaches. The same is true with small business ownership: You need someone to teach you the rules of the game and offer ongoing training. The good news is training and support are major perks of franchise ownership. Unlike start-up owners who have to learn by trial and error, franchisees benefit from their brand's experience and history.
#2 Peer Network
Start-ups typically forge new territories, and depending on your perspective, that's either exciting or terrifying. Either way, start-up owners don't have the benefit of a network of people doing exactly what they're doing. To run a successful franchise, it's important to have access to like-minded professionals who understand you, your products, and your services.
#3 Marketing Team
It doesn't matter what type of business you run, you're up against stiff competition. To reach your goals, you have to be able to find customers, tell them who you are and how you can help them, and convince them you're trustworthy. Most franchisees aren't well versed in advertising and marketing, and learning graphic design, video, and pay-per-click strategies feels out of reach. You'll need to hire an expert or, if you're lucky, rely on the expertise and resources offered by your brand.
#4 Customer Service Staff
For franchises, nothing is more important than providing an outstanding customer experience. Re-Bath recommends having a staff that includes:
General manager. General managers oversee employees and have their eye on all business operations. This person sets the tone for your franchise, establishing your brand for customers and prospects.
Project coordinator. Remodeling franchises live and die on customer satisfaction, and project coordinators are responsible for managing all the details that will leave customers happy—or not. You'll need someone who is organized, listens well and can handle all the small details of a project.
Design consultants. Design consultants serve as the front-line sales team of a remodeling franchise. Their expertise and creativity are essential for inspiring your customers to purchase your products.
Certified installers. Installers bring to life the vision your design consultants sold, which means they have to be skilled enough to pull it all together. Re-Bath requires installers to complete extensive training to ensure customer satisfaction.
By interacting with a well-rounded team of experts, customers experience confidence in their decisions and feel more satisfaction with their remodel.
#5 Quality Products
To run a successful franchise, you must have complete confidence in your products. Are they high quality? Are they innovative? Will they meet the demands of discriminating consumers? In addition to offering high quality products such as traditional and walk-in tubs, shower bases and wall surrounds, Re-Bath partners with trusted brands such as Arizona, Bertch, and Moen to provide turnkey remodeling. We also offer proprietary products such as our DuraBath™ wall surrounds, that set our franchisees apart from the competition.
Being a franchisee can be rewarding. Becoming part of a trusted organization with a proven model of success will give you access to an entire team to help you reach your goals. At Re-Bath, we work hard to support our franchisees with everything they need to achieve success. Learn more about our model.