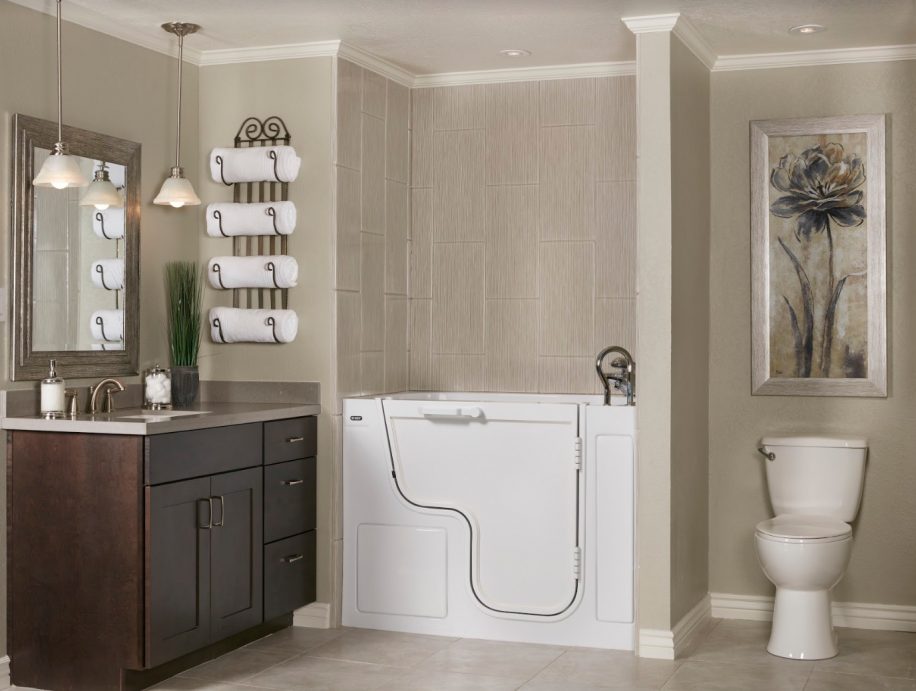 Re-Bath marketing and advertising leverages brand recognition and corporate support to help get the word out about your business
Marketing is an essential part of running any business. In order to find clients, you need to be able to tell them who you are and how you can help them. Being part of a nationally known franchise like Re-Bath makes it easier for you to build a customer base and inspires increased trust and confidence from your clients. With Re-Bath's marketing resources, you can not only identify your target audience in your area, but also have turnkey marketing collateral to use for advertising to that target audience.
Marketing material that's ready to go
With Re-Bath, you don't need to hire a graphic designer or design the ads yourself. We've got marketing materials ready to go. There's no need for trial-and-error to figure out what advertising will be effective. The branding, messaging and design is already in place, and it's customizable to fit your needs.
"You're using a name that's a national brand, which gives you credibility," says Jeff Walling, who owns Re-Bath franchises in Tucson, AZ, and El Paso, TX. "The marketing collateral is already there. Re-Bath has developed it and tested it, so you can use that and have your advertising up and running more quickly."
Customizable strategies for different markets
Our branding and messaging stays consistent across campaigns, but depending on the market, some methods of advertising may be more effective than others. Re-Bath marketing experts can help you figure out the most effective ways to reach potential clients, such as pay-per-click online ads, direct mail and even local television advertisements.
"In rural markets, TV is less expensive," says Dallas franchise owner Ralph Stow. "It's about 50% of our marketing budget, and we've also devoted a lot of time, money and effort to digital lead generation."
Showrooms
Another way Re-Bath adds value for our franchise owners is through our showroom concepts. The showroom is a great marketing tool that helps your clients see a number of different concepts for their home side-by-side. Giving them a firsthand look at the products we carry, including exclusive products like our DuraBath™ line, makes it easier to close deals with your clients.
Learn more about the opportunity
To receive a specific estimate on how much it would cost to convert your existing contracting business to a Re-Bath bathroom remodel franchise, please fill out the no-obligation form. We will be in touch as soon as possible. We look forward to hearing from you!