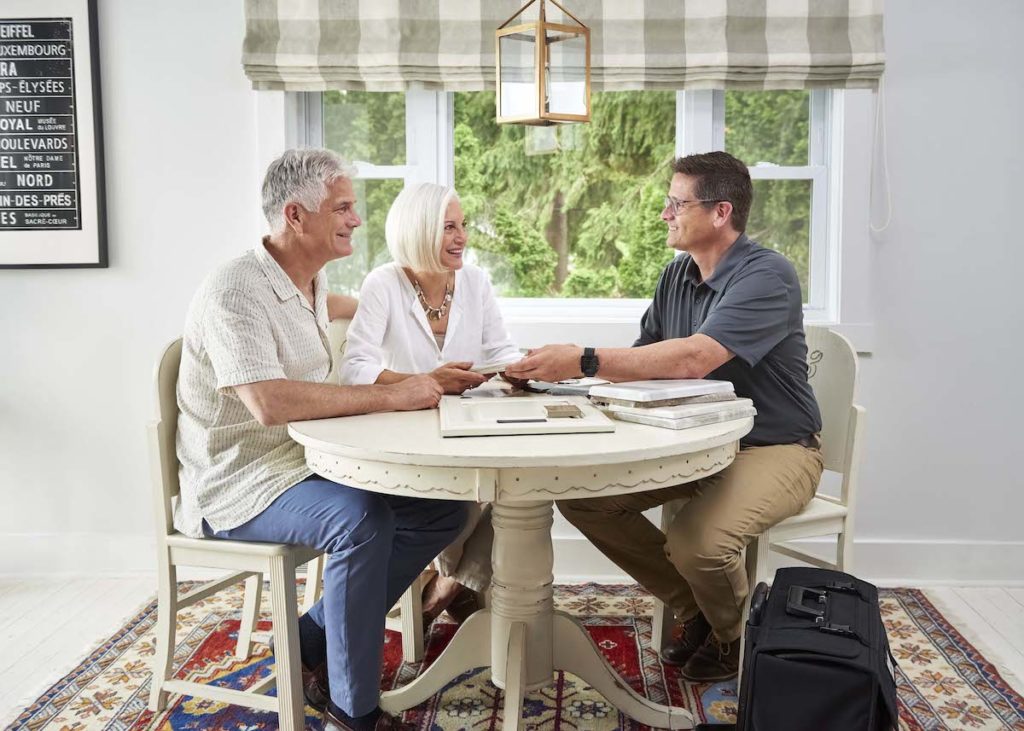 You can ask any entrepreneur out there, and they'd likely agree – many risks come with getting a new business up and running from scratch. Re-Bath helps minimize these challenges with its extension of franchise ownership options.
It's not just the uncertainty of how successful a new business could be. The owners of newly formed businesses are bound to face setbacks while developing the perfect marketing strategy.
One thing is true – a favorable business is one that values its customers. If you're looking to buy into a reputable brand, you ought to be sure it has a strategy to both gain and retain its customers.
Enter Re-Bath, a franchise brand that not only offers tried and tested models of success but also goes on to extend these best practices to its franchise partners.
Wise entrepreneurs should read on to learn more about a worthy franchise option to consider.
The Re-Bath Marketing Toolbox
Re-Bath provides each franchise owner with a marketing planning tool. It can be customized based on the recommended marketing mix, marketing budget and cost per lead (CPL) goals.
The brand fund pools franchisee resources and provides all the campaigns and marketing services to help Re-Bath franchisees be successful. The creative is high quality and the media placement is far beyond what an individual could achieve going at it alone on the local level.
Re-Bath has deployed a national TV campaign every spring since 2019. The commercials are seen more than 600 million times over a course of three months in the spring. The result has been a lift of more than 30-60% each year in web traffic. It has been such a success that the first fall campaign is being launched this year.
Additional marketing services including social media campaigns, Google Business Profile management, a national website with local microsites, and reputation management are managed centrally which frees up time for franchisees to focus on what they do best… focus on the customer.
The Customer Journey is Key with Re-Bath
An Everbright report highlights that 75% percent of millennials regard the customer experience as critical to making a purchase. From this, it is safe to infer that the customer journey can be more important than the product itself.
To obtain high-quality and sustainable business growth, you need to account for the entire experience your customers will have when interacting with your brand.
Re-Bath understands this more than most franchisors and makes valued efforts to ensure an excellent customer journey. From the moment prospective customers become aware of your business, all the way to the after-sale experience, Re-Bath has the systems to ensure customers are nurtured throughout the entire process.
Not willing to offer anything less than a premium service, Re-Bath applies innovative and holistic marketing approaches to bathroom remodeling.
Giving our Franchisees an Edge
With Re-Bath, franchisees have lead setters on staff. Their main objective is to make initial contact and follow-up as needed. Re-Bath ensures no customer, potential or otherwise, gets left behind. Through the on-site lead setter, design consultation appointments can be arranged for customers.
Design consultants meet clients to review the wide variety of options in the showroom or in the customer's home for an extra personal touch. Our goal is convenience. Renovations can be an ordeal, but not with Re-Bath. Your customers will know it, too, because that's what is expected of Re-Bath.
Re-Bath takes on the management of the entire project. Through this hands-on approach and consideration of client needs, from free designs to product ordering & installation, homeowners come to us for a complete bathroom renovation.
Re-Bath's best practices always include quick and prompt responses to customers. Even after the installation, we are there for the customer with ongoing warranty and service support. Valuing their time at all stages of the journey is key to delivering a tailored renovation service that is valued and remembered.
Join the Re-Bath Franchise Today!
Re-Bath is a complete one-stop shop for bathroom renovators. The training franchise owners receive from Re-Bath ensures they offer the premium and well-sought-out customer experience the Re-Bath brand is known for nationwide.
While other independent contractors and franchise models struggle to obtain a 30%+ profit margin, Re-Bath franchisees see margins in excess of 46%. Partnering with Re-Bath means you are joining the largest and most profitable remodeling businesses in the US.
Start your journey toward becoming a Re-Bath franchisee today!