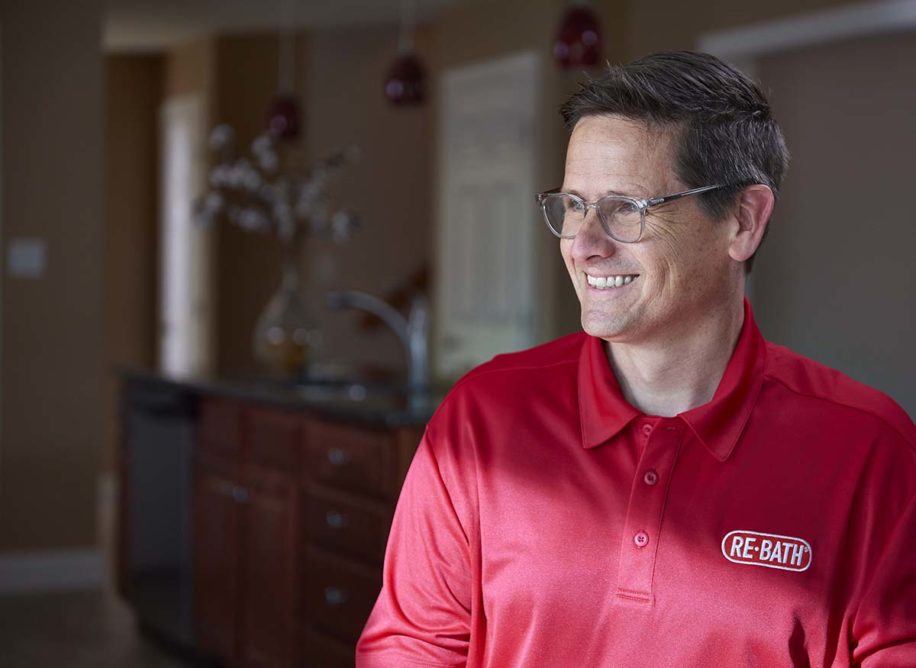 Opening a bathroom renovation business is an excellent choice for investors.
Owners of Re-Bath franchises come from all walks of life. Many of our franchisees have prior experience in the renovation or home services industries. They considered Re-Bath's model as more profitable and well-positioned than the one they were using at the time. Others are serial entrepreneurs or executives who saw the renovation industry's underlying strengths and the benefits of Re-Bath's business strategy.
Our most successful franchisees share a few characteristics, regardless of their background:
They either have or are eager to acquire great sales talents or lead a good sales team, and they are strong managers talented at establishing and managing teams.
They are dedicated to quality and excellent customer service.
They make use of the company model's scalability to reach huge sales volumes.
If this describes you, Re-Bath might be the ideal franchise for your best return on investment.
What exactly is re-bath?
Re-Bath is America's leading bathroom remodeling business. Market share gains drove nearly an 80% YOY increase in systemwide sales, and existing and new franchisees are flocking to the franchise opportunity.
We know how to teach, resource, and equip entrepreneurs so that they may use their drive and intelligence to gain a competitive edge. Smart, experienced entrepreneurs will find precisely what they are searching for at Re-Bath.
So, what exactly does Re-Bath bring to the table? Take into account the following:
High revenue
For a protected territory of 1.25 million to 2.49 million residents, the average revenue of a Re-Bath franchise is $2.8 million.
High profitability
Re-Bath franchisees get a higher profit margin on their jobs than independent contractors. Re-Bath franchisees have an average profit margin of 47.1 percent, whereas independent contractors have an average profit margin of 30 percent.
Unique brand position
Re-Bath has a one-of-a-kind brand position in a multi-billion dollar, extremely fragmented sector. The majority of contractors are tiny businesses that lack the resources and competence to dominate a market. Franchisees have an easier time accessing new markets and creating a brand since there are fewer market leaders than in industries like food service, where competition is severe and sophisticated.
Top-notch marketing model
Re-Bath has a comprehensive marketing strategy in place to produce quality leads. To generate interest, Re-Bath uses a combination of TV marketing, digital marketing, and a lead referral program with major home improvement retail retailers.
Scalability
Within existing territories, Re-Bath franchisees are seeing record sales levels. There is plenty of opportunity to generate new revenue sources and expand their business. You don't need to open additional locations to grow. The key is to grow your reputation and continue to invest time and money in marketing as you grow.
Best-in-class Team support
Re-Bath provides franchisees with proven marketing, sales, installation, and post-installation customer follow-up support to assure customer satisfaction, which results in increased franchisee profitability and success.
Excellent franchise culture
Re-Bath values its franchisees' investments in the brand and provides them with useful tools and assistance that help them achieve their goals.
Does Re-Bath sound like the perfect franchise for you?
Learn more about becoming a Re-Bath franchise owner today!
* The figures reflect average sales revenue and average gross profits for 36 Re-Bath franchised businesses with territories of between 1.25 million and 2.49 million residents, and which were in operation for at least one year. These averages are based on a 52-week fiscal period from January 1, 2021 through December 31, 2021. Of these 36 franchised businesses, 11 (or 31%) attained or exceeded the average sales revenue and 15 (or 42%) attained or exceeded the average gross profit. Some outlets have sold this amount. Individual results may vary. There is no assurance that you will sell as much as the average. See the Re-Bath 2022 Franchise Disclosure Document for details.