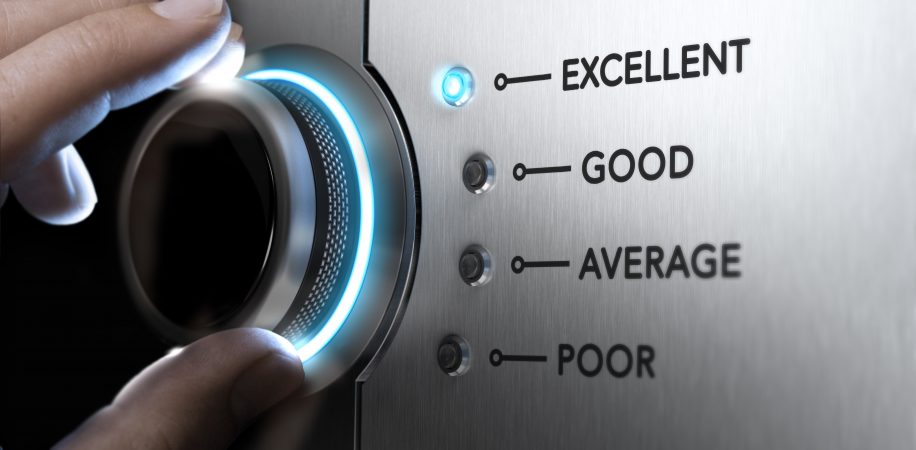 If customer loyalty is potentially worth 10 times the profits generated from a project, why does the average home remodeling business spend six times more to attract new customers than it does to keep existing ones? The answer may lie in a study from NewVoiceMedia that indicates companies lose more than $62 billion due to poor customer service.
It's no wonder then, that 72% of businesses say that improving the customer experience is their top priority. Customers are driving every aspect of modern businesses. With the advent of social media, referrals and reviews hold more weight than ever before. Managing customer expectations is critical to a positive outcome.
Customer Service has long been an integral part of small business success. These days, customers demand excellent customer service – anything less and they're off to the competition. Modern brands are focused on not only offering great customer service but a memorable Customer Experience (CX). But how? Here are five ways you can build stronger relationships with your customers, and drive sales and long-term loyalty:
Customer Service Tip #1 Let them serve themselves
No longer do customers want brands to fix every simple problem or answer every question. Not only are modern consumers comfortable searching for information, many of them – especially millennials – prefer it. Be sure your social community and website provide information that your customers can readily access on their own. Re-Bath franchisees' customers have access to Re-Bath's consumer website, and can take advantage of corporate social media management to supplement their community efforts.
Customer Service Tip #2 Consider their preferences
In this age of 24/7 access, consumers expect instant feedback. Phone calls are no longer the most effective way to reach most customers. Rather than simply providing a phone number, give consumers a choice in how they communicate with you: text, instant message, social platforms, or a branded app are all less intrusive ways to reach out; they're also typically faster, which is critical, according to Desk.com, which reports that 25% of millennials expect to get a response within 10 minutes after reaching out for customer service via social media.
Customer Service Tip #3 Understand them
Modern start-ups approach customer service in a different way than their legacy enterprise counterparts. Companies like Warby Parker and JoyBird use text, simple icons and a friendly voice to capture attention, keep customers updated on orders, and create a personalized experience. That's great – especially for millennials. But mature customers still have massive buying power, expendable income, and time to surf the web. All the more reason to know who your customers are: different demographics have different expectations – it pays to know them and look ahead to their future needs.
Customer Service Tip #4 Focus on building deeper relationships
…not just with your current customers, but with past customers. And stay engaged with those who follow you on social platforms. A like, comment, or share goes a long way to build a relationship with your online audience. Show that you're listening and find their comments and conversations valuable. Ask pointed questions, offer solutions to their pain points, and stay in touch.
Customer Service Tip #5 Think end-to-end
Customer engagement continues long after the sale. Provide support throughout the entire customer lifecycle. A service-oriented business, like remodeling, depends on referrals and repeat business. With the internet and social media, customers are more engaged with brands throughout every stage of the sales funnel, from interest through post-purchase reviews and recommendations. Re-Bath franchisees have access to a dedicated CRM for managing customer relationships at every stage, and the training to ensure every customer receives the same outstanding support.
The experience your customers have with your brand not only impacts them, but their circle of influence. Approach customer engagements with a flexible mindset so that your business benefits before, during, and after every sale. Does your small business have the strength and support of a nationally recognized brand? Learn how you can expand your remodeling business with a proven model of success.