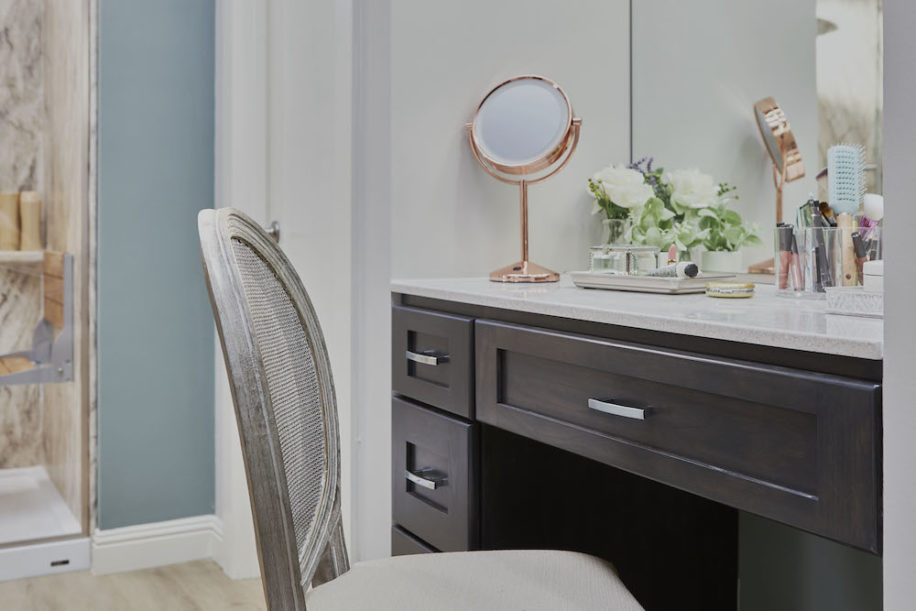 Home remodeling is a $419-billion-a-year industry in the United States. With over 1,600 retail outlets in 43 states, Re-Bath is a major player in that industry. And with the high value we place on top-quality products and customer satisfaction, we make a point of never disappointing franchisees or end users with an "out of stock" situation.
The Current Problem of Product Shortages
Today's worldwide product shortage problem is mostly a question of production and distribution. While the COVID-19 pandemic was a boon to many shipping- and delivery-oriented businesses as online orders for use-at-home products soared, the long-term effects included major disruptions to supply chains. Lockdowns and closures, necessary to minimize the spread, led to on-site employee shortages and the closure of major ports, triggering international shipping disruptions early on. Even as the world took steps back toward business-as-usual in 2021, overall shipping slowdowns continued: as recently as September 23, the New York Times website proclaimed, "The World Is Still Short of Everything. Get Used to It."
In today's global economy, international shipping of needed products and raw materials is a necessity—and a sudden change in one country's import/export laws, health regulations, transportation hub availability or job market can trigger a worldwide disruption in supply chains. Adding to the potential for large-scale disruptions, most companies that manufacture goods for export are themselves reliant on pre-assembled parts and components imported from other countries; and even once parts or products reach their destinations, labor shortages in a receiving country can mean weeks of delay in unloading and distributing.
In a pandemic-affected global economy, sudden disruptions are almost a given—and they're happening right now. Still, some brands keep up steady production, and steady delivery to franchisees, even in the face of worldwide product shortages.
Re-Bath is one of these brands. Here's how we handle the challenge.
How re-bath keeps our products consistently available
We keep much of our production in-house, personally manufacturing many of the products our franchisees use for their bathroom remodeling and updating work. We take particular pride in manufacturing and shipping much of our own acrylic products, thus maintaining control over supply chain issues worldwide.
We use proven and reliable vendors. Our non-acrylic products are manufactured by regular "partner" Preferred Vendors: for example, Moen is our faucet partner. Years of established partnership means that our vendors always have the extra understanding to keep up with our needs.
We stick to the most economical means of product shipment. Our nationwide shipments (except for parcel FedEx deliveries) are sent less than load (LTL), combined with shipments for other companies and eliminating the need to wait until enough orders are accumulated for a full-truckload shipment.
We emphasize consistent communication and regular notifications of product availability. Staying in touch with our franchisees minimizes any potential delays or mistakes. Whether a need is for walk-in tubs, wall surrounds, hardware or (the items most likely to be affected by world product shortages) vanities, vanity tops or shower-door glass, we make sure our franchisees—and their customers—have that need filled promptly.
For shortages of special concern, we have systems for sourcing alternative solutions and offering alternative products. Flexibility is key to avoiding serious disruptions.
We never compromise our commitment to guaranteeing the highest-quality materials and results. Maintaining customer confidence in Re-Bath products is our top priority. Everything a franchisee installs is backed by our full lifetime and long-term warranties.
Although supply shortages have been ongoing for over a year, the Re-Bath team has done a stellar job of keeping products available and our customers' needs in mind. We are all in this together, and even in the face of significant disruptions, that unity has gone a long way in helping us generate effective, lasting solutions.
Everything Our Franchisees Need
When you become a Re-Bath franchisee, you get the full support of a corporate team that understands business management and prioritizes giving you the supplies you need, when you need them. Send your request to speak with a Business Development Specialist (and get a complimentary copy of our Business Model eBook) by filling out the form here, or call 888-454-8842.