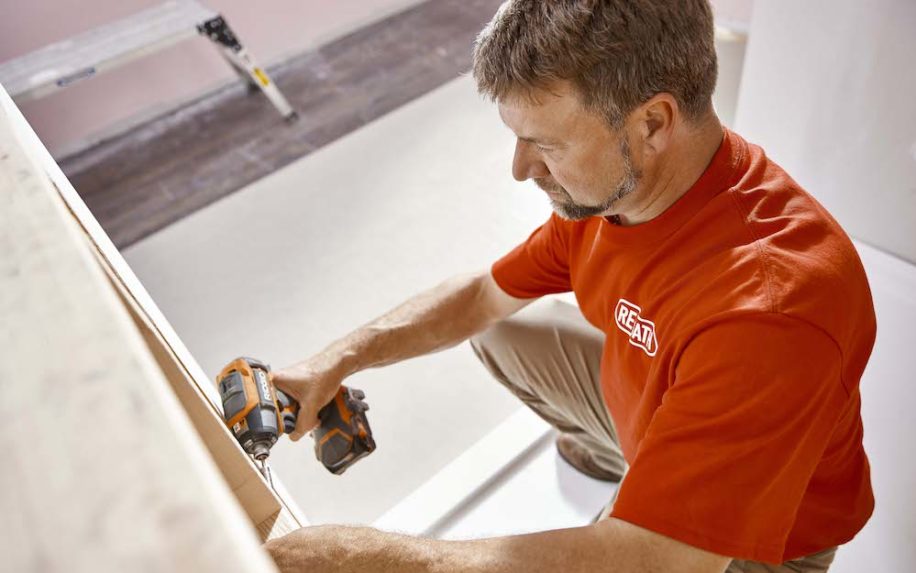 Economic concerns go hand-in-hand with public health concerns. We recently saw this phenomenon in action as COVID-19 swept across the globe in early 2020. To minimize social contact and slow the spread, many businesses either limited their occupancy or closed entirely. That reduction in service meant that fewer people were needed for the time being, and employee layoffs reached levels not seen since World War II. Businesses would have to get creative to overcome the challenges created by the resulting labor shortage.
Nationwide Labor Shortage Continues
While most businesses had at least partly reopened by summer 2021, employee return progressed at a slower pace: in early summer, there were a record 10.1 million unfilled jobs in the United States. These positions weren't filled quickly. June unemployment statistics showed 9.5 million people officially unemployed. The expiration of special federal unemployment benefits provided some fresh incentive to actively seek jobs as the fall season arrived, but increases in overall employment remain slow.
Small businesses have been hard-hit by the problem of more jobs to fill than people eager to fill them: nearly half of U.S. small business owners reported employee shortages in July 2021. Franchise small businesses have the reputation and resource advantages of operating under an established brand, but franchise operations and revenue are still affected by employee availability, individual franchise locations remain vulnerable to economic, labor and health trends affecting their particular geographical areas.
If you're among those potential franchisees with uncertainty about the availability and willingness of employees, there is a solution. Here's how Re-Bath is solving the labor shortage to the benefit of its customers and franchisees.
Re-Bath's Solutions to the Labor Shortage
At Re-Bath, we believe that the keys to attracting and retaining staff are:
A safe and healthy working environment.
As part of our commitment to the safety and well-being of employees, Re-Bath has kept up with COVID-19 news and implemented appropriate social distancing and work-from-home policies. All franchisees and their employees are instructed in specific ways to stay healthy and feel secure at all times.
A welcoming and supportive work environment.
Re-Bath believes in putting people first, whether those people are customers, franchisees or store employees. No amount of salary can outweigh treating workers with respect and making them feel valued as individuals. When a positive environment is created for workers, people are eager to work at a business.
Support that extends to the top.
Re-Bath's corporate offices place top value on supporting franchisees and staff alike. When you buy into a Re-Bath franchise, we'll start you with three weeks of in-depth training, preparing you to work effectively with staff and make them feel part of an informed team. After you're open and operating, our corporate department remains available to share advice and answer any questions that arise. (If you prefer looking things up on your own, we maintain an easily accessible "marketing library" of resources for our franchisees.)
Paying attention to customer concerns.
Re-Bath has also created policies to complete remodels safely and efficiently during the pandemic. Our solution is to alleviate any potential customer concerns first, and to tailor scheduling and information to their convenience. This helps customers to build positive associations about Re-Bath; we care about their well-being—not just our products. In addition to boosting business, this action also has the benefit of improving employee morale.
Flexibility and adaptability.
Responding to pandemic restrictions and the nationwide labor shortage has taught us new approaches to recruiting and incentivizing the labor pool, approaches that continue to evolve. You and your team members are more than welcome to contribute additional ideas for improving employee retention and customer service.
Working for Re-Bath is a rewarding endeavor. You'll have opportunities to engage with consumers, and help fulfill their dreams, on a daily basis. Every franchise is focused on providing world-class customer service through the hiring and training of great talent. We are only as good as the employees who engage with our customers—and our employees do a fantastic job.
Work With the Right People
When you become a Re-Bath franchisee, you get the full support of an entrepreneur-friendly corporate team that understands business management—and welcomes your questions and input. Send your request to speak with a Business Development Specialist (and get a complimentary copy of our Business Model eBook) by filling out this form, or call 888-454-8842.