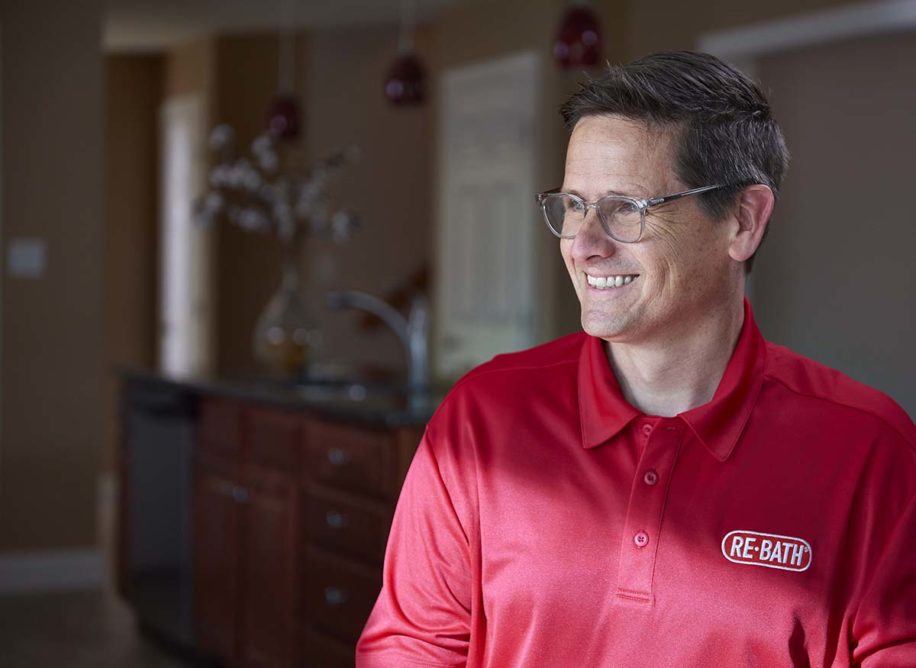 Any business-minded professional will tell you that it can be incredibly difficult to ensure a steady stream of customers flowing through the doors. That's why we strive to support our franchisees at every turn, ensuring they have the tools to let potential customers in their area know where they can turn for an unparalleled bathroom remodeling experience.
Advertising and marketing support from day one.
From the moment you join our family as a Re-Bath franchisee, you get the support you need to help get your business off the ground. After a deep dive into the Re-Bath experience during our three-week training program at our headquarters in Phoenix, you'll be ready for your showroom's big opening day – and we'll help with that, too.
From traditional advertising like direct mailers, promotional coupons, brochures, radio ads, site signs, vehicle wraps and showroom displays to marketing your new business online through emails, social media, national- and local-level press releases and a beautiful website, our franchisees are never short on marketing and promotional materials to spread the word throughout their communities that Re-Bath is opening for business nearby. Plus, you and your customers can catch our beautifully branded video advertising on tv and online.
But it doesn't stop there. We'll help you develop an individualized marketing plan that works for your market area. You'll also get access to any of the branded, world-class marketing and advertising collateral we develop. You'll be able to customize and implement them according to your town's ad regulations and your business' needs.
Keeping our brand – and your business – ahead of the rest.
At Re-Bath, we know that a successful brand depends on a unified mission. That's why we stick to what we know best. The independent contractors who try to compete with us spread themselves and their teams too thin by trying to tackle everything under a roof – and then the roof itself. That's how jobs end up being more difficult and more expensive to complete than they have to be. We believe that to do the best job possible and give our customers the unbeatable experience they deserve, we have to be uncompromisingly focused on one area of home remodeling: bathrooms.
To demonstrate that mission to the world, we keep our brand imaging and messaging fresh and consistent, so that no matter where they come into contact with us throughout the country, our customers feel confident they'll get the same seamless, high-quality bathroom remodeling experience they've come to trust from our brand. So, if and when our satisfied customers relocate to your market area, they'll be happy to bring you their repeat business.
With a presence in 43 states and over 150 U.S. cities, Re-Bath is a big name in the home remodeling industry. We owe the success of our concept to our fearless founders who built our brand from a small bathtub liner provider to America's premier bathroom remodeling franchise with over one million satisfied customers. And we keep their dedication to quality and customer satisfaction at the top of our priority list each and every day in the marketing materials we use to promote our brand and the support we give to each of our franchisees.
Interesting in franchising with Re-Bath? Let us know. Or, read more about the marketing support we offer our franchisees.