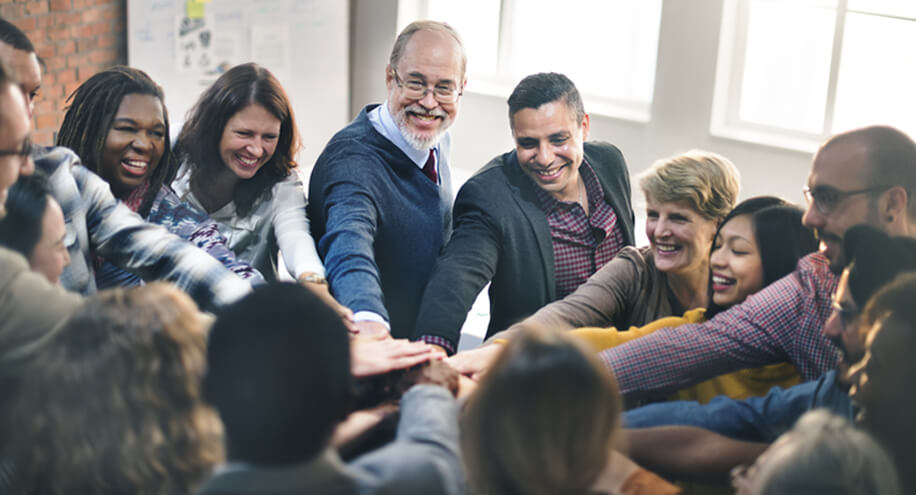 Bathroom remodeling franchise provides details about financial performance, business opportunity
Re-Bath LLC has filed its new Franchise Disclosure Document, which outlines the bathroom remodeling franchise's financial performance, startup costs, and details of the business opportunity.
Re-Bath is the largest interior remodeling company in the United States, with more than $180 million in annual systemwide sales. Since 1978, its franchisees have completed more than 1 million bathroom renovations.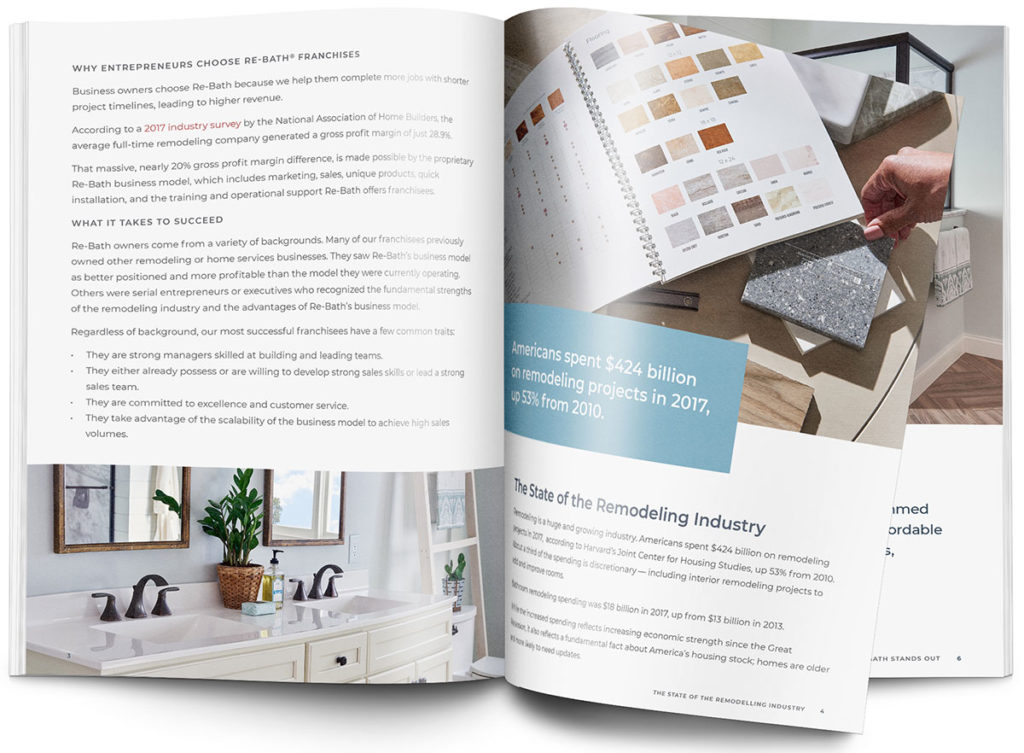 Customers choose Re-Bath for three main reasons:
Simple start-to-finish remodeling process from design to installation
Shorter, less disruptive projects completed in 5 days or less
Attractive, modern bathrooms at an affordable price point
Sales and design teams make it easy for homeowners to confidently select a new look for their bathroom; manufacturing expertise guarantees quality; and exclusive products deliver style at a price point that competitors can't match.
Entrepreneurs choose Re-Bath because of systems and support that help them complete more jobs with shorter project timelines, leading to higher revenue.
Key details for entrepreneurs
Revenues: Re-Bath provides financial performance details based on the size of franchisees' territories. Franchisees with territories of less than 500,000 people reported average revenue of over $1 million in 2018. Those with territories of 500,000 to 1,249,999 reported average revenue of $1.73 million. Those with territories between 1,250,000 and 2,499,999 averaged $2.68 million. Franchisees with territories larger than $2.5 million people averaged $4.38 million.
Startup costs: Startup costs range from $139,900 to $308,000 — $37,500 to $50,000 less than the previous startup range. The lowered costs are driven in part by a smaller franchise fee than in previous years. "We are focused on growing the brand, and this helps new owners maintain cash flow when they are first launching the business, which will give them resources to invest in growth" said CEO Brad Hillier.
Available territories: Re-Bath has territories available throughout the United States and provides a map of opportunities here.
Get a copy of the Re-Bath FDD
Those interested in owning a Re-Bath franchise can obtain a copy of the Re-Bath FDD by filling out this form and sharing their contact details. Candidates will also receive a copy of Re-Bath's Business Model eBook, which provides a detailed overview of the business model, brand positioning, competitive advantages and franchise support.