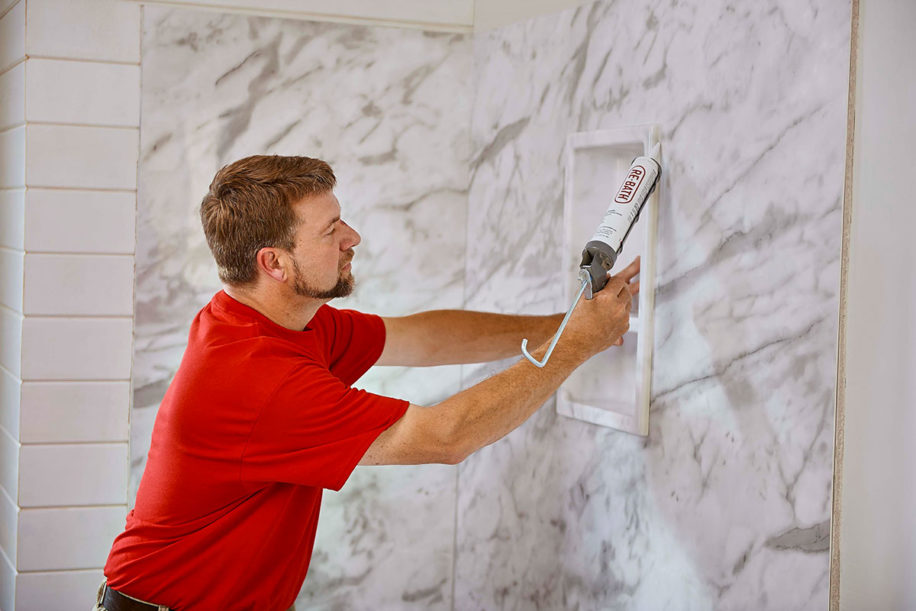 Re-Bath owner Chris Horney spent years building homes. Now he's building a multi-city empire as a remodeler.
Before purchasing his first Re-Bath territory in 2009, Chris Horney was a custom home builder. He loved the design-build process and helping create dream homes for his customers. But there were a lot of challenges, too. Horney joined Re-Bath after the housing downturn as a way to survive the Great Recession, but business has been so strong that rather than ramp back up his home building business, he has invested in two additional Re-Bath territories. He now owns Re-Baths in Pittsburgh, PA, and Cleveland and Columbus, OH.
"If you asked me to rate the franchise on a scale of 1 to 100, I'd give it a 99 and change," he said.
We asked him to compare home building to owning a Re-Bath bathroom remodeling franchise. These are three differences he singled out:
1. Fast, predictable projects that impress customers
Project efficiency and client happiness go hand-in-hand. When I built a house, it was 3-6 months depending on the complexity. Over the course of 6 months, it's almost impossible to have a purely happy 10-out-of-10 customer experience. It rains. A guy has a family emergency and doesn't show up. You have to use subcontractors.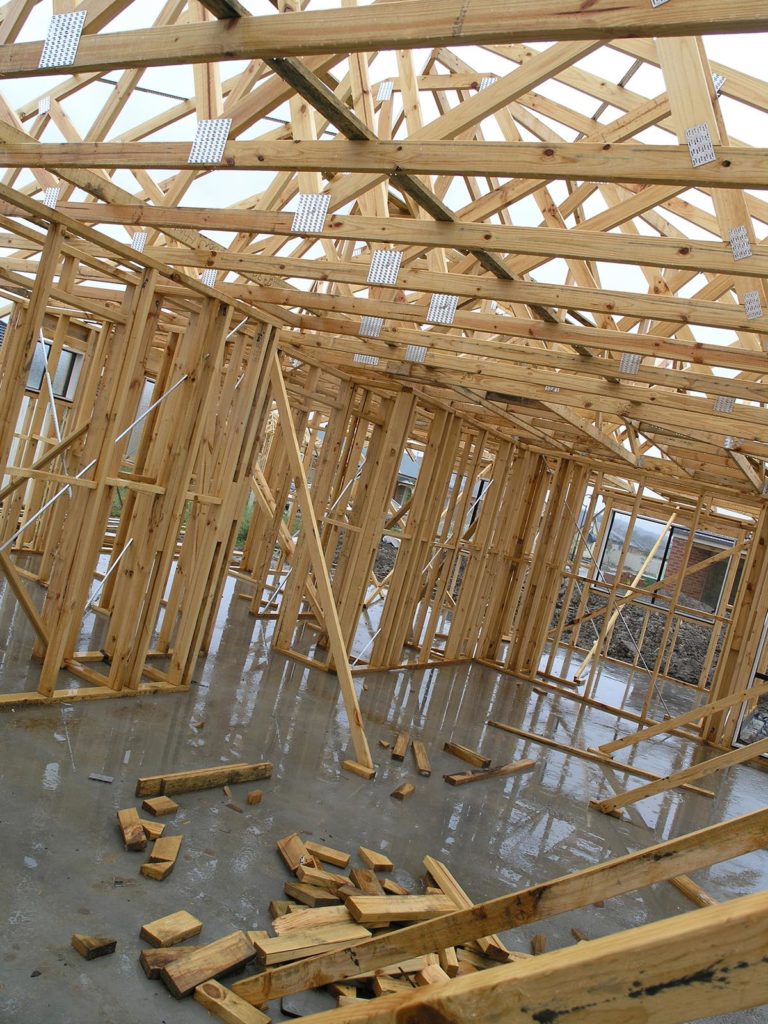 Homebuilding often comes with unwelcome surprises and rain delays.
Things can still occasionally happen, but now I may use a subcontractor once a quarter. A big benefit is that with Re-Bath's installations, there are no surprises, and we work indoors. I live in a winter climate area. I've got three months of the year that are really hard to work in if you're working outside. As a homebuilder, you wind up trying to do a year of work in 9 months, or going beyond capacity, and the customer experience can fall down.
With Re-Bath, doing 98% of our projects in 5 days or less blows customers away. "Wow, Chris and his team are the greatest of all time." And that's the kind of experience people get to have with Re-Bath. The installations are very routine. We are able to replicate the same projects again and again. We have it down to a science with all our employee-installers.
2. Quick payment, simpler cash flow
Getting your money in 48 hours is the greatest thing in the world. Re-Bath's short project timelines mean expedited cash flow. I didn't have cash flow issues as a home builder, but I saw how it could be a problem for people who weren't as efficient as me. Like any home builder, I had project delays, subcontractor delays, and difficulties holding to a schedule. When you are building a home, you have your hands in 100 different things. When you're doing a simple bathroom remodel, you have your hands in 5 things. It's very mechanical and predictable.
3. Ease of customer financing means more projects come to fruition
I had a passion for designing homes. I would use CAD to design a house interactively with customers at my desk on a big monitor. This was in 2003, and it was a breakthrough experience for people. Making the sale wasn't that hard. You would get a sense of their budget and whether the bank was likely to approve a loan, and approval rates were 95%-98%. Then the housing market crashed in 2008, and loan approvals dropped to 30%-40%. I was doing hundreds of hours of design work and nobody could get financed.
When I switched to Re-Bath, my contracts went from $200,000 to $300,000 homes to designing a $10,000 bathroom. I was able to offer customers credit, and the time to transact business went from 2-3 months to 2 hours.
The number of customers I am able to serve is inconceivable for a home builder. In the time it would take to build a home, my crews can sell and install dozens of bathroom remodels.
Explore the franchise opportunity
To learn more about Re-Bath's business model and discuss how it might fit with your business goals, fill out the form on this page. One of our Business Development Specialists will be in touch within 24 hours to share details about the opportunity and answer your questions.