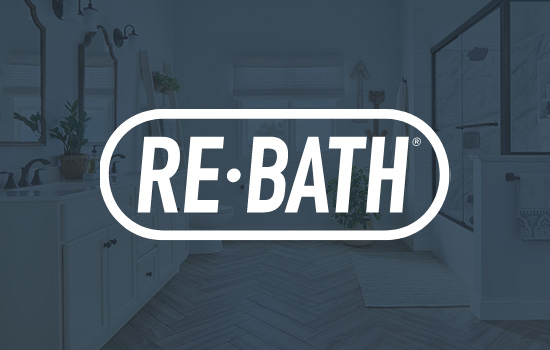 As suppliers build direct relationships with customers, dealers are less central to the customer relationship. That's a challenge.
Ask yourself how much you want to grow your business. Re-Bath offers franchisees significant marketing and operations support to help them grow. Strong systems, processes, and corporate backing are three of the biggest reasons cited by remodelers who join Re-Bath.
But there is another valuable reason to become a franchisee. As a franchise owner, you own the customer relationship from start to finish. As a dealer, to a growing extent, you don't.
The challenge: Consumer research behavior has changed the game
For the past decade, buyers have increasingly turned to the internet to research remodeling options. Large brands are pouring substantial marketing resources into developing customer experiences that educate and entice potential buyers, turn them into customers, and turn those customers into brand ambassadors.
Many remodelers like to serve as dealers for other brands. But as brands increasingly generate their own sales leads, these relationships run the risk of devolving away from being strategic partnerships in which the dealer guides the customer toward the best products, building a relationship along the way. Instead, with brands owning the initial customer conversations, dealers risk being reduced to order takers who are brought in at the end of the process to complete the project, but who don't have an opportunity to build a meaningful relationship with the customer.
Without the customer relationship, repeat and referral business is less secure. After all, customers may appreciate your workmanship, but they likely attribute it to the brand they originally contacted for the job. They hired the brand to do the work, not you. And the brand is free to send the work elsewhere.
A solution: Re-Bath brings national brand power while letting you control the customer relationship
Industry heavyweights like American Standard, Kohler, and Jacuzzi have a good reason for seeking to facilitate sales rather than acting as a mere supplier.
"By selling directly to consumers, companies can envision how the customer journey should take place and execute the tactics required to make that vision a reality," Claire Hopwood writes for custom insight platform VisionCritical.
Offering a consistent process helps brands study what customers like and what they don't, allowing them to improve satisfaction and in-turn boost sales. Re-Bath also closely monitors the customer journey. It's one of the reasons we earn 4.6 stars-out-of-5 in customer reviews and have been selected as a service provider for big box retailers whose customers are seeking bathroom remodeling help.
The key difference is that, as a Re-Bath franchisee your business carries the Re-Bath name. You are Re-Bath in your territory. When a homeowner decides to learn more about our proprietary products and services while visiting rebath.com — or while shopping at one of our thousands of retail partner stores — the leads are very quickly funneled to you. You control the customer relationship and benefit from the growing word-of-mouth.
Learn more
To learn more about the advantages of being part of the Re-Bath franchise, fill out our form to download our Business Model eBook. One of our recruiters will follow up with you to answer any questions you may have.