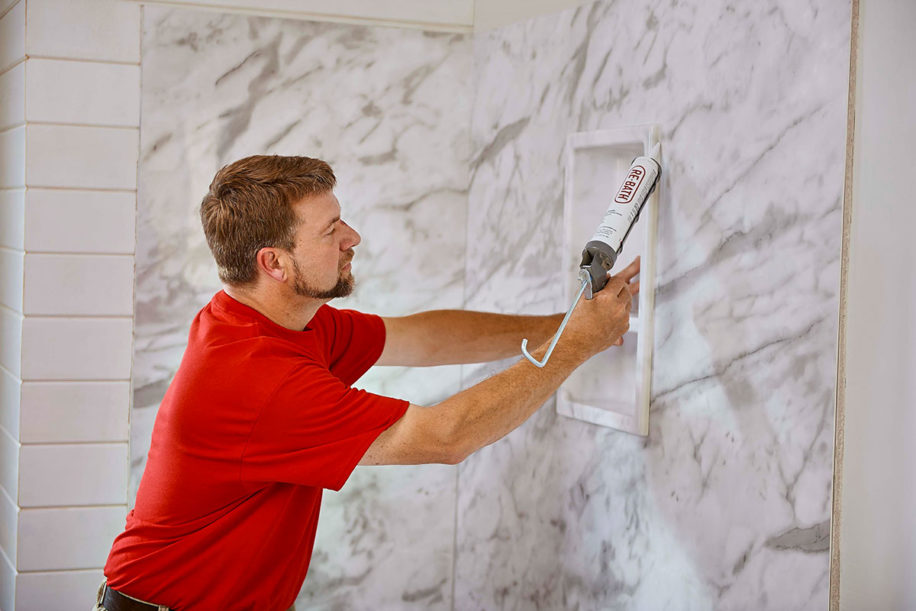 If you've built a strong remodeling company, there's a good chance that you're working 70 hours a week, frantically attempting to juggle sales calls, estimates, change orders, managing subcontractors, back-office work — all on top of your customers' actual renovation projects.
You're spending your days on projects at customers' homes, your evenings on estimates, and your nights making sales calls.
It's an easy trap to fall into.
Remodelers usually reach out to Re-Bath for one of two reasons:
They'd like to be able to make more money, but they struggle to market themselves effectively while juggling other responsibilities.
They'd like to be able to delegate certain responsibilities without worrying that quality of workmanship or customer service will take a dive. They are too hands-on — stuck working in their business instead of working on their business. As a result, they don't have time to invest in growth, even as they carry enormous workloads. They're on an endless treadmill.
Escaping the 70-hour workweek trap
Re-Bath's business model is designed to help remodelers efficiently manage a high volume of projects without burning themselves out. Here are some of the keys:
1) Focus on one thing, and be great at it
Re-Bath does bathroom remodeling. That's it. We don't do decks. We don't finish basements, replace windows, repair roofs, or add sunrooms. We don't do siding. We remodel bathrooms.
There are several advantages:
Few change orders. Re-Bath franchisees and their employees are bathroom remodeling experts. Strong sales materials help Re-Bath guide customers toward a bathroom design they will love. Systems refined for three decades help create accurate project estimates that account for both time and materials. Our emphasis on "remove and replace" remodeling also eliminates surprises remodelers can encounter when moving walls or rerouting plumbing or electrical. The end result is that Re-Bath franchises are able to spend more time on sales and installation, and much less time on revising and re-ordering.
Focused marketing. Bathrooms are the most popular part of the house for remodeling, and by focusing here, we are able to establish a strong brand identity in the local marketplace. Of course, our name helps. So does our national television advertising, service agreements with big box stores, and the assistance of dedicated marketing professionals in the home office that franchisees can turn to for support.
Economies of scale. Re-Bath is able to secure volume pricing (as well as priority support) from top vendors. It's not as easy to achieve high purchase volumes when your projects are split into several categories. By staying focused, Re-Bath franchisees are able to enhance their buying power, which increases profit potential by lowering costs.
2) Delegate effectively
One of the biggest reasons remodelers wind up working 70-hour weeks is because they stretch themselves too far, trying to handle every aspect of customer service in order to keep quality high and customers happy.
They fear that handing off responsibilities will lead to breakdowns — and they're right. Unless their team members are well-trained, breakdowns will often happen.
The key to escaping the 70-hour workweek is effective team-building and training. This is another area where Re-Bath helps franchisees thrive. We provide systems and playbooks that franchisees and their employees can use to master various aspects of the business — and we also provide role-specific training for design consulting, sales, and installation.
3) Focus on building your business
If you're stuck working 70-hour weeks, it's because you've designed a business that is dependent on you for much of the labor and execution.
The reason systems are so important is because they make your business far more durable. If you get sick, your managers and employees have systems they can lean on in order to make good decisions that keep the business healthy and profitable. With great systems in place, you can focus on managing your team rather than managing tasks.
Eventually, the goal is to have a team that is experienced and trained enough for you to step back from day-to-day and focus instead on a vision for growth. How can you reach more customers and help your community? How can you keep managers and employees engaged in the vision you have for your company?
Learn how Re-Bath can help
If you've built a solid remodeling business but have hit a ceiling, we should talk. Re-Bath has franchise territories available throughout the United States and is looking for franchise partners. You can learn a lot about us by downloading our Business Model eBook, but you'll learn even more by speaking with our executive team and our franchisees. To get started, just fill out this form.