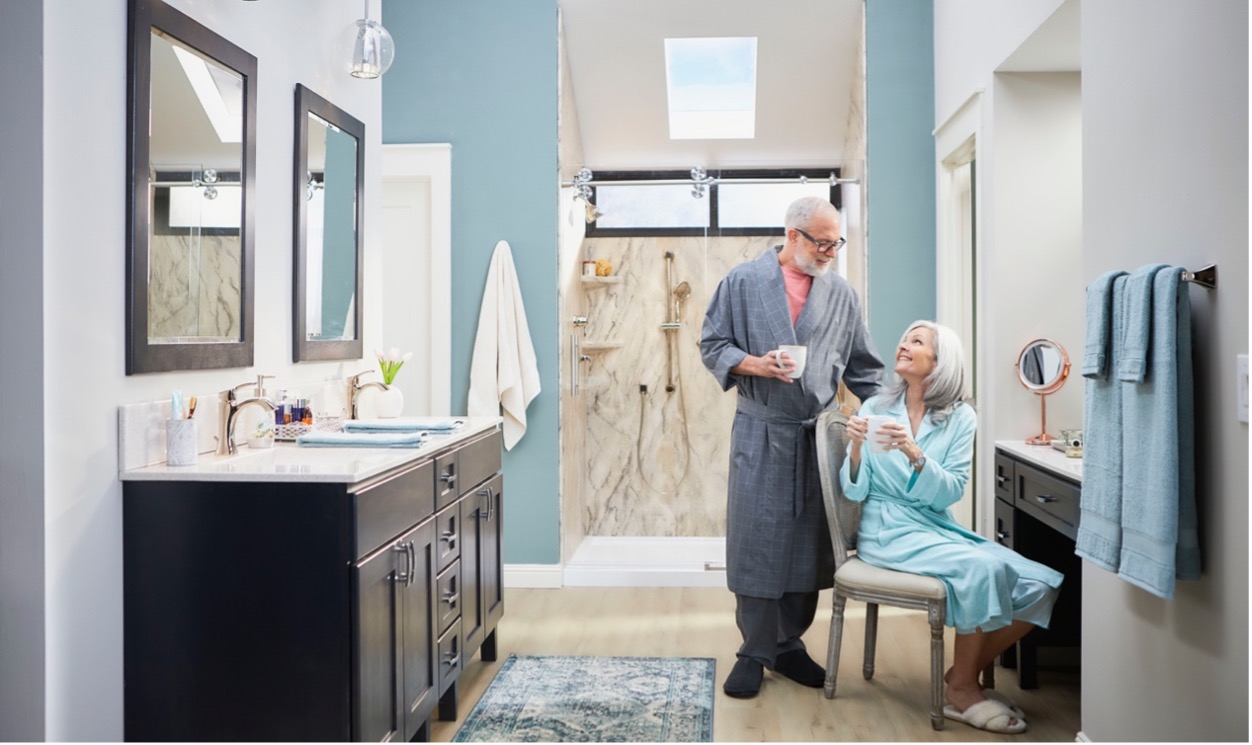 As we enter into the future, the home remodeling industry is expected to experience a historic boom. This will be fueled by homeowners seeking to modernize their homes for both functional and aesthetic purposes. This article will examine the home remodeling industry's current status,
the factors contributing to the upcoming boom, and Re-Bath's role in providing affordable and high-quality bathroom remodeling services to homeowners.
Current Status of the Home Remodeling Industry
The home remodeling industry is currently experiencing steady growth since 2009. In 2022, home improvement sales in the United States amounted to approximately 558 billion U.S. dollars, and it is projected to increase to over 620 billion U.S. dollars by 2025. This growth can be attributed to several factors, including the increasing age of the housing stock in the United States, which has led to a greater need for repairs and updates. Additionally, as more homeowners choose to stay in their homes rather than selling, they are investing in renovations and upgrades to improve their quality of life.
Aging Homes and Mortgage Rates
One of the primary factors contributing to the upcoming boom in home remodeling is the aging home market. As the housing stock continues to age, homeowners are facing more repairs and updates than ever before. This, combined with historically low mortgage rates, has created a perfect storm of conditions that will likely lead to a surge in home remodeling projects.
At Re-Bath, we understand that homeowners are looking for ways to modernize their homes without breaking the bank. That's why we offer a range of affordable bathroom remodeling solutions, from simple tub and shower updates, to complete overhauls that transform the entire space.
Increased Home Equity and Funding Remodels
Another factor contributing to the upcoming boom in home remodeling is the increasing number of homeowners who have access to equity, which they can use to finance their renovation projects. As property values continue to appreciate, homeowners are finding themselves with greater equity to tap into to fund their remodels.
At Re-Bath, we know that financing a home remodel can be daunting. That's why we work with homeowners to find the financing options that best suit their needs, whether that's through traditional home improvement loans or alternative financing solutions.
Re-Bath's Role in the Upcoming Boom
As the leading bathroom remodeling franchise in the United States, Re-Bath is uniquely positioned to help homeowners take advantage of the upcoming boom in home remodeling. Our franchisees have the experience, expertise, and resources necessary to provide top-quality bathroom remodeling services that meet the needs and budgets of homeowners across the country.
At Re-Bath, we are committed to providing our customers with affordable, high-quality bathroom remodeling solutions. Our experienced franchisees work closely with homeowners to understand their needs and provide customized solutions that meet their unique requirements. We offer a range of products and services, including bathroom remodeling, tub-to-shower conversions, and walk-in tubs.
Contact us today to learn more about our franchise opportunities and join our team!