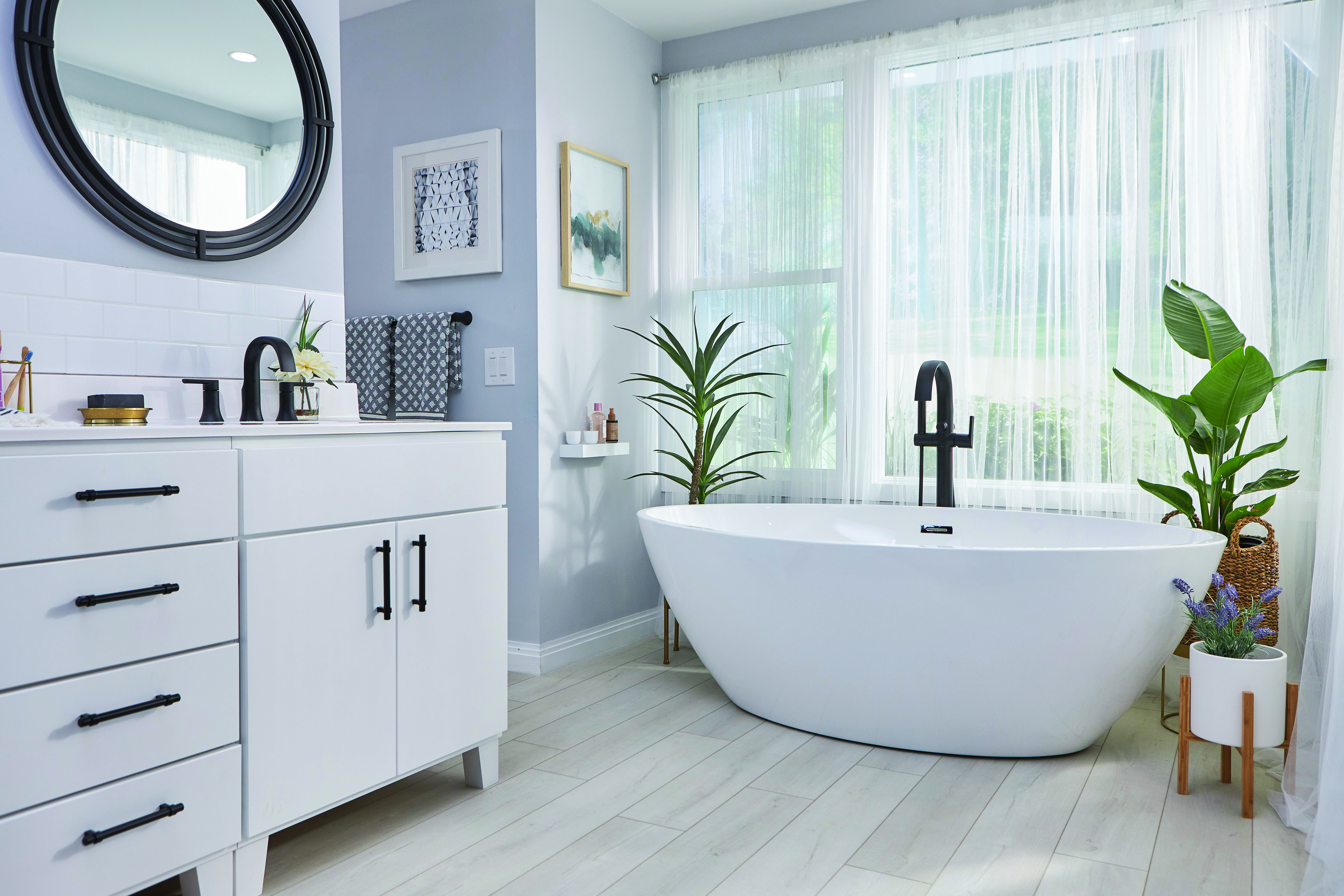 At Re-Bath, we pride ourselves on delivering trusted expertise, seamless service and a product our customers love. In the highly fragmented remodeling industry, homeowners often face the choice of hiring different professionals (from general contractors to designers), adding time, costs, and complexities. Enter Re-Bath: the one-stop shop from design to done.
Our commitment to excellence, a seamless process, and high customer satisfaction is reflected in the Re-Bath Experience—a 3-step in-home process that distinguishes us within the home remodeling industry. In this blog post, we're excited to guide you through each stage of the Re-Bath Experience and share how it benefits our franchisees, making their journey with us truly exceptional.
Step 1: In-Home Consultation and Custom Design
The Re-Bath Experience begins with a personalized, in-home, or online consultation with a Re-Bath Design Consultant – a process that emphasizes collaboration and relationship-building. Our website makes it easy for customers to explore design options, and book consultations with franchisees. Customers can also browse galleries with an array of different remodeling examples — from rustic, traditional, affordable luxury, and contemporary.
During the consultation, our expert consultants work with clients to understand their goals, preferences, and aspirations. We provide franchisees with the tools, training, and expertise to connect with customers in a meaningful way, fostering trust and ensuring a shared vision for their remodeling journey.
Step 2: Removal & Preparation- Streamlining Efficiency, Maximizing Results

After the design is finalized, the next step efficiently unfolds for our customers. Re-Bath skilled professionals handle the removal of existing fixtures and materials with precision, minimizing disruption and enabling smooth transitions. We understand that well-organized processes are crucial for franchise success. The Re-Bath removal phase optimizes efficiency while ensuring impressive, one-of-a-kind outcomes and allowing you, the franchisee, to focus on growing your business while delivering excellent service.
Step 3: Professional Installation - Elevating Franchise Potential
The heart of the Re-Bath Experience lies in the installation stage, where potential is transformed into reality. Re-Bath remodels follow a "remove and replace" approach, which involves replacing existing fixtures with new ones, such as tubs, sinks, cabinets, and toilets. Our installation process maintains the current layout and plumbing, ensuring quick, predictable projects with minimal change orders. On average, installations are completed in 3-5 days. This efficient system allows franchise owners to offer quality, style, and convenience at affordable prices while maintaining healthy profit margins. Each two-person crew can handle 1-2 jobs per week or more.
40 Years of Experience at Your Franchising Fingertips
With over 40 years of experience, Re-Bath has honed its custom manufacturing skills, product development, and streamlined remodeling processes from start to finish. Now it's your turn to reap the rewards. Our comprehensive tools and training empower franchisees to provide exceptional value and create an outstanding customer journey.
Whether you are considering converting your business or embarking on an entrepreneurship journey of your own, we are here to guide you. Download our Business Model eBook and contact us to learn more about a Re-Bath franchise opportunity.