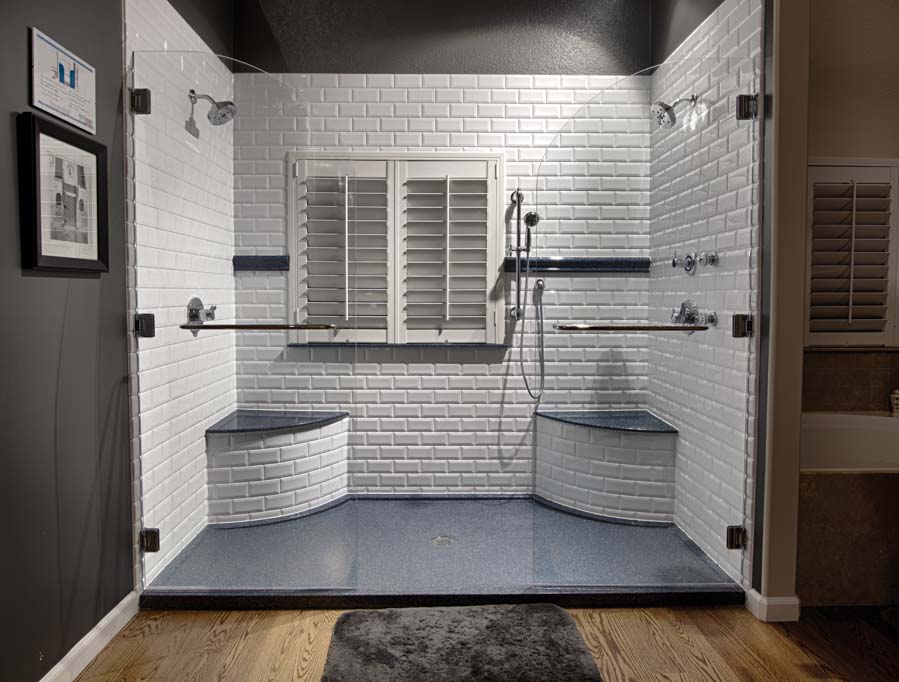 The world's largest remodeling franchise faces little competition as it moves to capture an outsized share of a booming industry
Re-Bath has a tested and potentially lucrative business model: The average Re-Bath franchisee brings in about $1.78 million annually in gross sales, according to Re-Bath's Franchise Disclosure Document.
 
As the economy crawls towards a full recovery following the Great Recession, the lasting effects of that episode have created a world of opportunity for Re-Bath bathroom remodeling franchise owners.
As more and more homes are entering their peak remodeling years, the remodeling industry is experiencing a boom that is expected to last for several years. The Joint Center for Housing Studies of Harvard University, a research firm dedicated to continual analysis of the housing industry, reports that 2015 will be a banner year for the industry at large, projecting record numbers. In their annual report on the remodeling industry, entitled, "Emerging Trends in Housing Market," the Joint Center reports that the home remodeling industry is worth $300 billion. The industry, which was barely slowed by the Great Recession, is strengthening far more rapidly than are the construction industry and the retail housing market.
In the same report, the Joint Center states that homeowner spending, making up the majority of industry's $300 billion, has remained fairly stable for the past 10 years. In 2013, homeowner spending on improvement and remodeling projects totaled $192 billion. Bathroom improvements make up 7.7% of the $192 billion, which equates to nearly $15 billion overall.
In an industry with so much opportunity, Re-Bath is the only brand with the name recognition, the continued and vested interest in innovative products that are ahead of market trends, and the corporate support to truly capitalize on the remodeling boom:
"We've been able to put systems in place to help our franchisees provide a uniform level of quality of service, and that has been critical to the success of our brand," says Marty Rasmussen, President of Re-Bath. "The reason that our franchisees average $1.78 million in annual gross sales is because when they buy a bathroom remodeling franchise, we teach them how to run and grow the business. We have comprehensive training platforms, which go over in detail nearly every aspect of being a Re-Bath franchise owner — from hiring to training their employees to correctly and efficiently installing our products."
Re-Bath is a tested business model
Since 1979, Re-Bath has remodeled millions of bathrooms and maintains more than 200 locations in the U.S. and around the world. Consistently ranked as a top 100 national franchise and among the best in the industry, we custom manufacture our own line of DuraBath SSP products and have developed lasting relationships with the best bathroom product brands to give customers virtually countless bathroom remodeling options.
"In the bathroom remodeling industry, which from our accounts is a $15 billion industry — how do you differentiate yourself from the other 92,999 contractors out there?" asks Brad Hillier, CEO of Re-Bath. "We believe that the difference has to start with service. The service has to be exceptional, going above and beyond what is expected in this industry. By providing continual training and support to our franchisees, our level of service is not only exceptional, but we are successful in providing our customers with the remodel of their dreams."
Our bathroom remodeling franchise owners typically outperform our main competition of small-time contractors, who do not have the name recognition, corporate support, access to products, ability to offer financing, and warranties to compete with us.
According to the U.S. Bureau of Labor Statistics, the average general contractor brings in about $93,000 a year in revenues. The average Re-Bath franchisee brings in about $1.78 million annually in gross sales, according to our Franchise Disclosure Document.
Our bathroom remodeling franchise faces little competition
Re-Bath is largely without organized competition in the full bathroom remodeling industry, especially in wealthier customer demographics. The Joint Center for Housing Studies reports that wide swaths of the remodeling industry are composed of small-time contractors without any employees. Even though the remodeling industry was primarily stable during the Great Recession, the "traditional dominance of small businesses in this industry has provided little opportunity for firms to develop skilled employees, which in turn has created a fear of a labor shortage as the market continues to recover," the center reports.
"We have found additional opportunity in the complete bathroom remodeling space," says Marty Rasmussen, President of Re-Bath. "We've developed a comprehensive strategy to cater to the middle- to upper-middle-class market. This is our sweet spot — the market is so fragmented that it leaves room for a nationally known brand like Re-Bath to dominate."
For Josh Agrelius, a bathroom remodeling franchise owner in Austin, Texas, Re-Bath is a force to be reckoned with in the bathroom modeling arena:
"There's nobody else that does exactly what we do," Josh says. Unlike general contractors that are responsible for overseeing a wide range of home improvement areas, Re-Bath offers a commitment to safety, functionality and beautification that helps ensure homeowners are satisfied and given long-lasting results."
Learn more about Re-Bath Remodeling Franchise
For in-depth details about the Re-Bath bathroom remodeling franchise opportunity, download our free franchise report.