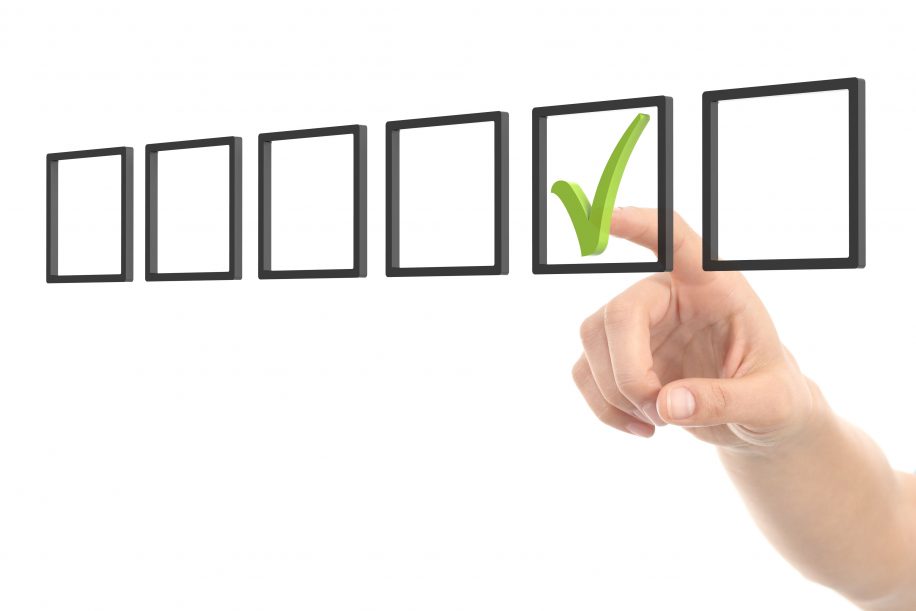 Those who were born with an entrepreneurial spirit are always looking for a great business opportunity. But they aren't the only types of professionals who have the potential for great success. In fact, there are many reasons that people go into business for themselves. And most of them can be achieved regardless of how they get there. Autonomy? Check. Potential? Check. Challenge? Got you covered.
There are countless articles, videos and blog posts that cover the pros and cons of starting a business or buying into a franchise opportunity. Here, we attempt to break it down by category to help you make the best decision. In each section choose the option that sounds most like you.
Category 1: Investment
I don't mind investing more money up front for a structured, proven business model.
I don't have much capital, but I have countless ideas for making money.
Did you Know: People have been known to start a business in their basement, their garage, or even at their kitchen table. But it's worth noting that entrepreneurs who own a home are 10% more likely to start a business than entrepreneurs who don't. Business loans and lines of credit make up 75% of financing for new companies, according to the SBA. But personal investments from family and friends also play a significant role.
Category 2: Potential for growth
My goal is to run a successful business that affords me a comfortable lifestyle. That said, the ability to scale in the future appeals to me.
I want to break all the boundaries. The sky's the limit!
Did You Know: If you're uninspired by the monotony of a 9 to 5 job, owning a business might be the ideal career path for you. While it's widely believed that a franchise model has a limited amount of potential, that's not actually the case. If your first franchise is successful, there's no reason why you can't scale.
Category 3: Stability
Stability is important to me. I don't want to wake up wondering where my next check will come from.
'Predictable' doesn't describe me. There's more excitement in the idea of not knowing where my next idea will take me.
Did You Know: The U.S. Bureau of Labor Statistics reports that 50% of start-ups that make it past year one survive five years or more. By contrast, 95% of new franchises are still in business after five years, according to an International Franchise Association (IFA) study.
Category 4: Support
I am business-minded, but not foolish. Having a support system would make taking the leap to own a business a little easier.
I am highly self-motivated and not afraid of the unknown.
Did You Know: Statistics show that 25% of startup businesses don't survive the first year. That's due in part to business owners not having a firm grasp of how to market their businesses, not having the buying power to make strong margins, and lacking a strong support system. The instant brand recognition, collective buying power, and ongoing guidance a franchise model offers takes the burden off of getting a business up and running.
Category 5: Creativity
I don't need to reinvent the wheel. If it's not broke, don't fix it – just make money from it!
I see your wheel, and raise you three more; each better than the last. I've got creativity in spades, and I'm not afraid to use it.
Did You Know: Entrepreneurs tend to be problem solvers and innovative thinkers, which comes in handy regardless of industry or business type. But if it's a new product you're launching, beware that 95% of new products fail, according to a Harvard Business School study. And according to Forbes, the cost to launch a new product is upwards of $15 million.
Category 6: Risk
I don't mind taking calculated risks, but I prefer to look before leaping.
High reward? Absolutely worth the high risk!
Did You Know: About 90% of all start-ups fail. That said, there are 4.8 million start-ups in the U.S.; more than anywhere else in the world. The most successful of these—Uber, Airbnb and the like—are valued at over $1 billion.
If you identified more with the "A" responses, a franchise model might be the perfect fit for you. And while there are countless franchise opportunities available in a variety of industries, it pays to choose an industry that is trending up. The bathroom remodeling industry is booming. And lucky for potential franchisees, there are plenty of markets available.
Learn more about Re-Bath and find out if a franchise is the right fit for you!