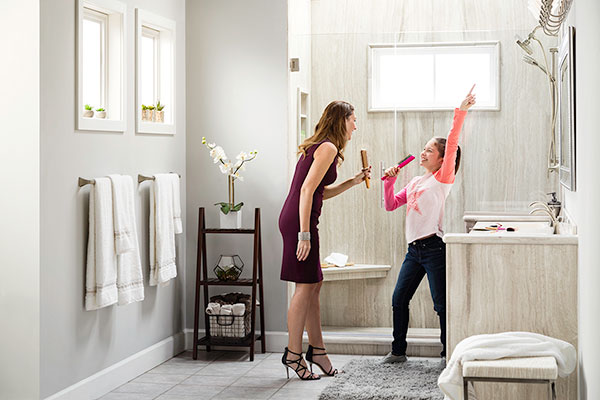 Re-Bath is celebrating National Home Improvement Month by helping homeowners update their most used room, the bathroom, with a new website www.rebath.com and 56-page e-Magazine named "Effortless".
"Homeowners today are faced with many choices when it comes to their bathroom remodel project and are sometimes left feeling helpless on where to start first," shared Kavita McCarthy, Chief Marketing Officer of Re-Bath. "Our new website and Effortless Magazine focuses only on the bathroom and are excellent tools to help homeowners find a place to start by learning the latest trends, hottest colors, products and techniques that are being used today."
Homeowners can take advantage of these free tools in addition to receiving a free in-home consultation with a local professional designer to help them work through their questions. The fully licensed and insured Re-Bath team can help transform a homeowner's bathroom to reflect their own unique style, budget and needs. Re-Bath can help homeowners with planning their bathroom improvement projects from start to finish helping them not only update their home, but increase the value of their investment and customize their living space for many years to come.
Finding a qualified professional bathroom remodeling contractor doesn't have to be difficult. Simply search by your zip code at www.rebath.com. Homeowners can find their local Re-Bath professional designer to utilize the latest bathroom trends, discuss remodeling myths, and incorporate design inspirations into their next project.