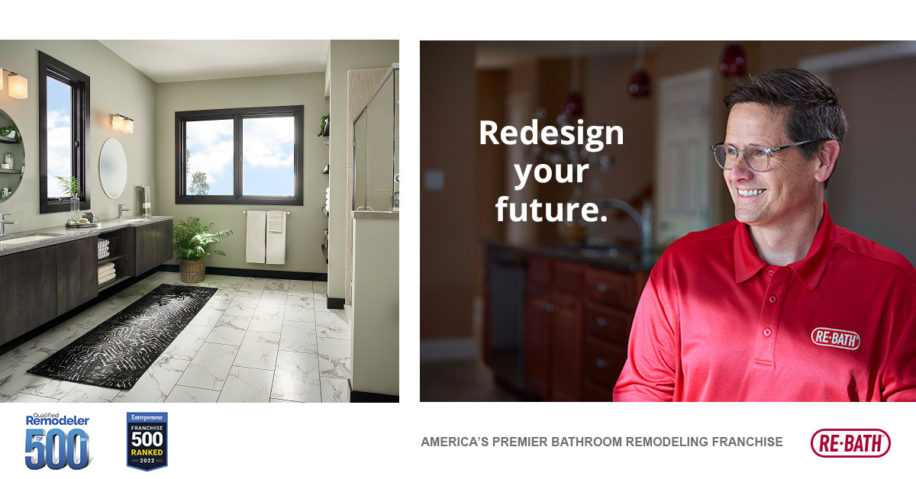 Re-Bath closed out a remarkable 2021 with impressive same-store-sales growth and multiple franchise openings. The increased demand for bathroom remodeling projects and market share gains drove nearly 80% YOY increase in system wide sales.
"Our business is experiencing unprecedented, industry-leading growth in both new store openings and in the number of bathroom remodels," said Re-Bath CEO Brad Hillier. "The continued success and growth we've experienced – even amid the ongoing pandemic – is no doubt due to our incredible team. We're prioritizing results, support, and innovation to lead us into this new era of growth as we expand our nationwide footprint."
Re-Bath is capitalizing on unprecedented demand and franchise development is on the rise as we aim to award 18 franchise agreements in 2022 bringing total unit count to 129.
Our success and leading market share have not gone unnoticed. The bathroom remodeling brand ranked No. 2 on Qualified Remodeler's Top 500 Nationals List. Most recently, Re-Bath was recognized by Entrepreneur's Franchise 500®, the world's first, best and most comprehensive franchise ranking. Re-Bath earned its spot on the ranking for its outstanding performance in areas including unit growth, financial strength and stability, and brand power.
"The past year has been one of the most challenging for businesses in recent memory, which made putting together our 43rd annual Franchise 500 list more enlightening than ever," says Entrepreneur Editor in Chief Jason Feifer. "The companies named to this year's list showed us how being resilient, supportive, and nimble can help navigate extraordinary challenges and also underscore the grit and innovation that define entrepreneurship."
Re-Bath is looking to partner with qualified and engaged individuals who want to be a part of a winning team and be a leader in the home improvement industry. For more information, request the Re-Bath Business Model eBook or call 888-454-8842.