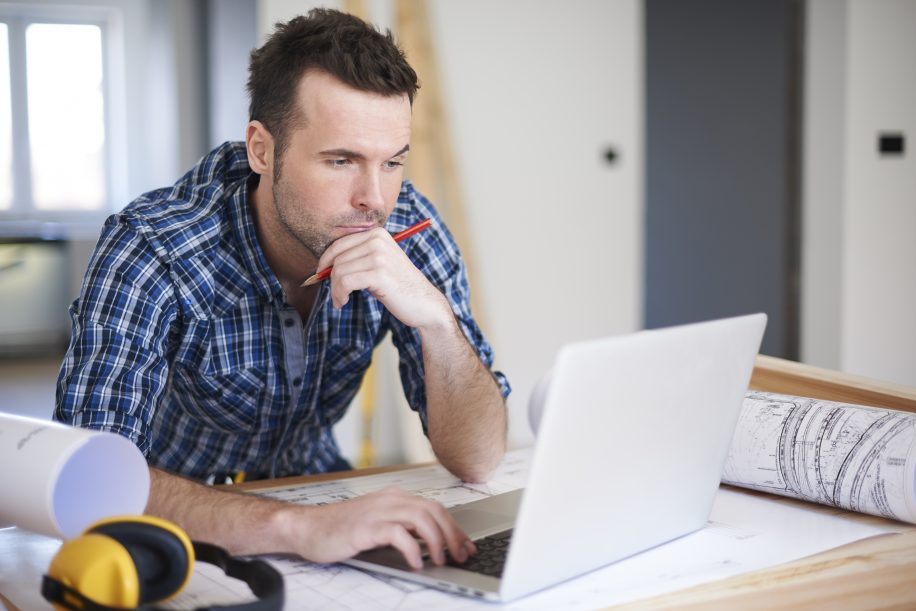 Ever wonder whether you have what it takes to be a business owner? If you're a remodeling contractor you've likely become quite adept at handling certain situations. You've dealt with customers, you work with other contractors, you make purchases, create invoices, and manage your time. These are all important traits when it comes to owning a business.
Even if you don't have a business degree, and have always been an employee rather than an employer, it's possible to take the leap. Is it worth the risk? Apparently! In fact, 84% of all business owners said they would do it all again if they had the chance, according to a constant contact survey.
The transition from Contractor to Business Owner isn't too difficult if you understand the key differences. Here, we take a look at seven core business areas to uncover how you'll need to change your thinking in order to be successful:
Category #1: Investment
Contractor: Time is your biggest investment, though you need a small amount of cash flow to make purchases for customer projects before invoices are paid.
Business Owner: It typically takes twice as long and twice as much money as you thought to get your business up and running. On the other hand, buying into a franchise opportunity could make the process quicker, less expensive, and less risky.
Category #2: Financials
Contractor: An excel spreadsheet keeps track of all the money going in and out.
Business Owner: With a company, customers, and employees to keep financial track of, a spreadsheet won't cut it. But there are many tools, such as QuickBooks, available to small business owners. Hiring someone who has financial experience can also take a load off of your responsibilities and ensure you're managing your money the right way. A solid franchise model will have systems in place, and the training to go along with them.
Category #3: Customer service
Contractor: Customers are the lifeblood of your business, so you know to treat them well.
Business Owner: Customers are still the lifeblood of your business. You already know to treat them well. One caveat: making sure your employees do the same. A strong franchise can come in handy in helping you ensure your employees have the training and guidance necessary to handle customer situations in a way that protects the brand's image and supports your own efforts.
Category #4: Day to day work load
Contractor: You do it all, from scheduling projects, to purchasing materials and handling the building/remodeling with your own two hands.
Business Owner: No more hands-on work for you. You've become an expert over time in your field. Now, you'll be able to share your expertise with your employees. Instead of doing all of the work, you'll be overseeing their work, instilling in them your talents and skills. You'll have the time and energy to see things from a greater perspective when you can delegate certain tasks to a staff of capable employees. If you've never managed employees, a franchise model can ease you into this mindset by providing a list of roles that are most important, and how to train them efficiently.
Category #5: Marketing
Contractor: You've got as much work as you can handle! You get all of your business via word of mouth so you never have to go too long between projects.
Business Owner: You might get by on word of mouth, but that doesn't have to change either. In fact, with the advent of social media, word of mouth has scaled enormously. And if you do decide to open a franchise, you'll have the backing of a well-known brand that will provide credibility.
Category #6: Networking
Contractor: Your current networking consists of ball games with family and friends and weekend barbecues. You know people through your community, church, and kids' school – and you have no lack of projects to keep you busy.
Business Owner: As a business owner, you'll always need to think one step ahead. Even if you're swamped with work now, continuing to network and market your business is a smart play. And without being on the jobsite every day, you'll have more time to get involved – and become more of a sales person for your business. Networking with local professionals and organizations will help to create brand awareness and draw exposure to your company. In a franchise model, you'll have instance access to a network of like-minded professionals for sharing ideas and proposing questions and solutions.
Category #7: Decision-making
Contractor: You wear all the hats in your position, so decision-making is a given.
Business Owner: You'll be responsible for making all the important decisions, especially those that impact your employees, your customers, and your bottom line. With a proven franchise model, you'll have a partner every step of the way that can help you make the biggest decisions and offer advice.
Many of the perks of being an independent contractor are the same as those of a business owner. You are able to live your dream, pursue your passion, control your professional life, and enjoy a flexible work schedule.
As a Re-Bath franchisee, you can take your independent contractor business to the next level, without all the risks that come with starting a new business. Get the support and training you need to live your dream!
Re-Bath franchisees are entrepreneurs, problem solvers, collaborators, innovative thinkers, and ambitious leaders. Sound like you? Learn more about Re-Bath and find out if a franchise is the right fit!