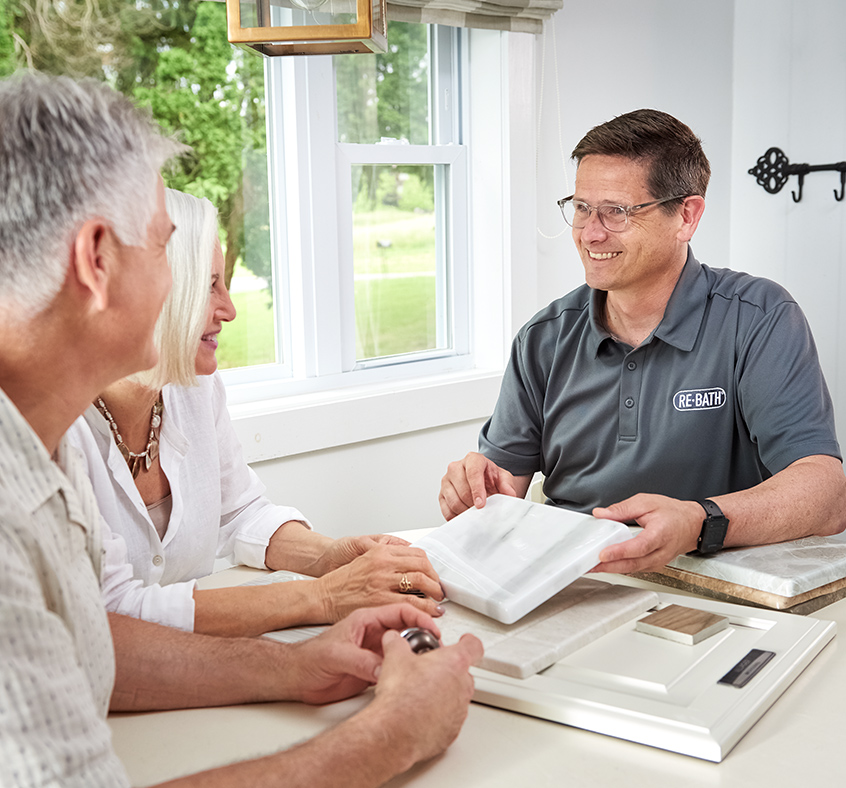 Newly released Franchise Disclosure Document outlines the financial performance of franchisees.
Re-Bath franchisees enjoyed strong sales growth in 2019, according to the newly released Franchise Disclosure Document (FDD), which provides details about the financial performance of franchisees.
Franchisees with territories of 500,000 to 1.25 million people averaged $1.92 million in sales — an increase of 11% from the year before. That territory size is the most common in the Re-Bath system and is the size typically offered to new franchisees. Median revenue for these territories was $1.71 million — an increase of 7% from the year before*.
Financial performance data for all territory sizes is included in the Re-Bath Business Model eBook and the Re-Bath FDD.
Re-Bath continues to build momentum
"We continue to invest in marketing, systems and support to help Re-Bath owners serve more customers while generating strong margins," says CEO Brad Hillier.
One recent example is a partnership with Lowe's Home Improvement stores that launched in early 2020. Re-bath is now the National Sell, Furnish and Install partner for bathroom remodeling for Lowe's stores throughout the United States.
Lowe's serves more than 17 million customers each week, and now whenever a customer asks for help with bathroom remodeling, those customers are referred to Re-Bath franchisees. That's a powerful source of leads that builds upon the national marketing, other partnerships, and local marketing guidance offered to franchisees.
Margins are exceptional, too
Franchisees with territory sizes of 500,000 to 1.25 million people enjoyed an average gross profit margin of 53% on the projects they completed last year*. The National Home Builders Association reported in May 2020 that the average gross profit margin for the industry in 2018 was 30.1%. For the industry overall, that was an outstanding showing — the highest number reported in almost 30 years, NAHB says. But it is still nowhere near what Re-Bath franchisees achieve.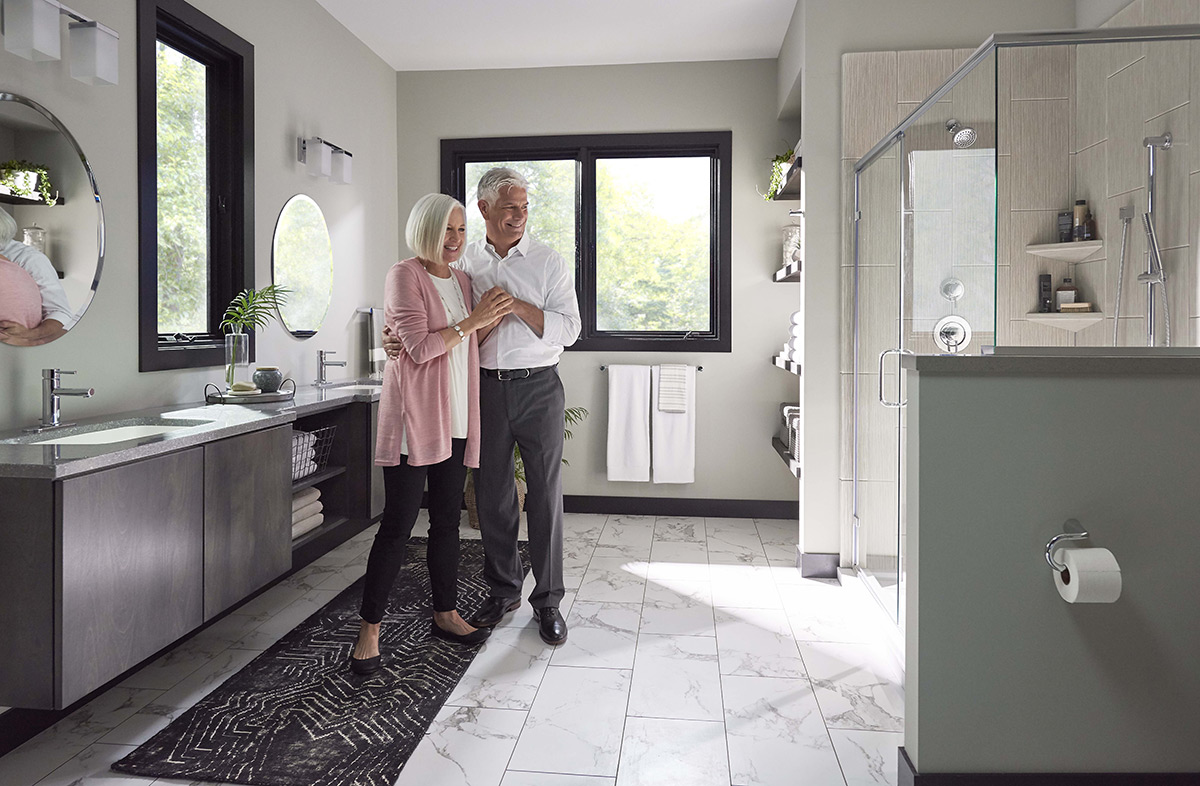 Strong systems make it possible
Hillier credits much of the brand's success to the brand's consumer experience, which is focused on delivering an effortless experience for homeowners. Franchisees work with homeowners to select design options, and Re-Bath provides everything needed to make the dream a reality.
"The key is starting with a good plan so you don't wind up with a lot of changes that can drive up costs for the customer and the remodeler. We see very few change orders in our jobs, which means we can get in and out fast. That's what generates higher margins. It's not a matter of charging more, but of being much more efficient."
Of course, customers also love it when remodeling plans are completed without a hitch, and when their bathrooms can be transformed in just a few days. Re-Bath's average online customer rating is 4.6 out of 5.
Learn more
To learn more about the financial performance of Re-Bath franchisees, download the free Re-Bath Business Model eBook. The eBook also provides a detailed look at the support Re-Bath offers franchisees, and the competitive advantages that help win over customers. After downloading the eBook, you'll have an opportunity to speak with one of Re-Bath's recruiters to see if the brand might be a good option for you.
* See Item 19 of our Franchise Disclosure Document for details. The figures reflect average and median sales revenue and average gross profit for 32 ReBath franchised businesses that have been in operation for at least one year. These averages and medians are based on a 52-week fiscal period from January 1, 2019 through December 31, 2019. Of these 32 franchised businesses, 13 (or 41%) franchised businesses attained or exceeded the average sales revenue and 10 (or 31%) franchised businesses attained or exceeded the average gross profit. Some outlets have sold this amount. Your individual results may vary. There is no assurance that you'll sell as much.
This information is not intended as an offer to sell a franchise. It is for information purposes only. Currently, the following states regulate the offer and sale of franchises: California, Hawaii, Illinois, Indiana, Maryland, Michigan, Minnesota, New York, North Dakota, Oregon, Rhode Island, South Dakota, Virginia, Washington, and Wisconsin. If you are a resident of one of these states, we will not offer you a franchise unless and until we have complied with applicable pre-sale registration and disclosure requirements in your jurisdiction. Franchise offerings are made by Franchise Disclosure Document only. Contact ReBath LLC, 426 N. 44th Street, Suite 410, Phoenix, Arizona 85008 to request a copy of our FDD. RESIDENTS OF NEW YORK: This advertisement is not an offering. An offering can only be made by a prospectus filed first with the Department of Law of the State of New York. Such filing does not constitute approval by the New York Department of Law. RESIDENTS OF MINNESOTA: MN Franchise Registration Number: F – 8915.