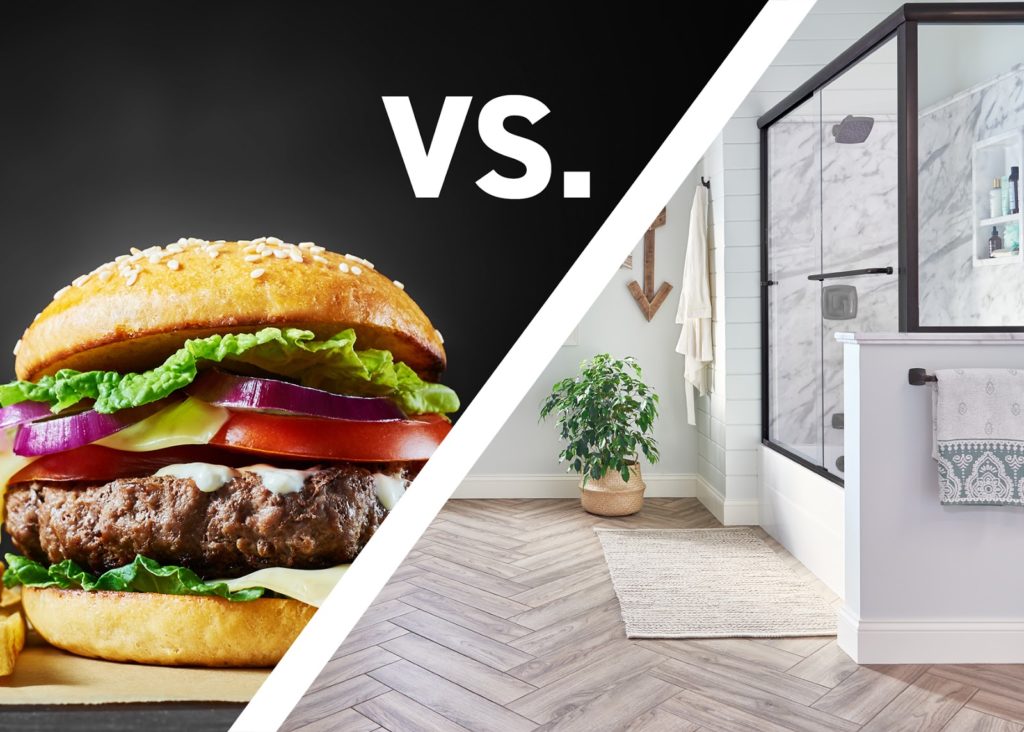 Want to build a business empire? You could pay to open a bunch of restaurant franchises — or you could open a single Re-Bath.
When most people think "franchise opportunities," they think of restaurants. And that's no surprise. Chances are, you've eaten at a Subway franchise or a McDonald's franchise or a Chick-fil-A in the last month — maybe all three.
Meanwhile, it's probably been years since you tackled a remodeling project at your home, so it may surprise you that a remodeling franchise is even an option. Even more surprising is how well the franchise ROI can stack up for a brand like Re-Bath compared to restaurant franchises.
Comparing franchise ROI
Comparing operating costs
Experienced restaurateurs often point out that restaurants are a "penny business" — you have to watch every penny like a hawk to keep your restaurant profitable. Longtime operators often joke that the best way to make $1 million in the restaurant business is to start out with $2 million. According to Street Smart Franchising author Joe Mathews, a well-run restaurant franchise can generally expect about 15% EBITDA (earnings before deducting interest, taxes, depreciation, and amortization).
For restaurants, a typical benchmark is for food, labor and materials to consume at least 60% of revenue.
Meanwhile, Re-Bath franchisees in 2019 reported average gross profit margins — after paying for labor and materials — of about 50%*.
That difference means an additional 10 points potentially headed to your bottom line. Of course, it's important to consider other factors like royalties, marketing costs, and fees when trying to estimate the bottom-line potential of a business. We cannot guarantee results, since there are so many factors that influence performance, including local market conditions and the skill and determination of business owners.
But we believe our business model stacks up very well compared to restaurants.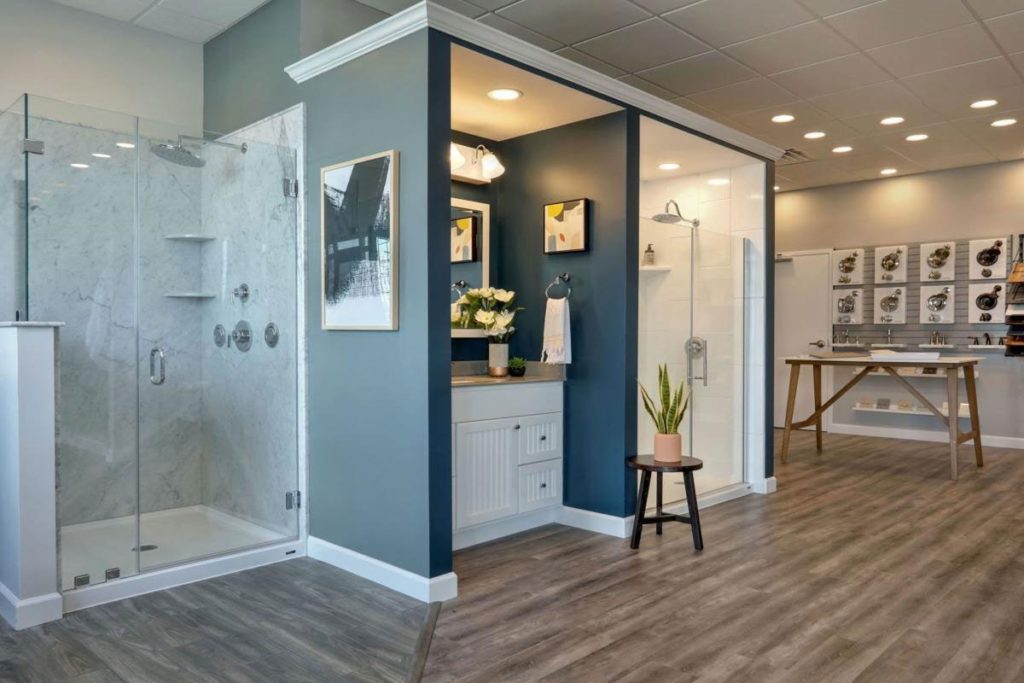 A franchisee's showroom allows customers to see and feel the quality of Re-Bath's craftsmanship.
Comparing the cost to scale up the business
The cost to open a restaurant franchise typically runs from a low end of $250,000 for a simple assembly line fast-casual restaurant to $1 million-plus for a freestanding fast food drive-thru location. It can be even more for a full-service sitdown restaurant.
Since the margins are slim, many restaurant investors will pay to open several restaurants in order to generate a significant income stream — repeatedly incurring huge startup costs along the way.
Compare this to a Re-Bath remodeling franchise.
The total investment to start a Re-Bath franchise ranges from $139,900 to $308,000, as disclosed in Item 7 of our Franchise Disclosure Document. That covers a typical territory of about 1.25 million people. Meanwhile, Re-Bath franchises serving populations between 500,000 and 1.25 million averaged $1.9 million in sales in 2019*. That's up from $1.7 million in 2018**.
You don't need to open additional locations to grow a Re-Bath business. Instead, the key is to grow your reputation and continue to invest time and money in marketing as you grow.
But do I have to be a master carpenter?
No. While many Re-Bath franchisees have construction backgrounds, many others come from backgrounds in sales and marketing. Both roles are important for a successful Re-Bath. When most Re-Bath franchisees first start their businesses they fulfill one role and hire the other.
Our systems for marketing and sales, as well as training for design and installation, help franchisees and their teams quickly build the skills they need for the business.
America's largest bathroom remodeling business
Re-Bath has remodeled more than 1 million bathrooms since 1991 and is America's largest bathroom remodeling business. To learn about our competitive advantages and how our business model helps franchisees thrive, download our Business Model eBook.