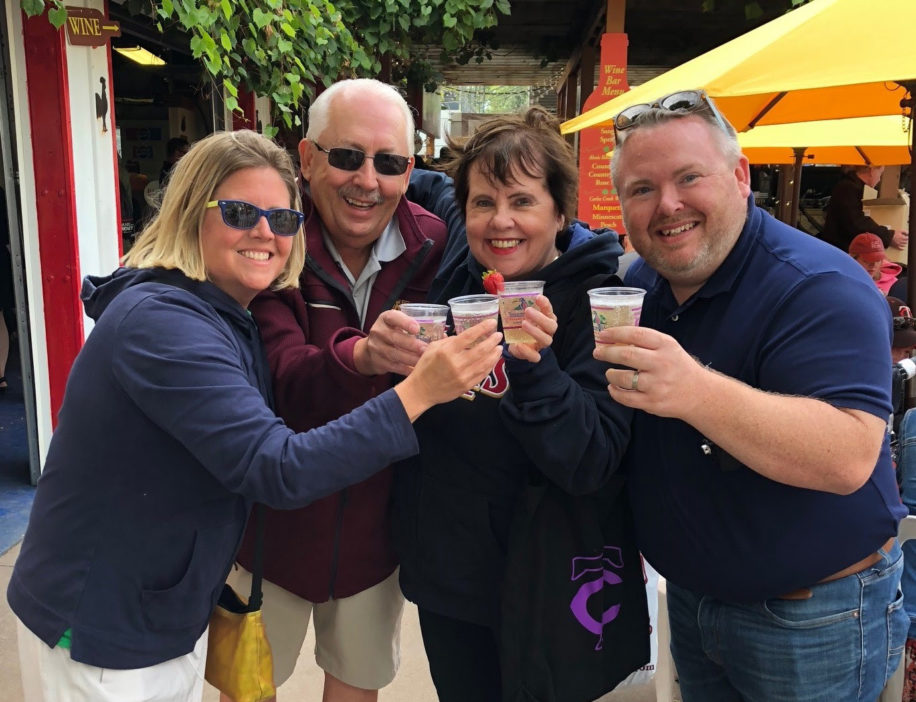 When our Re-Bath Minneapolis franchise signed up, they already had 25 years' experience. They had worked with various franchise companies in the past, so when Dan Brouillet and Julie York heard Re-Bath CEO Brad Hillier speak at Live 500 in Las Vegas, they were impressed. On his return trip home, Dan found himself on the same flight as Brad, where they were able to have a short talk about Re-Bath and exchange contact info.
Julie calls that meeting serendipitous because a few weeks later, when the previous Minneapolis franchise was closing, Brad called to let Dan know there was a new opportunity available in the Minneapolis area. Everyone at the Minneapolis remodeling company was surprised to hear the news. They knew there would be some open jobs to be completed and partnered with Re-Bath to take care of the homeowners who had open projects. It took just under three months to finish the outstanding work, but after that, the team was convinced that becoming a Re-Bath franchise would be beneficial to their business.
Re-Bath Minneapolis is a real family business. Dan manages sales, Julie marketing, Brandon York production, and Julie's Mom and Dan's wife, Mary, the office. Julie says that having worked with some Re-Bath competitors, she understands the power of the Re-Bath brand. Julie said, "Having a brand name behind your business is powerful. When people are searching for a company, they are much more likely to click on Re-Bath than on a local remodeling company that they may not have heard of."
"Despite all the challenges that 2020 has held, we are having a good year, and I genuinely believe that if we had not partnered with Re-Bath, we wouldn't be where we are now," added Julie.
Congratulations on all your success, and we are delighted you are part of the Re-Bath family.
(Photo from L to R: Julie York, Dan Brouillet, Mary Brouillet and Brandon York)