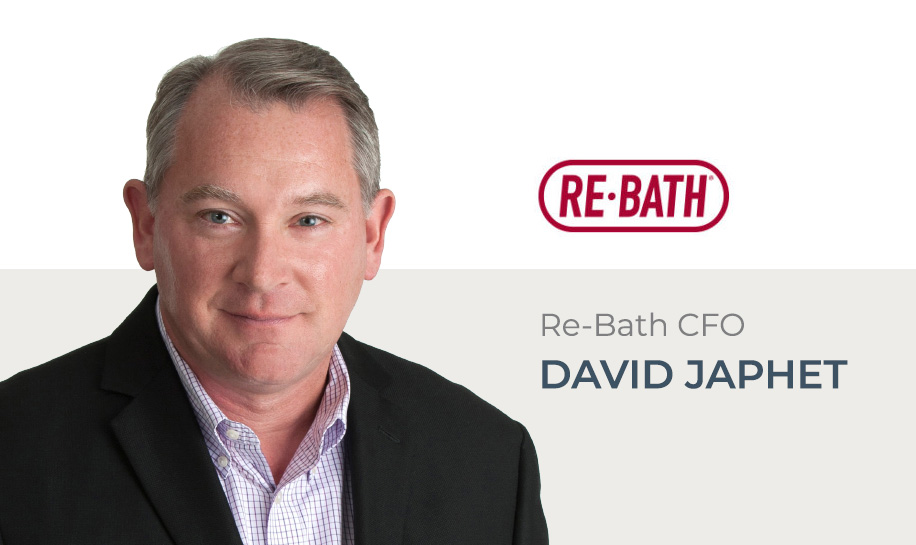 The Re-Bath team has gained an energetic, passionate, curious, purpose-driven financial professional to serve as our new Chief Financial Officer. David Japhet enjoys working with other team members to develop and execute business strategies that deliver sustainable financial results and also increase the value of the business so that when franchisees are ready to sell, they are positioned to capture the most value from the asset they have built.
David is driven to help people reach their maximum potential through servitude leadership and continuous personal development. He has been fortunate to receive life-changing mentorship and executive coaching throughout his career. As a result, David has developed a passion to "pay it forward" and is committed to a life-long study of leadership to better help organizations and individuals achieve their goals. "I am looking forward to being a valued partner and help the Network improve their businesses and bottom line," he says.
He has more than 25 years of extensive strategic, financial, and organizational restructuring experience within the small to middle-market business segment. David's specialties include developing sustainable restructuring plans, strategic alignment, market focus, change management, business performance improvement, budgeting, forecasting and cash flow management.
In his spare time, David savors time with his family hiking and bicycle riding in addition to competitive trapshooting.