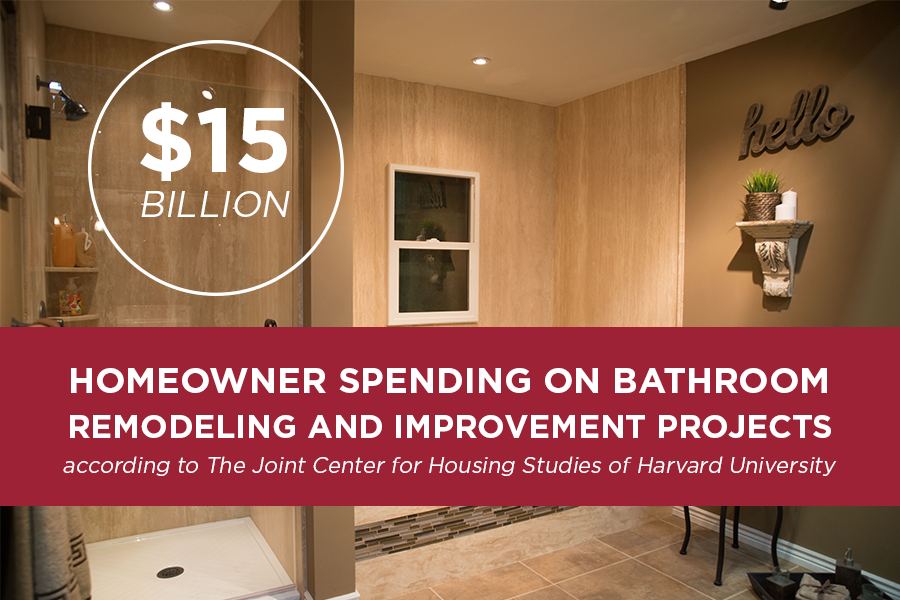 Leading bathroom remodeling franchise brand Re-Bath has a low initial investment cost, and it's even lower for contractors who wish to convert their existing business
As a contractor, you've worked hard to establish your own business. You may have invested years and have reached the point where you have your own trucks, a small staff and even your own showroom. And you've probably spent money to develop and maintain a website too. Yet, your business isn't generating income at the level that matches the effort you pour in. You're not alone.
Re-Bath can help you inject new life into your business. Our average franchise revenues, across our network,are almost $1.8 million, and the startup costs for new franchise owners are low and even lower for established contractors.
"If you've already got trucks, a showroom, employees and a website, the initial investment costs could be $40,000, $30,000, even $20,000," says Jeremy Wallace, Vice President of Franchise Development. "That's simply because if you have an existing business, you've already got an infrastructure in place, so your costs are going to be a fraction of what they would be if you had to establish the business from scratch.
"We can't tell you exactly what your startup costs will be until we know more about you, but if you like everything else you're hearing on the website, please fill out the form and we'll get with you and come up with an estimate that is specific to you."
Learn more about the opportunity
Re-Bath has remodeled millions of bathrooms since our founding in 1979, and we are the world's largest bathroom remodeling franchise, with nearly 150 locations open or in development across the U.S. If you'd like a specific estimate on how much it would take to convert your contracting business to a Re-Bath franchise, please fill out the no-obligation form and we will be in touch as soon as possible. We look forward to hearing from you!