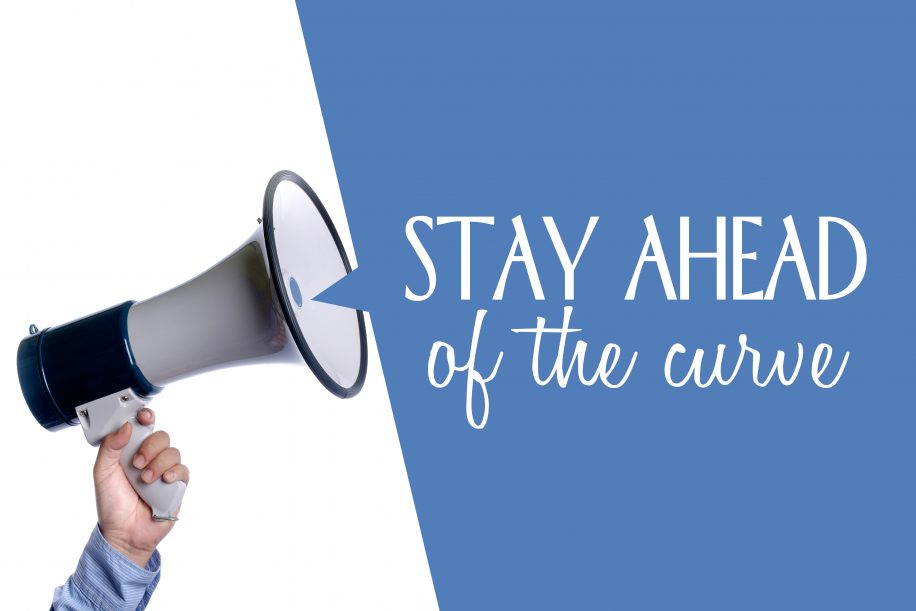 In the ever-evolving world of interior design, trends come and go in the blink of an eye. What's cool and chic at the beginning of a season may be totally out of style within a couple of months. Perhaps it's true that style is permanent, but staying on top of changing industry trends is a necessary skill if you want successful projects and happy clients. Here are 6 ways you can stay ahead of the curve:
1. Read all about it
Immerse yourself in the shape and style of your industry. Read trade publications such as Kitchen and Bath Design News, Kitchen & Bath Business and Pro Remodeler or listen to podcasts such as Design Matters and Million Dollar Decorating.
HGTV is another great source for information. It may sound obvious, but these large corporations are big for a reason. HGTV's database is full of trends, videos, and interesting ideas for every remodel.
2. Get involved
Once you've acclimated yourself to the ins and outs of your industry, share your own perspective with industry peers. Join industry associations such as The National Association of the Remodeling Industry (NARI), and attend events such as the Kitchen & Bath Industry Show (KBIS). Join professional communities, both on and offline. Surround yourself with industry experts and see what interesting ideas you can gather.
3. Network
When you're attending industry events and conversing with industry peers, don't forget to exchange information so that you can develop those professional relationships and keep an open dialogue with fellow franchisees and owners.
Pro Tip: Each time you meet an industry professional, find and connect with them on LinkedIn. Once you're connected, you'll have access to the news and views they are sharing and talking about online, quick access to reach out in the future, and the potential to connect with all of their professional connections, all of which can lead to business opportunities.
4. Get Social
Your end goal is to tailor your designs to fit your clients' desires. Why not get your information straight from the source? Take to Facebook, LinkedIn or Twitter and ask friends and followers what they're looking for in a bathroom remodel. Perhaps a Twitter poll or interactive Facebook post reaches the most consumers. Giving potential customers a chance to be heard is a great way to build trust and gain loyalty.
5. Dive into data
For a bigger picture of what's trending, break down and analyze demographics and surface-level information of your customers. Then research the habits and lifestyles of your average customer. [Read Bathroom Remodeling is Trending On—and Up]
6. Try some competitor reconnaissance
Exhaust all of your sources. Use the competition as an indicator—see how they're navigating the market and industry. How do they adapt throughout each season to fit the tastes of their consumers? Can you tell how they're following trends? Follow your competitors on social media, check out their profiles, who they're following, and what they're talking about. Try to get a feel for their intentions and ideas.
Constantly keeping up with the evolution of industry trends is an endless job, but it can result in enormous success. Make your life easier by following these tips and creating a network, carving out time to update yourself on your industry, and interacting with associates and consumers.
Re-bath offers unparalleled support to every single one of its franchisees, weaving a network between each owner to conduct an open dialogue among experts throughout the country. Interested in learning more about becoming a Re-Bath franchisee? Click here.