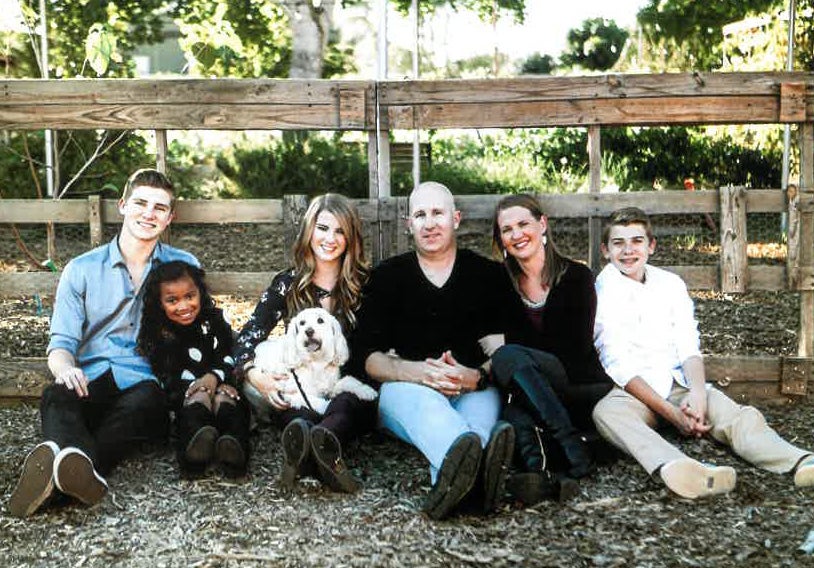 Re-Bath CEO Brad Hillier is a father of four. He recently shared with Entrepreneur magazine how becoming an adoptive father taught him new leadership skills.
If you are considering investing in a franchise opportunity, it's critical to understand the leadership team of the brand you might join. A good leader helps create a healthy culture of mutual respect in which franchisees and the corporate support staff can thrive, and they work to align the goals between the parent company and franchisees so that everyone is able to accomplish more together than they ever could apart.
If you choose to pursue a Re-Bath franchise license, you'll have the chance to speak with CEO Brad Hillier about the Re-Bath opportunity. He'll want to know about you, your background, and your goals. And he happily shares the same information with candidates.
Before that happens, though, you can begin to glean insights into Brad's thinking thanks to a piece he shared with Entrepreneur magazine. You can follow the link for the full version. Here are some excerpts:
How Brad and his wife became parents again
"Alison and I always planned on having four children; however, after having our third biological child, we decided that we would adopt our fourth. At a church service, we were reminded of the overwhelming number of kids that need foster and adoptive parents. In fact, this has been an ongoing, even increasing, issue, with The Economist in 2017 reporting on a shocking number of children — 428,000 in 2015 — in the U.S. foster care system — up from 397,000 in 2012.
"Though our biological kids were teenagers at that point, we decided to begin the parenting process all over again.
"That process began quite suddenly: We were on our way home from a trip when our agency called to see if we would look after a 7-year-old girl for the weekend. Faith was in foster care, but not eligible for adoption. Yet, when they dropped her off, her foster parents told us that they would not be coming back to pick her up.
"We were pretty overwhelmed at that moment, but instantly fell in love with this little girl, who rocked our lives."
About a year later, they became Faith's adoptive parents. Building a relationship with a new child has reinforced the importance of building solid emotional foundations, empathy, and nurturing.
Building authentic relationships
"It's tempting in the world of business to always think about the bottom line, profits and short-term goals. Yet … real long-term success depends on building relationships — and that begins with trust."
"For example, when I reached out to a successful franchisee trying to convince him to expand to a second city, he turned me down flat. In hindsight, I believe this happened because our relationship wasn't strong enough for me to make that ask.
"So, I set out to fix things. And, after a few months of intentionally working on the relationship, I saw the franchisee expand to that second city and plan to expand into a third."
Develop empathy
"Empathy is an essential trait of a good leader, but it was something that I developed by being an adoptive father. Our daughter has biological siblings. In many adoptions like ours, for a variety of reasons, the biggest one being safety, there is no communication after the adoption with the biological parents or the siblings. However, at times Faith really misses her younger brothers who are with a set of parents she has known since birth. After deep consideration, we wrote that family's phone number into her Bible and she has the freedom to call them when she wants."
Model the behavior you seek
"The best leaders understand the importance of role-modeling and know that supporting their team members shouldn't all be about lecturing, but rather coaching and providing guidance."
"In my business, I know that my behavior and work ethic are the model set for my whole team. When I set myself to a high standard, the culture throughout the company is also set to that same standard of self-drive and improvement."
Learn more
We encourage you to read the whole piece at Entrepreneur.com. If you already own your own business, you may find some inspiration for your own leadership activities. Re-Bath works with both new business owners and existing remodelers who are interested in converting their business to a Re-Bath so they can take advantage of the efficiencies of our business model. To get started, just fill out the form to download our Business Model eBook and a member of our team will be in touch.